Fashion+TechSF Presents: GEEK STYLE LOUNGE & SFFAMA / SEEZENN Holiday Party

Sunday, December 11, 2011 from 3:00 PM to 8:00 PM (PST)
Event Details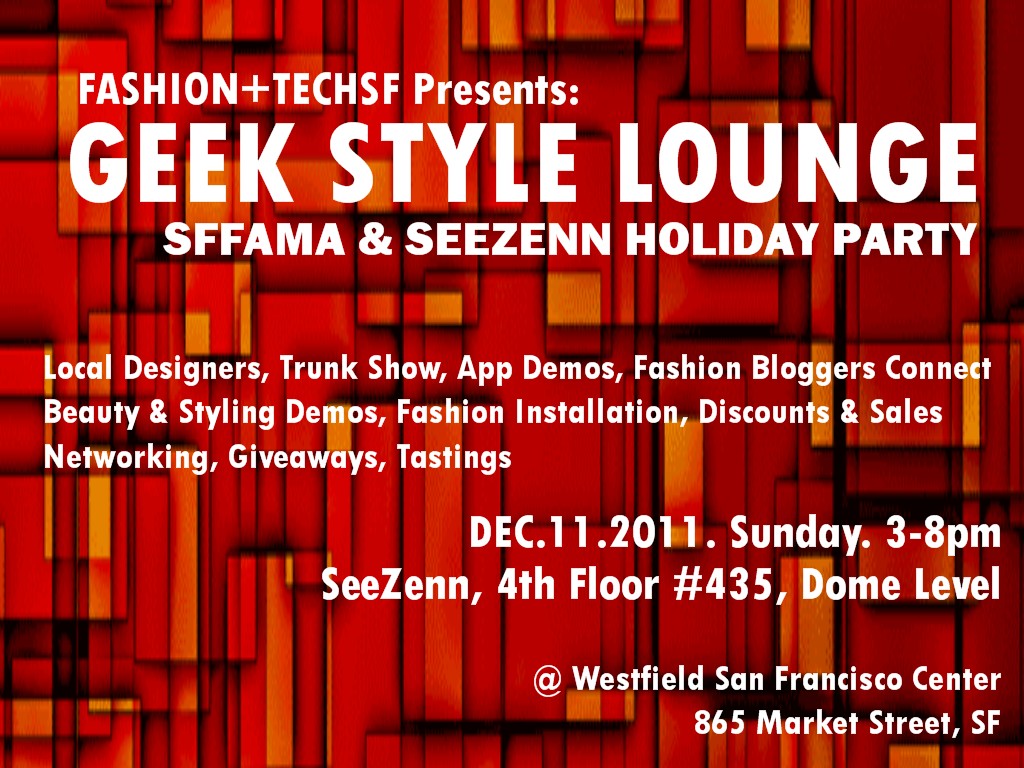 FASHION+TECHSF invites you to
GEEK STYLE LOUNGE Launch and ...
SFFAMA & SEEZENN's Holiday Party.

SFSMILES will collect USED CLOTHING on behalf of a number of local charitable organizations with unfulfilled wish lists. Your contributions will support programs ranging from those that serve homeless and low-income individuals to children's art programs to individuals with disabilities.
Pop-up/ Trunk Show featuring SF emerging designers and jewelers

Used clothing donation drive with SFSMILES

Mobile & Fashion App Demos with local startups
Fashion Bloggers Connect, Q&A and discussions with your favorite local fashion bloggers

Beauty, Make-Up, Styling demonstrations 

Styling Advise from the See Zenn wardrobe styling team

Shopping, Discounts and Sales

Social mixer and networking, local tech and fashion industry

HOURLY 

GIVEAWAYS including $90 Gift Certificate. Complimentary Wine Tasting for 6 people, courtesy of

JC Cellars

  

Free Admission, Dress Fashionably, Shop Crazy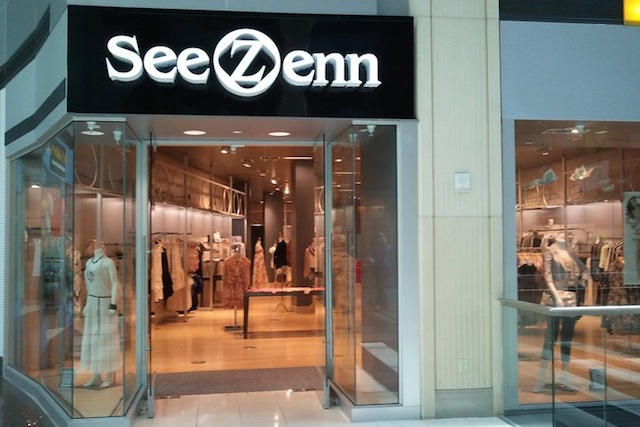 Sunday, December 11, 2011 from 3:00 PM to 8:00 PM
SEEZENN, Store No# 435, Fourth Floor, Dome Level
Westfield Shopping Center, 865 Market Street, San Francisco
SPONSORED BY: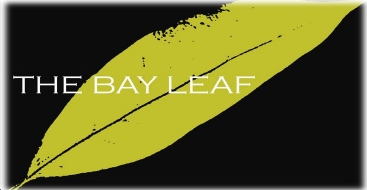 The Bay Leaf is located in the center of Oakland's Dimond district. The Bay Leaf serves up Oakland's finest southern cuisine with exciting dishes and unique ambiance. At The Bay Leaf, every dish is created using only the freshest, finest ingredients. We serve only the choicest meats and seafood, freshest rice and sauces that are made fresh daily. Our authentic menu and atmosphere create a truly enjoyable dining experience. Open for supper Tues-Sat 1-9pm. The Bay Leaf, 2000 MacArthur Blvd., Oakland, CA 94602, (510) 336-2295 info@thebayleafoakland.com
($90 GIFT CERTICATE) COMPLIMENTARY WINE TASTING FOR 6 PEOPLE
 The JC Cellars Story. When Jeff Cohn was the winemaker at Rosenblum Cellars, annually he crafted more than 70 different wines. Today, at his Oakland-based warehouse winery, the irrepressible vintner now limits himself to a mere 21 bottlings, focusing on Rhône varietals. Cohn's longtime relationships with some of California's top growers and vineyards enable him to source some of the state's finest fruit, including Rockpile in Sonoma County, Fess Parker in Santa Barbara County and Stagecoach in Napa. The JC Cellars tasting room is located at 55 4th Street in Oakland and is open for tastings Thursday - Sunday 12:00 p.m. - 6:00 p.m. Tastings are also available by prior appointment on Mondays. Tastings are $5 per person and refundable upon purchase. For more information on JC Cellars please browse our website or call 510.465.5900.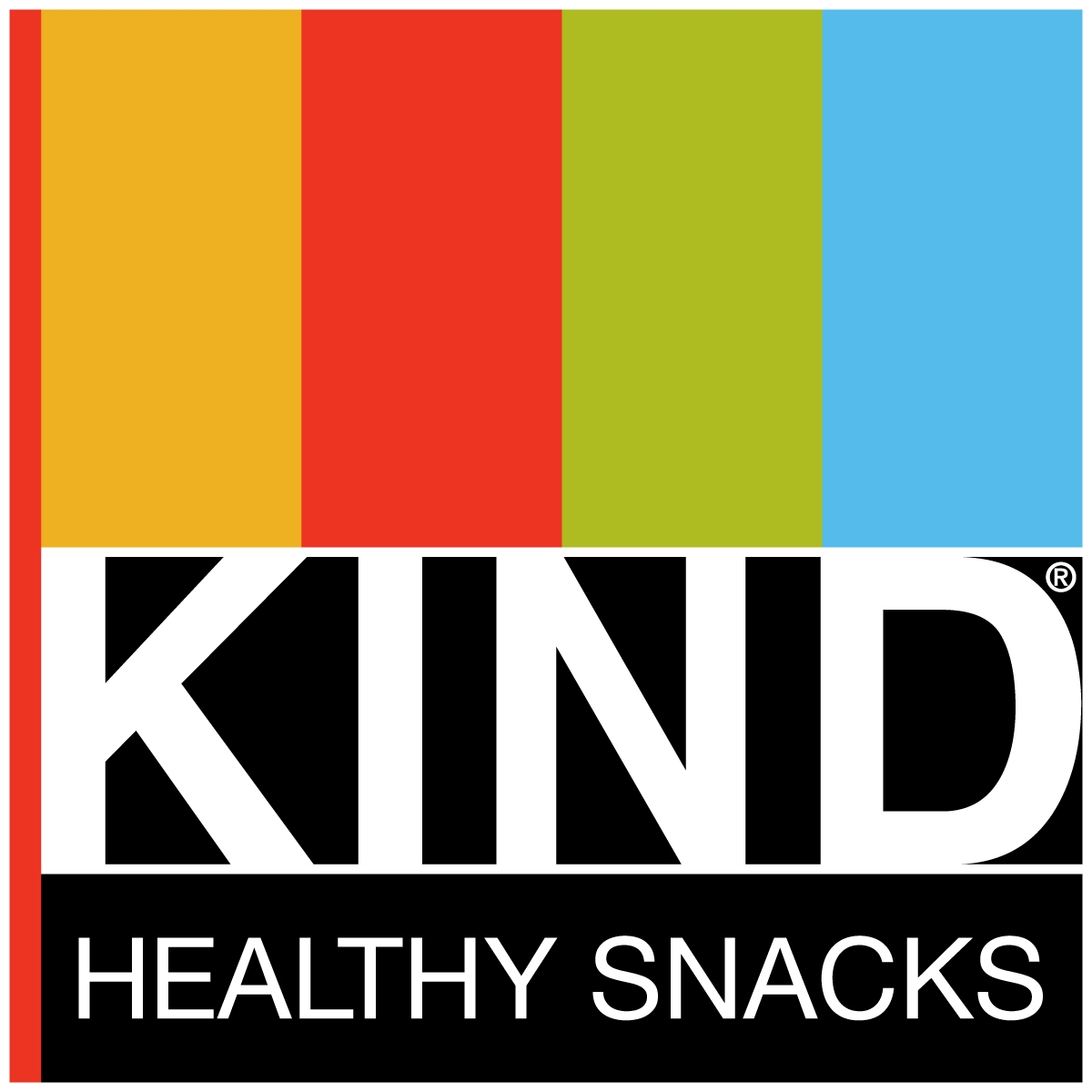 KIND is a brand of all natural whole nut and fruit bars made from ingredients you can see and pronounce and it's also a movement that gives new purpose to snacking. At KIND we do things a bit differently. KIND was founded on the principle of holistic kindness, and we pride ourselves on creating new paths that avoid false compromises. Instead of "Or" we say "And". We choose healthy and tasty, convenient and wholesome, economically sustainable and socially impactful. Visit KIND Healthy Snacks at http://www.kindsnacks.com/

 Taking our own 'Rethink Your Pretzel' tagline to heart, we decided to rethink our packaging too, with brighter colors, an updated logo, and sparkling new photography. 2010 also marked the introduction of the Modern Classics line, created with the natural foods consumer in mind. Tuscan Three Cheese, Supreme, Cinnamon Toast and Classic flavors are classing up natural food stores nationwide.
Visit Pretzel Crisps at http://pretzelcrisps.com/
Gift and rewards cards management. Import plastic gift and rewards cards from over 500 merchants.SWAGG tracks your balances and organizes your cards with ease on your phone. SWAGG gifts lets you buy, send and swap digital gift cards from a growing list of participating merchants. SWAGG has partnered with thousands of merchants to help you get the most from your shopping experience. And we're always getting more brands on board. With SWAGG, you'll be up to date with hundreds of offers that you can use along with your SWAGG GIFT and rewards cards. In no time, your savings will be growing just as fast as our list of partners.
 Visit: SWAGG

Rodan + Fields is launching in San Francisco! We are looking for dynamic people to partner with the doctors who created Proactiv on their new company. What they did for acne, they're now doing for aging skin with the first real over-the-counter solution to the $2.5 billion U.S. anti-aging skincare market. The combination of their solid reputation and clinically proven products provides uncompromising credibility for your personal business success. As a member of the fastest-growing team in the company, I want to help entrepreneurs replicate our success and earn great money, Lexus cars, luxury trips and, for the month of October you can earn a free iPad2! 

talkTECH Communications is a group of smart, savvy, business-minded individuals who have taken the downfall of big business and the lessons of "Recession 2.0″ to heart and created a company to serve the start-up community and business middle-class: a class that invariably constitutes the backbone of our economy, and whose innovations will lead us into the mobile future. We also understand the four basic laws of supply and demand and how those pesky, little laws impact your business. We know that you don't exist in a vacuum, and it's not enough to simply get you a "hit" on the evening news. Our goal is to use the discipline of communications as it applies to your business, while leveraging innovative technologies to develop a creative strategy for distributing your news and information; and then giving you data and statistics that will tell you exactly how our efforts translate into real-time, relevant, meaningful tools for growing your brand.  
Trumer Pils is an Austrian pilsner previously sold almost exclusively in the Austrian federal state of Salzburg. It is characterized by hoppy bitterness, high carbonation, and a light body. In 2004, Trumer Brauerei opened a brewery in Berkeley, California, to reproduce for the American market the Trumer Pils it has brewed for 400 years in Austria. Trumer Pils is thus now widely available in the San Francisco Bay Area as well as Austria. Trumer Pils results from a partnership of two family-owned companies: Privatbrauerei Josef Sigl and The Gambrinus Company owned by Carlos Alvarez. Trumer Pils ships all ingredients from Austria to its Berkeley brewery, using all "traditional" ingredients but North American water from the high Sierra. Since 2004 Trumer Pils Berkeley has expanded its distribution to Seattle, Portland, Chicago, Dallas, Denver, San Diego and Phoenix metropolitan areas. In April, 2008 Trumer Pils won the Gold medal at the World Beer Cup for Best German-style pilsner.
The year 2011 will mark Kao Vey Saephanh's 10th year working in the beauty industry.  Kao recently opened Salon KaoVey. In 2009, Kao got his Masters of  Fine Art at New York University, Tisch School of the Arts. In 2010, he won "Best Hair Artist" at the San Francisco Fashion Awards and was the First Prize Winner of the KMS Session Stylist Search contest. Kao's experiences included working for Red Door Spa Elizabeth Arden and Midoma Hair Salon in New York City.  Kao's career began at Diva International Salon where he studied under the direction of Diva Polous, who is the the Creative Director for Sebastian International. In addition to working in the salon, Kao is a signed Auxiliary Artist for Artists-Services Agency. One of his passions is doing editorial work for fashion shows and photo shoots. Some of his credits include contributing to San Francisco Fashion Week, Macy's Fashion in the Square, Junior League of San Francisco's Fashion Show, and for the cast of season 5, "So You Think You Can Dance". For an appointment with Kao, please book on-line or email kao@salonkaovey.com. 

SEEZENN.com  is a new online fashion apparel and accessories company based in the San Francisco Bay area, with a passion for providing unique and stylish, high quality clothing at affordable prices. We strive to offer fresh new styles, while staying ahead with the ever changing seasons ("SeeZenn"s).
The company offers an inexpensive selection of trendy styles ranging from fun casual to designer dressy. In addition, SeeZenn.com only carries small quanti- ties of each product to ensure and preserve the uniqueness of each piece.  Be ahead of the Season. Shop at SeeZenn.
FASHION + TECH SF (formerly known as Fashion Mash-Up) is San Francisco's longest running workshop combining 'business of fashion' and 'fashion and technology' formats. From it's inception in February 2010, Fashion+Tech SF's mission has been to provide an open dialogue that serves as a forum on how to develop innovative solutions to become better business entrepreneurs.
This workshop was developed as a platform to discuss the business of fashion and arts through the utilization of current business models and technologies. As a thriving epicenter of independent talents, 'FASHION+TECH SF" features local entrepreneurs, fashion designers, bloggers, retailers, startups & techies in an effort to brainstorm and share new business solutions to create an exchange network amongst peers in San Francisco's fashion and creative community. Presented By: San Francisco Fashion And Merchants Alliance, Inc.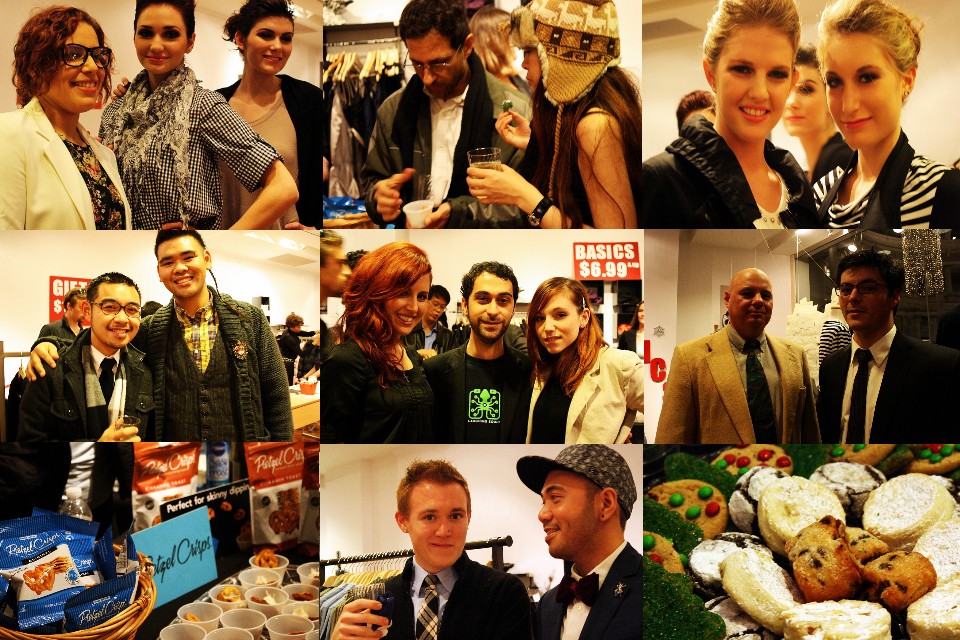 [ Photos by Nichole Albright ]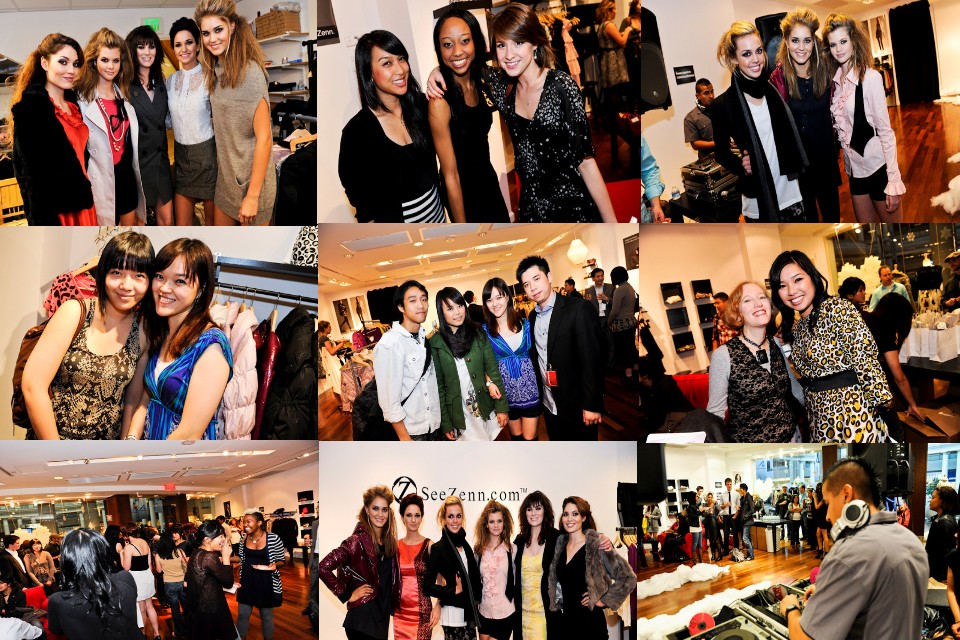 [ Photos by Kevin Osmond Man ]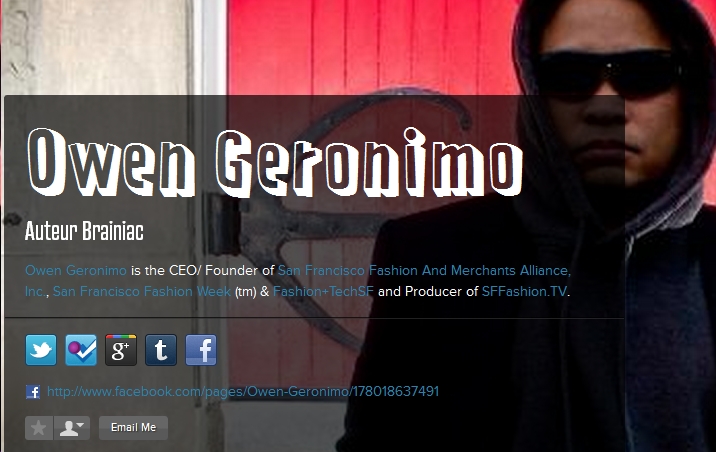 When & Where

SEEZENN, Store No# 435, Fourth Floor, Dome Level
Westfield Shopping Center
865 Market Street
San Francisco, CA 94103


Sunday, December 11, 2011 from 3:00 PM to 8:00 PM (PST)
Add to my calendar