FASHION+TECHSF Presents: Brand Your Business Utilizing Social Media Marketing

Thursday, November 17, 2011 from 5:30 PM to 9:00 PM (PST)
Event Details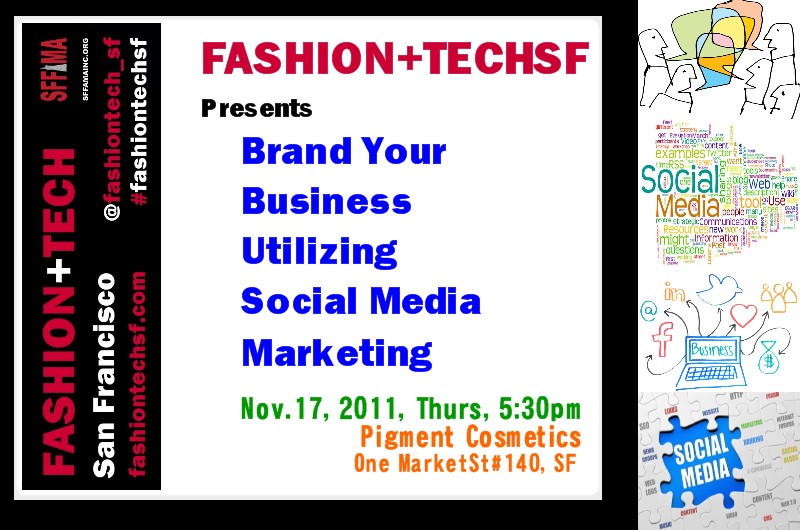 SPEAKERS:

WHAT:

 FASHION+TECHSF Presents: Brand Your Business Utilizing Social Media Marketing

WHEN: 

 November 17, 2011, Thurs, 5:30pm-9:00pm (Pls arrive early) 

WHERE: 

 Pigment Cosmetics, One Market Street #140, Studio 2 (in the back) SF

DOOR FEE:

$10 both online at the door (Buy your ticket online suggested) Arrive Early
TOPIC:

 Brand Your Business Utilizing Social Media Marketing
MISSION:  Is Social Media essential for your business? The basics of social media marketing.
What sites are essential for social media marketing? What do use the most and why?

What is the most efficient way to utilize Facebook pages? How do you engage with your followers?

How do you implement social media to build your brand? How do you build online influence? Is social media useful for every business? Why?

Is Twitter a good marketing tool? How can I create a Twitter presence? How often should I tweet?

Are you utilizing a content strategy? How do you get or create  content?

How do you engage with customers (followers) by utilizing social media?How do you build a social presence? Explain.

What is the biggest challenge in maintaining your online presence? How do you manage your online community?

What other apps do you utilize to be more innovative? (ie: Foursquare, Instagram, Tumblr, Youtube, Google+) Explain why you use them.

How do you commit to a consistent schedule for your own personal social media marketing approach? 

How much time do you invest in a daily or weekly basis? 

 (Tweets, Facebook walls, etc's.)

What social metrics are out there do you recommend? (Klout, Google Analytics, Amazon, etc's.)
SPEAKERS:
Brad Carrick is the owner and founder of 
SOLZ Shoes
 and business developer for 
SFFAMA
.
Solz Shoes 
combines a lifestyle shoe company with an extendable microbranding platform.  It has designed and patented a unique, lightweight casual shoe that folds up in a small "capsule" that can be clipped on to bags or clothing. It has also launched "The Walk Street Movement" and "The Sneak In Artist" as additional lifestyle brands. SOLZ is the name of the company and also the flagship brand. SOLZ shoes is marketed as the "Ultimate Beach Shoes" and a platform for self-branding, sponsorship opportunities enabling working with clients to license or franchise any of their brands.
Sabrina Bruning has produced events nation-wide and supported the social media efforts of organizations such as Women 2.0, TEDx, Rooftop Media, and Gap Inc. You can follow her at

@InternetSavant

.
Uduak Oduok, Esq. has almost two decades of first-hand knowledge in the fashion and entertainment industries. Uduak has counseled a range of clients from musicians, models, actors and actresses to designers on numerous areas of the law including contracts, business law, fashion and entertainment law, copyright, trademark and intellectual property law. At 19, Uduak earned her B.A. in Speech Communications, with honors, from San Jose State University. While at San Jose State, she co-founded the African Student Union as well as competed on the school's debate team winning numerous trophies. Uduak also a Journalist, launched Ladybrille, the first publication focused on bringing African fashion and entertainment to the Western masses through its influencers. In 2010, she was nominated for the Africa Fashion International Africa Fashion Awards for her, "Outstanding Contribution to Fashion Communications," and recently, has been nominated for the Side View Awards "Creative Communicator of the Year." This 2011, she was also one of two official legal bloggers invited to cover the renowned Licensing International Expo Conference in Las Vegas; and has been an invited speaker on social media topics at the SXSW Conference, Retail Camp Los Angeles and GetClickable.com Social Media Day event.
Vishal Kalia has a Bachelors in Electronics Engineering and MBA in Marketing. He has worked in online marketing and lead generation for almost 8 years and has created various websites for clients as an SEO strategist. He is also a blogger and recently started experimenting with nature photography. Vishal is an avid reader about human psychology and behavior. He has always been intrigued with fashion as a movement that can break down cultural barriers and bring people together. His goal is to help and encourage young upcoming designers and provide them with tools that allow them to bring their brand to the market with minimal marketing dollars and maximum ROI.
WILLO O'BRIEN, Creative Business Consultant @ WilloToons
Willo O'Brien has made a career out of creativity. As an artist, entrepreneur, social supercollider, and self-described geek for over a decade, Willo has a passion for empowering fellow creatives. Willo shares her expertise advising startups, coaching creative small business owners and speaking at events around the country. Recently she premiered WilloToons Connect, a video series featuring fellow successful artists whose craft has evolved into a business. With an emphasis on self-care at every stage, the goal is to empower people to find and follow their passion, while creating the business of their dreams and successfully balancing the two.
Owen Geronimo serves as the founder of 
San Francisco Fashion Week
 ™ and 
San Francisco Fashion And Merchants Alliance, Inc.
, a California non-profit corporation and social development network that champions in various sustainable projects in support of the thriving local fashion industry in the San Francisco Bay Area.   He facilitates the monthly educational seminar  'Fashion Mash-Up,' a  platform to discuss the business of fashion and arts through an open forum utilizing current business models and technologies. Owen Geronimo won the coveted 'Best Fashion Event Producer of 2010 and 2011,' award at the San Francisco Fashion Awards ™.
PRODUCT PRESENTATIONS BY: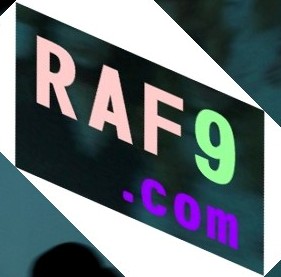 RAF9 let's you share your favorite fashion trends online while earning point at the same time. The points translate into discounts you can use in the stores. Earned discount points will be tracked with a bar on the store's page and will also advise you on how to earn more. The more you share, the more discounts you earn. Become a 'Brand Ambassador' if you are the most active app user and get a chance of being profiled on the brand's website. Become a VIP with pre-launch parties, meet the designers and preview products before they are released to the public.

Abrot (pronounced AH-BRO-T) was founded upon the simple idea of sharing unique and high quality handbags. The name itself is the Polish word for bag, Torba, spelled backwards. Its founders, natives of Poland, would often travel home and bring back finely crafted handbags that could not be found in the United States. The showers of compliments around the bags made it clear that there had to be a way to share these European gems stateside. By working with highly skilled purse makers across Europe, Abrot selects handbags with an unparalleled look and feel that we want to share with you. There is a story behind each bag's inspiration. Enjoy learning about it. And the next time a friend compliments your Abrot bag, you can pass the story along.  

talkTECH Communications is a group of smart, savvy, business-minded individuals who have taken the downfall of big business and the lessons of "Recession 2.0″ to heart and created a company to serve the start-up community and business middle-class: a class that invariably constitutes the backbone of our economy, and whose innovations will lead us into the mobile future. 
We also understand the four basic laws of supply and demand and how those pesky, little laws impact your business. We know that you don't exist in a vacuum, and it's not enough to simply get you a "hit" on the evening news. Our goal is to use the discipline of communications as it applies to your business, while leveraging innovative technologies to develop a creative strategy for distributing your news and information; and then giving you data and statistics that will tell you exactly how our efforts translate into real-time, relevant, meaningful tools for growing your brand.
Our tested and proven process will not only get you seen, but will get people talking, sharing, and connecting with you so that you can utilize communications as a tool – not an end unto itself.
For media relations, please contact Owen Geronimo via email at press@fashiontechsf.com
ABOUT FASHION+TECHSF:
FASHION + TECH SF (formerly known as Fashion Mash-Up) is San Francisco's longest running workshop combining 'business of fashion' and 'fashion and technology' formats. From it's inception in February 2010, Fashion+Tech SF's mission has been to provide an open dialogue that serves as a forum on how to develop innovative solutions to become better business entrepreneurs.
This workshop was developed as a platform to discuss the business of fashion and arts through the utilization of current business models and technologies. As a thriving epicenter of independent talents, 'FASHION+TECH SF" features local entrepreneurs, fashion designers, bloggers, retailers, startups & techies in an effort to brainstorm and share new business solutions to create an exchange network amongst peers in San Francisco's fashion and creative community. Presented By: San Francisco Fashion And Merchants Alliance, Inc.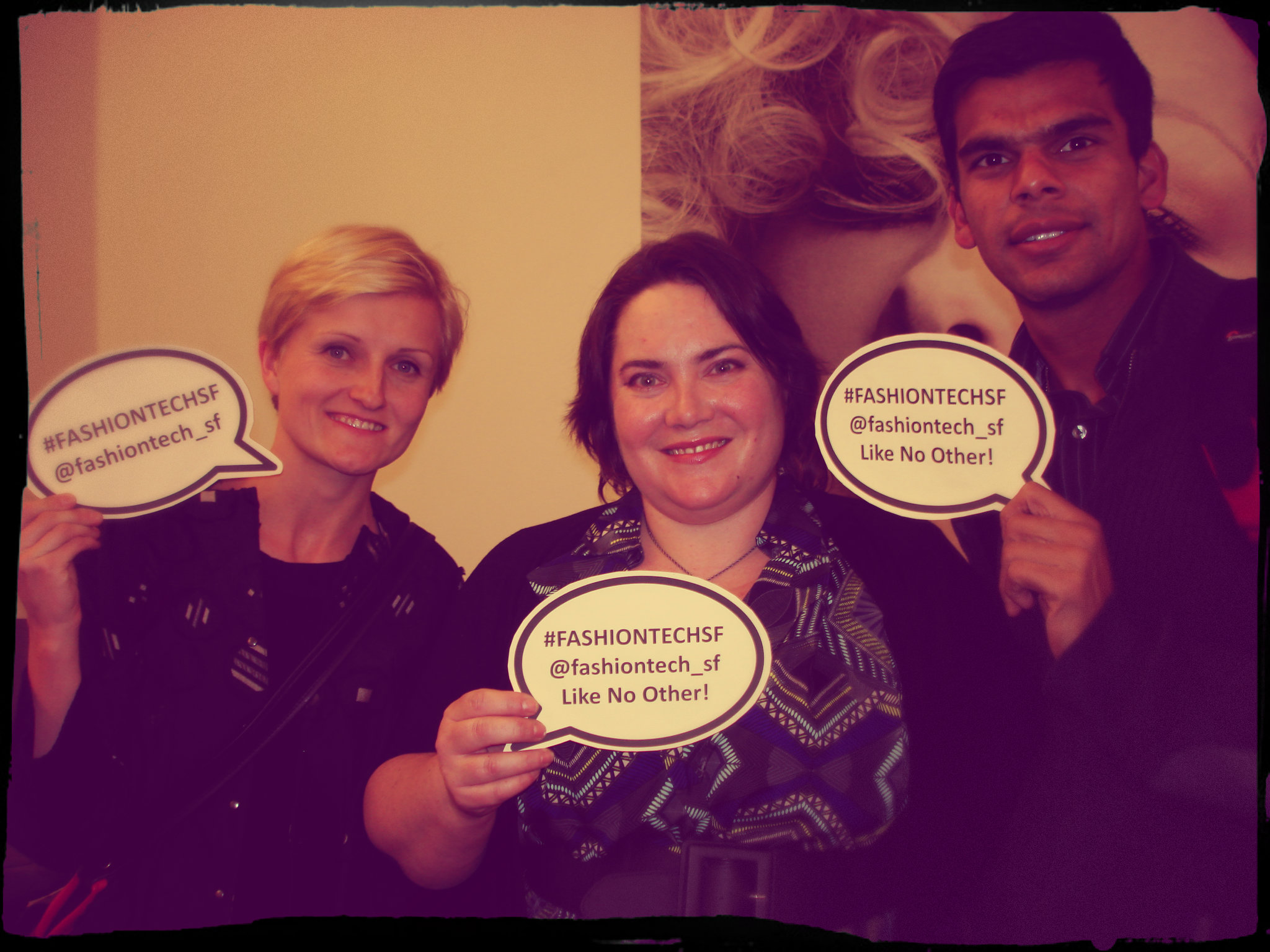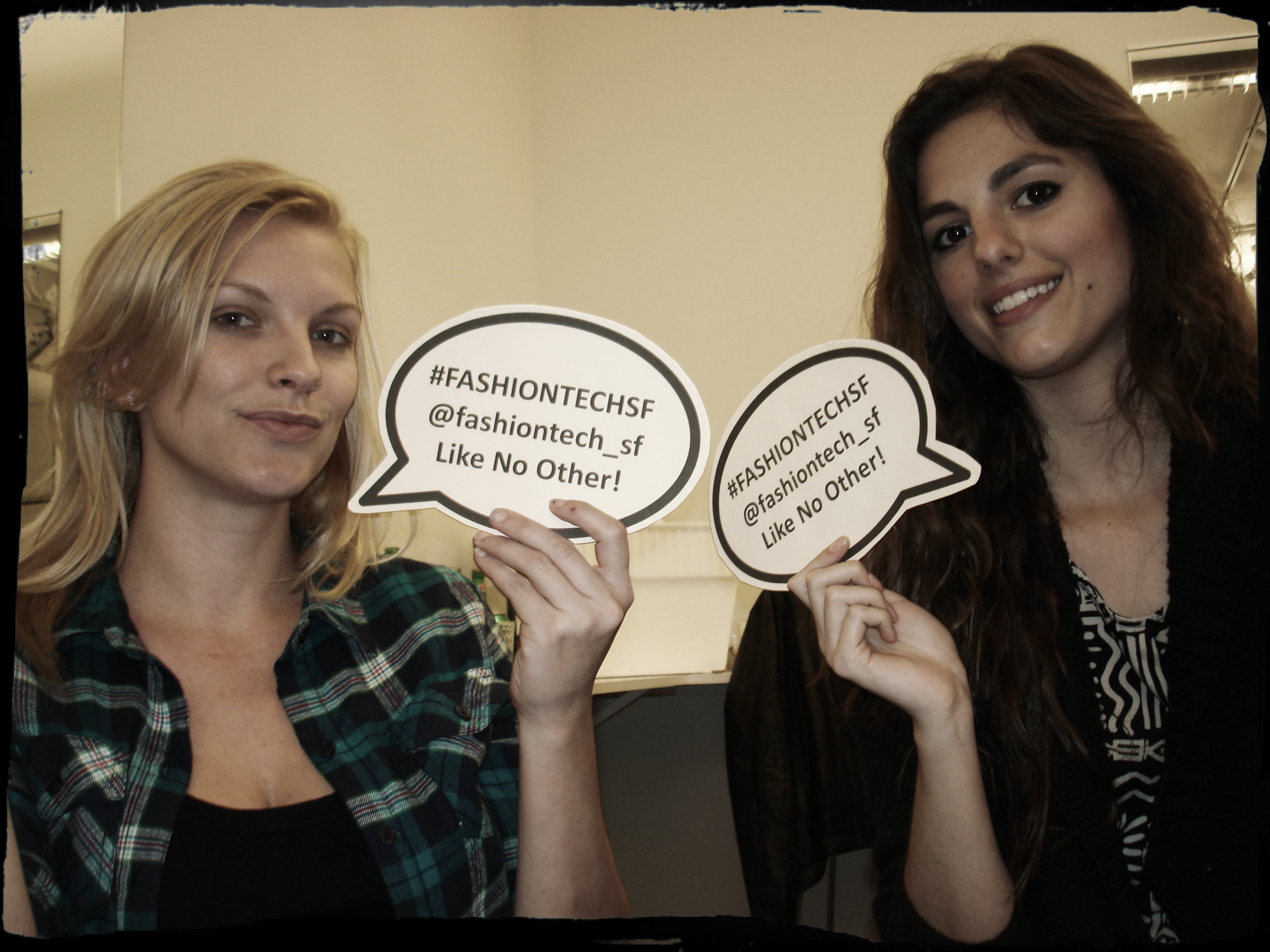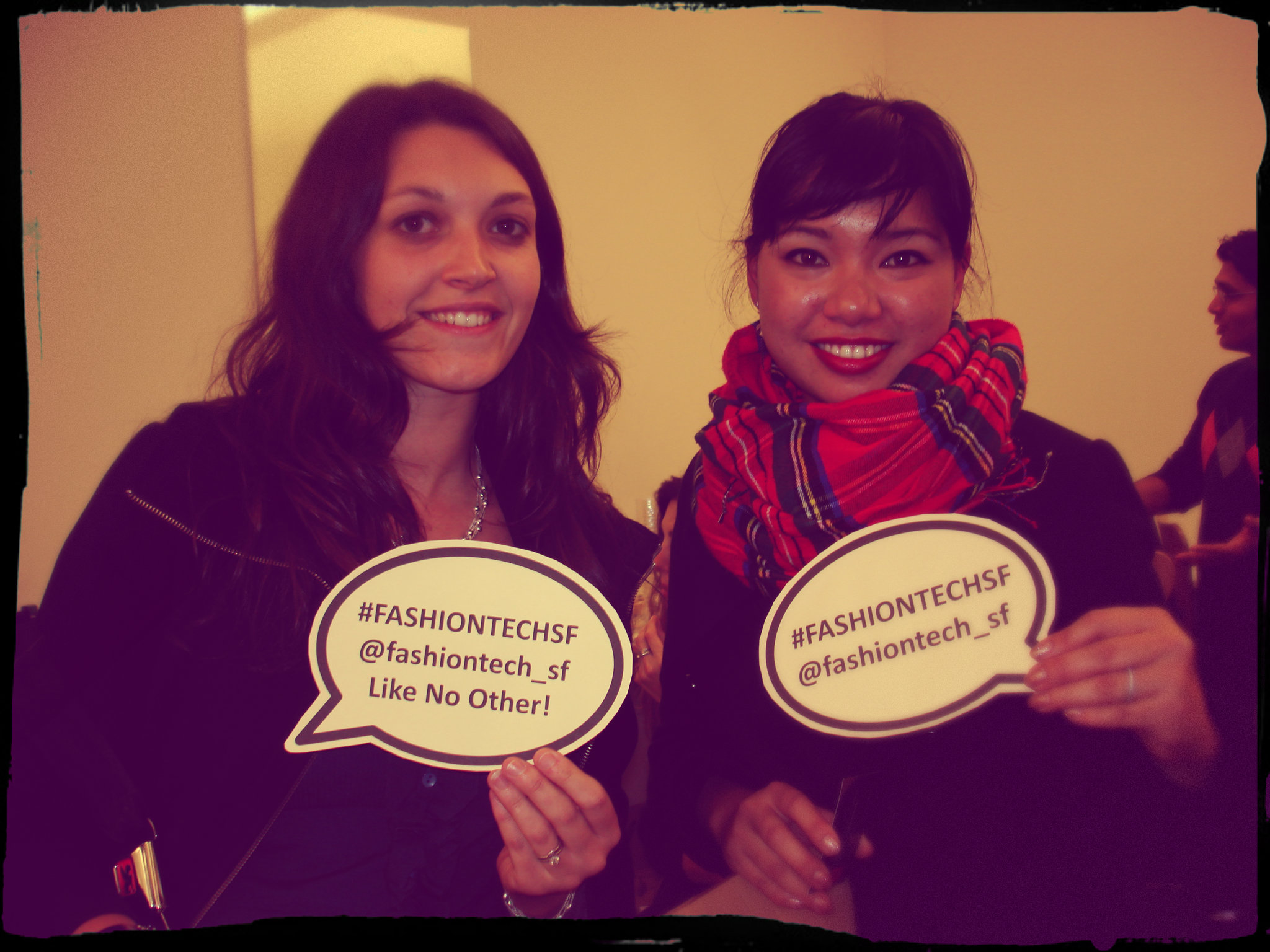 Have questions about FASHION+TECHSF Presents: Brand Your Business Utilizing Social Media Marketing?
Contact FASHION+TECHSF
When & Where

(FIDM) Fashion Institute of Design & Merchandising
55 Stockton Street
5th Floor, Conference Room
San Francisco, CA 94108


Thursday, November 17, 2011 from 5:30 PM to 9:00 PM (PST)
Add to my calendar
Organizer
FASHION+TECHSF is the popular original monthly workshop and event series focused on building, promoting, educating and funding the enthusiastic communities of fashion and technology entrepreneurs who share our vision of a world-class fashion and technology industry that is innovative, disruptive and uniquely San Francisco. Launched in 2009,
FASHION+TECHSF has become the leading network for all things fashion and technology in the SF Bay Area. FASHION+TECHSF is produced by Fashion Tech Media LLC and San Francisco Fashion And Merchants Alliance, Inc. [SFFAMA].
For marketing inquiries, media relations, publicity, product promotions, sponsorship opportunities and booking info...please email your inquiry to: info@fashiontechpr.com or visit: FashionTechPR.