FASHION+TECH Workshop

Thursday, October 20, 2011 from 5:30 PM to 9:00 PM (PDT)
Event Details
SAN FRANCISCO FASHION and MERCHANTS ALLIANCE, INC.
Presents:
FASHION+TECH Workshop
WHAT: FASHION+TECH: How to maintain a successful online boutique
WHEN: October 20, 2011, Thurs, 5:30pm-9pm (Please Arrive Early)

DEMO TABLE BY:
Gift and rewards cards management. Import plastic gift and rewards cards from over 500 merchants. SWAGG tracks your balances and organizes your cards with ease on your phone. SWAGG gifts lets you buy, send and swap digital gift cards from a growing list of participating merchants. SWAGG has partnered with thousands of merchants to help you get the most from your shopping experience. And we're always getting more brands on board. With SWAGG, you'll be up to date with hundreds of offers that you can use along with your SWAGG GIFT and rewards cards. In no time, your savings will be growing just as fast as our list of partners.
PRODUCT PRESENTATIONS BY: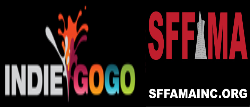 SFFAMA is also proud to announce that we are working on forming a partnership with local "crowd-funding" website, IndieGoGo.  This partnership will provide an unprecedented opportunity for SFFAMA members to raise money to fund their creative and business goals.  If are looking to raise money, you are no longer alone.  SFFAMA can help you though our established network, our experience and now our exclusive partnership with IndieGoGo.  Amazing things can happen when we work together, and your dreams may be closer than you think. WATCH VIDEO.
Brad Carrick, CEO of SOLZshoes.com and successful IndieGoGo campaigner, will be running this new venture for SFFAMA and available to answer questions and help you get started.  If you want to be among the inaugural projects supported by the SFFAMA - IndieGoGo partnership, please come to Portfolio Night on Thursday, Oct. 6 to discuss your idea and find out how we can help.  For an idea of what this opportunity can do for you, check out: http://www.indiegogo.com/SOLZ-shoes-on-a-roll
Friendly-fashion.com
is a person to person clothes swapping/trading platform. It is like ebay and facebook combined. And it is 100% free, always! As a member of this community you can upload photos of your personal clothes. Then you sell, swap, or give it away. Recoup the money you spent or swap for another item you love.
SPEAKERS
Jess Lam is one of the founders of a new, online shopping site called StyleSays. StyleSays is an online shopping network that allows users to shop hundreds of hand-picked stores with friends in real-time. Brands and stores benefit from being invited into those real-time conversations and influencing the shoppers purchases. Jess is the head of operations, marketing, and user research.
Lindsay Sullivan owns SET Boutique (Support Ethical Trade), an online retail store devoted to ending exploitation and human trafficking. Proving that fashion can be ethical SET Boutique offers fair trade and ethically made clothing, jewelry, bags, home goods, and gifts. Lindsay launched the website in June 2010 after leaving the corporate retail world in search of a more meaningful career. Her passion for fashion with a purpose started when she volunteered for a human trafficking victim services organization, and she continues to support like-minded non-profits by donating $5.00 when customers spend $20.00 or more. Visit www.SETboutique.com to learn more.
Mike Borozdin has been involved in the fashion industry since 2002 as a model, marketer and event organizer.  During this time Mike has also pursued a career in software and web technologies.  Over the past five years Mike has held a variety of leadership roles at DocuSign, an electronic signature service that processes 8 out of 10 eSignatures on the Internet.  Ask Mike for help in internet strategy, business processes, eCommerce or software design.
After opting out of a career in Real Estate finance, Peter Imai has spent the last 5 years developing and managing various e-commerce properties.  As acting CEO, he currently presides over The Imai Group, LLC - a group of web-based businesses in the apparel, art, and fashion industries that includes ecoprintworks.com, a water-based apparel print company and kimbrushes.com a line of fine handmade makeup brushes.
Brad Carrick is the founder of SOLZ Shoes. SOLZ Shoes combines a lifestyle shoe company with an extendable microbranding platform.  It has designed and patented a unique, lightweight casual shoe that folds up in a small "capsule" that can be clipped on to bags or clothing. It has also launched "The Walk Street Movement" and "The Sneak In Artist" as additional lifestyle brands. SOLZ is the name of the company and also the flagship brand. SOLZ shoes is marketed as the "Ultimate Beach Shoes" and a platform for self-branding, sponsorship opportunities enabling working with clients to license or franchise any of their brands. Brad is also responsible for business development for SFFAMA.
Owen Geronimo serves as the founder of San Francisco Fashion Week ™ and San Francisco Fashion And Merchants Alliance, Inc., a California non-profit corporation and social development network that champions in various sustainable projects in support of the thriving local fashion industry in the San Francisco Bay Area.   He facilitates the monthly educational seminar  'Fashion+Tech' (formerly known as Fashion Mash-Up), a  platform to discuss the business of fashion and arts through an open forum utilizing current business models and technologies. Owen Geronimo won the coveted 'Best Fashion Event Producer of 2010 and 2011,' awards at the San Francisco Fashion Awards ™.
SPONSORED BY:
SWAGG, Pigment Cosmetics, Solz Shoes, Trumer Pils

RAFFLE PRIZE BY:
RODAN + FIELDS Dermatologists. The Anti-Age Hand Treatment Regimen includes ANTI-AGE Hand Brightening Treatment  and Age Shield Hand Balm SPF 30. To protect and defend against the tell-tale signs of skin aging – brown spots, thin, creping skin, wrinkles and dryness, and most important, won't give away your age! Retail value $67.
Rodan + Fields is launching in San Francisco! We are looking for dynamic people to partner with the doctors who created Proactiv on their new company. What they did for acne, they're now doing for aging skin with the first real over-the-counter solution to the $2.5 billion U.S. anti-aging skincare market. The combination of their solid reputation and clinically proven products provides uncompromising credibility for your personal business success. As a member of the fastest-growing team in the company, I want to help entrepreneurs replicate our success and earn great money, Lexus cars, luxury trips and, for the month of October you can earn a free iPad2!  Contact me for an interview and tour of our Maiden Lane headquarters, Stephanie Wong.
TOPIC:
How to maintain a successful online boutique (etail)
DISCUSSIONS:
How did you start your web-based store?  What type of product do you sell online? (Apparel, Crafts, etc's) Explain why you decided to sell these products online?

Where do you sell online? Do you sell from your own website, or in addition to a store on eBay or another ecommerce site? (Yahoo Stores, Etsy, Café Press, etc's)

What is your online marketing/advertising method to sell your products? (ie: Newsletter subscription, Usage of social media outlets, Facebook pages,  Google+, Twitter)

How important is design? What is an effective web design that can increase sales?

Why offering rewards program, loyalty programs or discounts is a good marketing tool? Explain.

What analytics do you utilize to monitor your conversions? (ie: Google Analytics, etc.)

What customer service tools are crucial in maintaining an online store? (ie: Online chat, Comment Box, Product Comparisons, Call Center, Advice column)

Provide an overview of your online store? How is the product sent out? Product Pages, Checkout Page, Order Confirmation Page, Maintenance of Sales.

Start-up capital and maintenance costs? How little or how much to get started.
REFERENCES:
EVENING SCHEDULE:
5:30pm – Door Opens
6:00-6:30pm – Networking
6:30-6:45pm – Product Presentation # 1
6:45-7:00pm – Product Presentation # 2
7:00-8:30pm – Discussions and Q&A , Speakers and Audience
8:30-9:00pm – Networking
9:00pm - Close
About FASHION+TECH: Our mission is to provide an open forum on how to develop innovative solutions to become better business entrepreneurs. This workshop was developed as a platform to discuss the business of fashion and arts through the utilization of current business models and technologies. As a thriving epicenter of independent talents, "FASHION+TECH" features local entrepreneurs, fashion designers, bloggers, retailers and techies in an effort to brainstorm and share new business solutions and to create an exchange network amongst peers in San Francisco's fashion and art community. Presented By: San Francisco Fashion And Merchants Alliance.
About SFFAMA: San Francisco Fashion and Merchants Alliance, a California non-profit corporation, is the leading institution in the San Francisco Bay Area's fashion industry. Over 1,700 members on Facebook, 105 events. Winner of Best Fashion Event Producer of the Year and Best Marketing at San Francisco Fashion Awards 2011. Producer of San Francisco Fashion Week (tm). SFFAMA provides business and technology education for fashion entrepreneurs and serves as a business and social development network for the thriving local fashion industry. SFFAMA would bring its expertise in fashion events organization and network of emerging local designers. For media relations, contact OwenGeronimo -at-contact@sffamainc.org
When & Where
One Market Street #140
San Francisco, 94105


Thursday, October 20, 2011 from 5:30 PM to 9:00 PM (PDT)
Add to my calendar
Organizer
SAN FRANCISCO FASHION MERCHANTS ALLIANCE, INC. is a 501c3 educational and economic developement non-profit corporation that is a social development network that champions in various sustainable projects in support of the thriving local creative and fashion industry in the San Francisco Bay Area.

We possess the in depth understanding of the ever changing and unique San Francisco Bay Area fashion industry landscape. In utilizing the latest technology in social media marketing and hosting innovative industry related events.

SFFAMA, Inc. was created to provide an ongoing open dialogue between the local merchants and fashion entrepreneurs to form a cohesive alliance in promoting altruistic creative synergy and productive business opportunities.