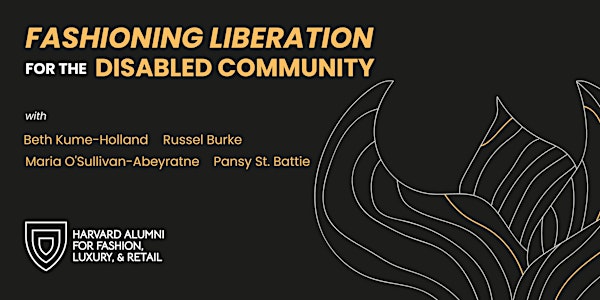 Fashioning Independence for the Disabled Community
Join us for an honest conversation about disability, accessibility, adaptive fashion, intersectional identities, & representation!
About this event
Join us in what is guaranteed to be an insightful and enlightening conversation at the intersection of fashion and disability! We have 4 amazing panelists that will be speaking at this event:
Patty St. Battie is a model and burlesque performer based in NYC; Russel Burke is also known as Russ On Wheelz and is a podcaster and advocate based in Southern California; Beth Kume-Holland is based in London and is the founder of Patchwork Hub, which is a one-stop shop for anyone whose personal circumstances prevent them from working a conventional job; and Maria O'Sullivan Abeyratne is the founder of Adaptista, a new marketplace bringing the most stylish adaptive fashion and best designers direct to the consumer.
This event is free and open to the public, so please also feel free to invite anyone who may be interested... Disabled and able-bodied folx are all extremely welcomed and encouraged to join!