Description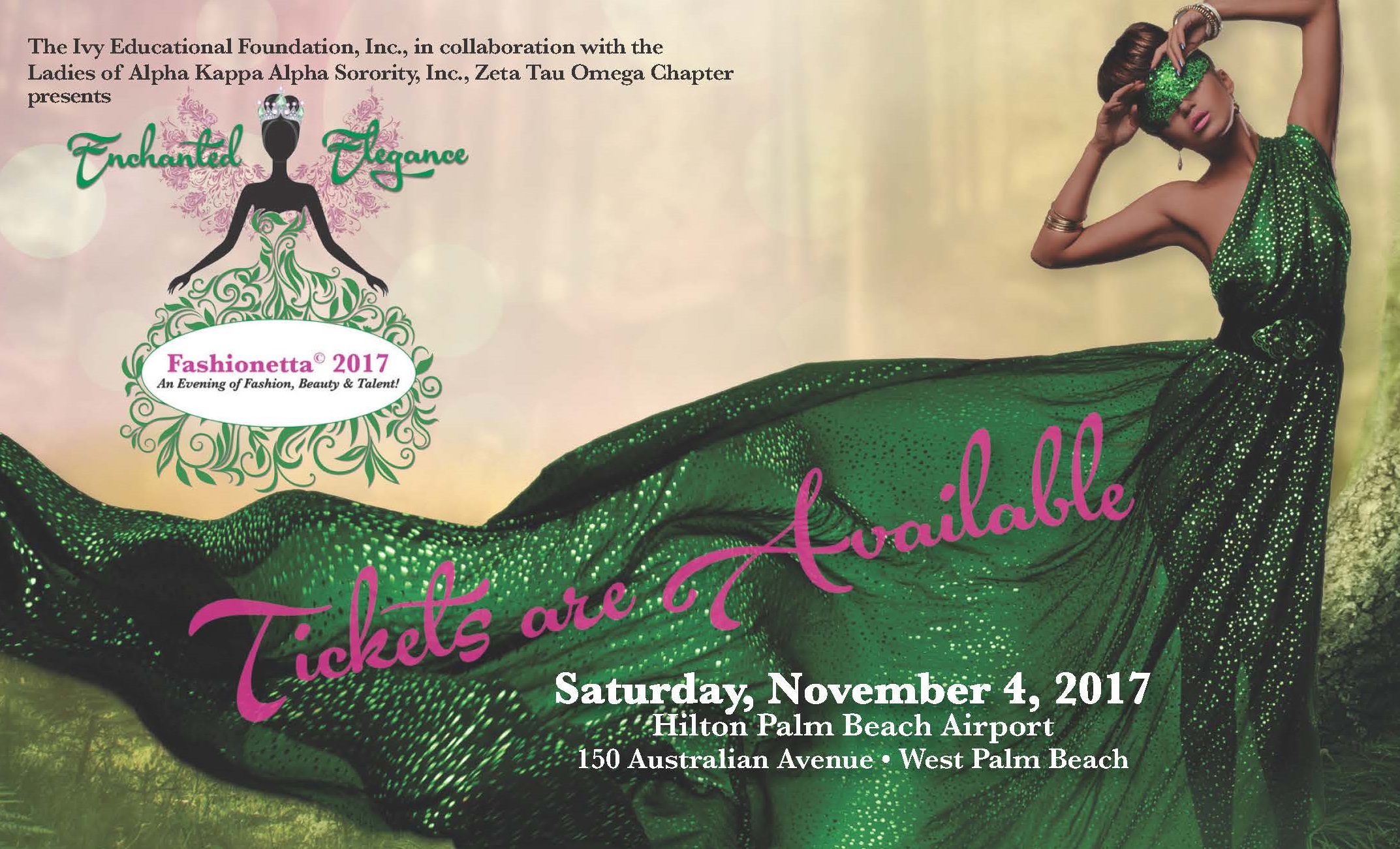 ---
The Ivy Educational Foundation, Inc., in collaboration with the Alpha Kappa Alpha Soroirty, Inc., Zeta Tau Omega Chapter presents Fashionetta 2017!!
This year's theme is:
Enchanted Elegance: A Evening of Fashion, Beauty and Talent -- The Masquerade Edition!
This is an Elegant Affair. Cocktail attire and fashion masks are strongly encouraged.
Doors open at 5:08 pm, Pageant/Fashion Show begins at 6:08 pm followed by the Majestic Reception event.
For over 60 years, Fashionetta® has been annual signature program that provides the opportunity to help the organization give back to the youth in our community. Fashionetta® celebrates strong, committed elementary, middle and high school young girls in helping to develop them into positive, contributing members of our society. To date, Zeta Tau Omega Chapter has provided over $350,000 in scholarships to deserving high school seniors. Our sisterhood continues to empower the Palm Beach County community through exemplary services focusing on academics, literacy, financial preparedness, health and wellness, cultural awareness and civic responsibilities.