Fashionably Practical: Fusing Fashion & Technology
When and where
Location
California College of the Arts 1111 8th St San Francisco, CA 94103
Description
Fashionably Practical - Fusing Fashion & Technology
Wed. Aug 6, 8:15-10pm @ 1111 8th Street, San Francisco, CA
WORKSHOP DESCRIPTION
Attendees will learn how fashion designers and technologists can work together to plan and execute a practical methodology for designing a wearable. Coursework includes advice on how to identify the issues between fashion and technology and how best to resolve them in the prototyping phase. NOTE: This class can be taken alone, but is complemented by "Sensor Technology and the Internet of Things" workshop on Sat. Aug. 9.
TAKEAWAYS
Learn interdependencies of fashion and technology in designing wearables

Understand the opportunities and constraints of fashion design and wearable technology

Create tangible idea that can be executed in later prototyping workshop

WHO SHOULD ATTEND
Everyone is welcomed, but a familiarity with computers, personal electronics and interest in consumer products is desirable.
DETAILS
Registration fee refundable up to 1 week prior to event. Check-in at CCA's main entrance at least 15 mins prior to start time to get room number. See our full list of classes, workshops, panels and meetups here.
INSTRUCTORS
Kyle Chan, CCC Fashion Design Program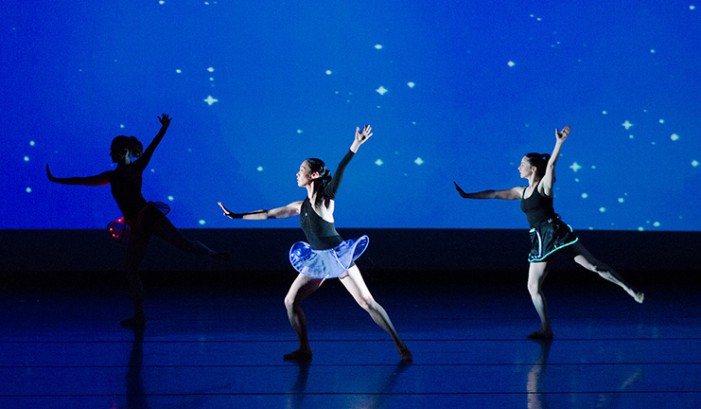 Kyle is an instructor in CCA's highly acclaimed Fashion program. Her experience includes designing boyswear, womenswear, textiles, accessories, costumes. As an educator, she specializes in translating hand-drawn drawing to digital media. Under her art direction, students have participated in industry partnership projects for CFDA, Discarded to Divine, Samsung, Old Navy, Levi Strauss & Co., Abercrombie &Fitch, Signal Snowboards and Terrytoons (CBS/Paramount Pictures); and won special projects for Habitat for Humanity, and Maria Shriver's Minerva Awards. She also teaches graphic design, visual communication and product development at the Fashion Institute of Design & Merchandising (FIDM) where she has received several teaching awards.
Jen Costillo is a veteran consumer product engineer who utilizes her knowledge of embedded systems and sensors to create new consumer experiences. Her product portfolio includes several human interface devices ranging from air mice to multi-touch devices to creating the sensor experience on the Amazon Kindle product line, including Amazon Fire TV. She served as the Director of Engineering for Kickstarter-funded Bia Sport which shipped the first GSM-enabled sports wearable. In addition, she has created wearable performance art works such as human gesture recognition to generate music in real-time and environment-responsive costumes. She has presented at Android Builders Summit, Wearable Dev Con, EE Live and OSCON. Find Jen on twitter @ r0b0ts0nf1r3.