Fashionably Business: Pattern Making 101

Weekly Event - Every Monday & Wednesday: 6:00 PM (EDT)
Event Details
Pattern Making 101

 Location:  
Sherwood Recreation Center
640 10th Street NE (2nd Floor)
Corner of 10th Street & G St. NE
Washington, 20002

Description:
This hands on workshop teaches the basics of the first part of apparel construction- patternmaking.  The workshop will specifically focus on the patternmaking process and techniques for original flat patternmaking. Some basic draping may also be covered. Specific topics and activities include:
Patternmaking terminology
Patternmaking equipment and how to use the tools
Relationship between fit and patternmaking
Grading
How to read commercial patterns
Draft a basic skirt design on paper, develop a basic muslin sloper for the skirt, and transfer the specs to paper
How to take correct body measurements
How to alter a pattern
Successful completion of this workshop will result in participants being familiar wit basic patternmaking skills along with a good understanding of fit and proportion. Participants will have a basic skirt pattern along with the original pattern design as final products. Class is limited to 15 participants.
Requirements: This workshop is suitable for emerging and existing designers who have basic sewing skills. 
You can also attend Fashion 101 prior to this workshop and Sewing 101 after this workshop.
Supplies: A supply list will be sent to registered attendants.
To register for individual classes please see our event britre page for more details. The fee schedule is below:

Non-Members $35 per class
Members $25 per class
Questions? email businessdev@gwfcc.org or call 202.670.7735
Space is limited.  Registration is on a first come, first serve basis.  Register Now!
+ + + + + + + + + + + + + + + + + + + + + + + + + + + + + + + + + + + + + + + + + + + + +
About the Instructor:
Bltevans has design coursing through his veins. While other kids were outside playing, Bltevans was inside sewing and draping, and learning his craft . ( Except for that one time he was playing Parade in the Driveway) He was influenced by Yves St. Laurent, Valentino and Christian Dior. Only a few hours short of a degree in both fashion design and pattern making at El Centro College,  Bltevans decided to get industry experience and took a position as a Sample Cutter. Before long Bltevans had been promoted to Pattern Maker then to Assistant Designer and ultimately Head Designer of Leslie Lucks Dresses in Dallas,Texas and later went back to teach his favorite course of Draping at El Centro college.
Brain Evans, over the past few years has designed beautiful garments for a variety of elegant occasions. One of his most special fashion accomplishments, included  one of his gowns worn by Internationally known opera singer NKenge Simpson- Hoffman Pacurar for her request performance at the White House for President and Mrs Clinton.  Brian was also chosen to design ultra fashion looks for world renowned  Dallas Black Dance Theater.
+ + + + + + + + + + + + + + + + + + + + + + + + + + + + + + + + + + + + + + + + + + + + +
Technical Workshop Policy:
Payment:  All participants must pre-register and pre pay for the class, no exceptions.  In order to receive the GWFCC member price, all members must be current on their dues and must present their membership number at the time of registration.  All information will be verified. Non-current members and nonmembers will pay the regular course fee. 
Missed Sessions: Students are advised not to miss any scheduled sessions as there is a "no make-up class policy". 
Arrival: Students are advised to arrive prior to the start of each session so that they may set up their learning stations. 
Refunds:  The workshop will be fully refundable up to 10 days before the first session. Cancellations prior to the day before the workshop starts are entitled to a 50% refund.  There are absolutely no refunds on or after the first class session.  DCFF reserves the right to cancel and/or reschedule the class of minimum numbers are not met. DCFF will either issue full refunds or apply fees paid to the next scheduled class.
About Fashionably Business
 Fashionably Business 
is a dynamic program that aims to provide multiple levels of support for existing and emerging fashion businesses.  From  April 2012 - November 2012, fashion entrepreneurs will have access to a variety of FREE workshops, business checkups and one-on-one technical assistance to help grow, nurture and strengthen their businesses.
Questions email marci@dcfashionincubator.org or call 301-332-1240.  
*This program is made possible by a generous Neighborhood Investment Fund grant provided by the Department Housing and Community Development (DHCD)*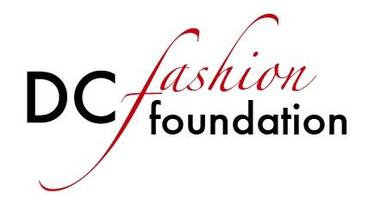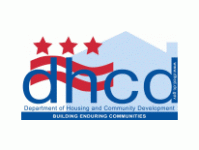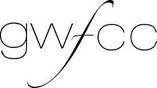 Where
640 10th Street NE (2nd Floor)
Corner of 10th Street & G St. NE
Washington, 20002


Weekly Event - Every Monday & Wednesday: 6:00 PM (EDT)
Add to my calendar
Organizer
DC Fashion Incubator (DCFI) and DC Fashion Foundation (DCFF)
The DC Fashion Incubator is a key program by the DC Fashion Foundation.  The goal of the DC Fashion Incubator is to support the local emerging fashion industry by identifying and providing training, mentoring, workspace, apprarel manufacturing, production contacts, business planning / financial planning seminars, branding, legal assistance and infrastructure support, to help emerging fashion entrepreneurs develop a well rounded skill set, which is necessary to execute their vision, achieve their goals, and realize their fashion ideas.
The DC Fashion Foundation (DCFF) is a 501(c)(3) non-profit organization created by the Greater Washington Fashion Chamber of Commerce in June 2009 to support the Washington, DC area fashion community. The DC Fashion Foundation does this through educational programs, workforce training initiatives, and networking and mentoring opportunities for aspiring fashion professionals and entrepreneurs.
Fashionably Business: Pattern Making 101