FASHION WEEK NY $700 FASHION DESIGNER PACKAGE (SEPTEMBER NY FASHION WEEK SEASON) 20 LOOKS

Saturday, September 8, 2018 from 11:30 AM to 11:30 PM (EDT)
Event Details
APPLY TO SHOWCASE YOUR FASHION DESIGNS DURING FASHION WEEK IN NEW YORK.
(PLITZS New York City Fashion Week)
We would like to present your Fashion Design Brand with the opportunity to showcase your collection at PLITZS New York City Fashion Week.
INTERNATIONAL AND DOMESTIC USA FASHION DESIGN BRANDS - If interested then please comeplete this Designer Registration Form: http://plitzs.com/designer-registration
PLEASE NOTE: All Fashion Design Brands must be reviewed and approved in order to purchase a Designer Package (Based on Availability). Our reviews for approval are conducted via phone - time required would be 10-15 minutes.
Please take a moment to review the details of the show's production and if your Fashion Design Brands would be interested in showcasing their collection brand then please contact us directly at Office 646.257.4207 or Office Mobile/Cell 347.776.4485.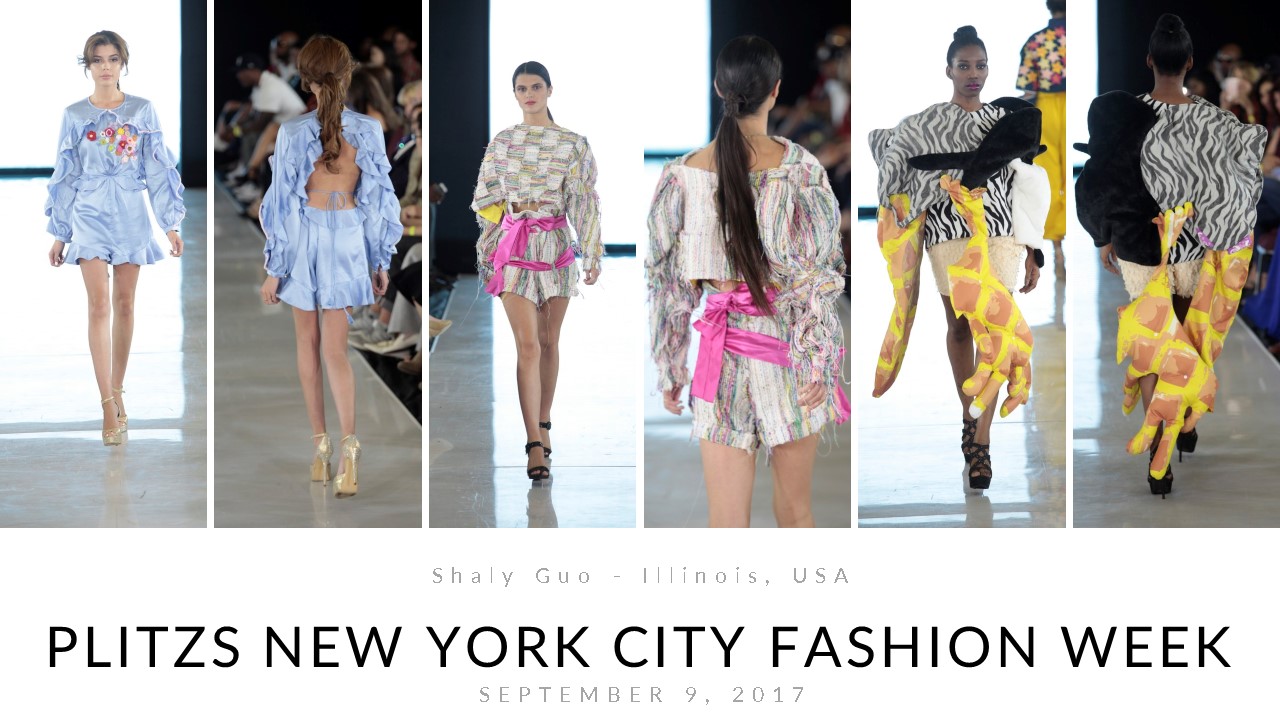 (VIEW DESIGNER PACKAGE VIDEOS) Please take a moment to review the videos of each Designer Package Options:
Designer Option #1: www.youtube.com/watch?v=uzAa7wUcUtM
Designer Option #2: www.youtube.com/watch?v=Yj2BOGRSVu4
Designer Option #3: www.youtube.com/watch?v=QkgS2gXhLZU
Hotel Venue - New York's Hotel Pennsylvania
401 Seventh Avenue & 33rd Street
18th Floor Grand Ballroom
New York, NY
Designer Showcase Package # 1

Limit 7 Designers - $700
Paid in (2) installments:
$400 Deposit (Based on Availability)
$300 Balance Payment For September Show Season - Due July 15
Designer Package #1 Includes:
*Venue, Staging and Lighting
*Hair and Make Up
*Up to 20 Garments Looks Maximum
*Can Show Multiple Collections within your Collection Showing and Designer is allowed to show out of Season Collections
*20 Models will be assigned from PLITZS Model Pool
*10 FREE Guest Seats - 4 VIP Front Row Seats & 6 General Seats
*Raw HD-Pro Video of Collection Showing (With Full Copyrights)
*Photos (High Resolution) of Collection Showing (With Full Copyrights)
*Invitation to the Media & Press Release
*Allowed one Personal Designer Assistant Backstage
*Inclusion on event website with bio and link to the show's Featured Designer web page
*Attendance to one scheduled model fitting prior to show
*Dressers to assist Designer backstage and during the show
When & Where

New York's Hotel Pennsylvania
401 7th Avenue
Between 33rd and 32nd Streets
New York, NY 10001


Saturday, September 8, 2018 from 11:30 AM to 11:30 PM (EDT)
Add to my calendar
Organizer
About Us:
PLITZS Fashion Marketing specialize in fashion design, fashion marketing, fashion training, fashion production, commercialization and event marketing, with the aim to create a close collaboration between our clients and the fashion world. We'll work hand-in-hand with Emerging Designers prior to the PLITZS New York City Fashion Week to ensure we have a full understanding of the fashion design brand you need to launch; and then provide you with the platform and production team that will help bring your emerging fashion design brand to life with a memorable showing. You've got the emerging fashion brand's new collection, and now you need to launch it in a way that's going to make a lasting impression on your clients, public, media/press and prospects - and most importantly, make them want to contact you to media cover or buy your product.
PLITZS Fashion Marketing manages every aspect of a fashion event, from artistic design through to casting and technical support, to create an affordable and profesional runway show solution with a tailored edge.
Shared Opportunities are better at PLITZS New York City Fashion Week
Creating an affordable and professional showcase platform
PLITZS Fashion Marketing founded the "PLITZS New York City Fashion Week" in 2004. Working with international and domestic emerging fashion designers - we provide showcasing opportunities, brand exposure and networking.
PLITZS New York City Fashion Week has created an independent network of international and United States domestic Fashion Week show productions not affiliated with any other industry association.
PLITZS Fashion Marketing
Direct Phone: 646.257.4207
Email: Info@Plitzs.com
Web: www.Plitzs.com
Instagram: http://www.instagram.com/plitzsfashionmarketing  
Facebook: http://www.facebook.com/PLITZS
Twitter: http://twitter.com/#!/plitzsfashionpr
<A STYLE="color: #1155cc; font-family: arial, sans-serif; font-size: small;" HREF="http://www.plitzs.com/nycfashionweek" TARGET="_blank" DATA-SAFEREDIRECTURL="https://www.google.com/url?hl=en&q=http://www.Plitzs.com/nycfashionweek&source=gmail&ust=1507382420365000&usg=AFQjCNGy28LYwUawYZ_8RZAeECag32N5Rg" REL="noreferrer noopener noopener noopener noopener noopener noreferrer noopener nofollow noopener noreferrer nofollow noreferrer noopener noopener noopener noopener noopener noreferrer noopener nofollow noopener noreferrer nofollow noreferrer noopener noopener noopener noopener noopener noreferrer noopener nofollow noopener noreferrer nofollow noreferrer noopener noopener noopener noopener noopener noreferrer noopener nofollow noopener noreferrer nofollow noreferrer noopener noopener noopener noopener noopener noreferrer noopener nofollow noopener noreferrer nofollow noreferrer noopener noopener noopener noopener noopener noreferrer noopener nofollow noopener noreferrer nofollow noreferrer noopener noopener noopener noopener noopener noreferrer noopener nofollow noopener noreferrer nofollow noreferrer noopener noopener noopener noopener noopener noreferrer noopener nofollow noopener noreferrer nofollow noreferrer noopener noopener noopener noopener noopener noreferrer noopener nofollow noopener noreferrer nofollow noreferrer noopener noopener noopener noopener noopener noreferrer noopener nofollow noopener noreferrer nofollow noreferrer noopener noopener noopener noopener noopener noreferrer noopener nofollow noopener noreferrer nofollow noreferrer noopener noopener noopener noopener noopener noreferrer noopener nofollow noopener noreferrer nofollow noreferrer noopener noopener noopener noopener noopener noreferrer noopener nofollow noopener noreferrer nofollow noreferrer noopener noopener noopener noopener noopener noreferrer noopener nofollow noopener noreferrer nofollow noreferrer noopener noopener noopener noopener noopener noreferrer noopener nofollow noopener noreferrer nofollow noreferrer noopener noopener noopener noopener noopener noreferrer noopener nofollow noopener noreferrer nofollow noreferrer noopener noopener noopener noopener noopener noreferrer noopener nofollow noopener noreferrer nofollow noreferrer noopener noopener noopener noopener noopener noreferrer noopener nofollow noopener noreferrer nofollow noreferrer noopener noopener noopener noopener noopener noreferrer noopener nofollow noopener noreferrer nofollow noreferrer noopener noopener noopener noopener noopener noreferrer noopener nofollow noopener noreferrer nofollow noreferrer noopener noopener noopener noopener noopener noreferrer noopener nofollow noopener noreferrer nofollow noreferrer noopener noopener noopener noopener noopener noreferrer noopener nofollow noopener noreferrer nofollow noreferrer noopener noopener noopener noopener noopener noreferrer noopener nofollow noopener noreferrer nofollow noreferrer noopener noopener noopener noopener noopener noreferrer noopener nofollow noopener noreferrer nofollow noreferrer noopener noopener noopener noopener noopener noreferrer noopener nofollow noopener noreferrer nofollow noreferrer noopener noopener noopener noopener noopener noreferrer noopener nofollow noopener noreferrer nofollow noreferrer noopener noopener noopener noopener noopener noreferrer noopener nofollow noopener noreferrer nofollow noreferrer noopener noopener noopener noopener noopener noreferrer noopener nofollow noopener noreferrer nofollow noreferrer noopener noopener noopener noopener noopener noreferrer noopener nofollow noopener noreferrer nofollow noreferrer noopener noopener noopener noopener noopener noreferrer noopener nofollow noopener noreferrer nofollow noreferrer noopener noopener noopener noopener noopener noreferrer noopener nofollow noopener noreferrer nofollow noreferrer noopener noopener noopener noopener noopener noreferrer noopener nofollow noopener noreferrer nofollow noreferrer noopener noopener noopener noopener noopener noreferrer noopener nofollow noopener noreferrer nofollow noreferrer noopener noopener noopener noopener noopener noreferrer noopener nofollow noopener noreferrer nofollow noreferrer noopener noopener noopener noopener noopener noreferrer noopener nofollow noopener noreferrer nofollow noreferrer noopener noopener noopener noopener noopener noreferrer noopener nofollow noopener noreferrer nofollow noreferrer noopener noopener noopener noopener noopener noreferrer noopener nofollow noopener noreferrer nofollow noreferrer noopener noopener noopener noopener noopener noreferrer noopener nofollow noopener noreferrer nofollow noreferrer noopener noopener noopener noopener noopener noreferrer noopener nofollow noopener noreferrer nofollow noreferrer noopener noopener noopener noopener noopener noreferrer noopener nofollow noopener noreferrer nofollow noreferrer noopener noopener noopener noopener noopener noreferrer noopener nofollow noopener noreferrer nofollow noreferrer noopener noopener noopener noopener noopener noreferrer noopener nofollow noopener noreferrer nofollow noreferrer noopener noopener noopener noopener noopener noreferrer noopener nofollow noopener noreferrer nofollow noreferrer noopener noopener noopener noopener noopener noreferrer noopener nofollow noopener noreferrer nofollow noreferrer noopener noopener noopener noopener noopener noreferrer noopener nofollow noopener noreferrer nofollow noreferrer noopener noopener noopener noopener noopener noreferrer noopener nofollow noopener noreferrer nofollow noreferrer noopener noopener noopener noopener noopener noreferrer noopener nofollow noopener noreferrer nofollow noreferrer noopener noopener noopener noopener noopener noreferrer noopener nofollow noopener noreferrer nofollow noreferrer noopener noopener noopener noopener noopener noreferrer noopener nofollow noopener noreferrer nofollow noreferrer noopener noopener noopener noopener nofollow nofollow nofollow nofollow nofollow nofollow nofollow nofollow nofollow nofollow nofollow nofollow nofollow nofollow nofollow nofollow nofollow nofollow nofollow nofollow nofollow nofollow nofollow nofollow nofollow nofollow nofollow nofollow nofollow nofollow nofollow nofollow nofollow nofollow nofollow nofollow nofollow nofollow nofollow nofollow nofollow nofollow nofollow nofollow nofollow nofollow nofollow nofollow nofollow nofollow nofollow noopener noreferrer nofollow nofollow nofollow nofollow nofollow nofollow nofollow nofollow nofollow nofollow nofollow nofollow nofollow nofollow nofollow nofollow nofollow nofollow nofollow nofollow nofollow nofollow nofollow nofollow nofollow nofollow nofollow nofollow nofollow nofollow nofollow nofollow nofollow nofollow nofollow nofollow nofollow nofollow nofollow nofollow nofollow nofollow nofollow nofollow nofollow nofollow nofollow nofollow nofollow nofollow nofollow nofollow nofollow nofollow nofollow nofollow nofollow nofollow nofollow nofollow nofollow nofollow nofollow nofollow nofollow nofollow nofollow nofollow nofollow nofollow nofollow nofollow nofollow nofollow nofollow nofollow nofollow nofollow nofollow nofollow nofollow nofollow nofollow nofollow nofollow nofollow nofollow nofollow nofollow nofollow nofollow nofollow nofollow nofollow nofollow nofollow nofollow nofollow nofollow nofollow nofollow nofollow nofollow nofollow nofollow nofollow nofollow nofollow nofollow nofollow nofollow nofollow nofollow nofollow nofollow nofollow nofollow nofollow nofollow nofollow nofollow nofollow nofollow nofollow nofollow nofollow nofollow nofollow nofollow nofollow nofollow nofollow nofollow nofollow nofollow nofollow nofollow nofollow nofollow nofollow nofollow nofollow nofollow nofollow nofollow nofollow nofollow nofollow nofollow nofollow nofollow nofollow noreferrer nofollow noreferrer nofollow noreferrer nofollow nofollow noopener noreferrer nofollow noreferrer nofollow noreferrer nofollow noreferrer nofollow noreferrer nofollow nofollow noopener noreferrer nofollow noreferrer nofollow noreferrer nofollow noreferrer nofollow noreferrer nofollow nofollow noopener noreferrer nofollow noreferrer nofollow noreferrer nofollow noreferrer nofol