Description
MALE MODEL - OPEN MODEL CALL AUDITION FOR FASHION WEEK IN NY
MALE 16 TO 35 YEARS OLD
Models – Amateur or Professional, looking to break into the glamorous world of modeling this is the chance of a lifetime!
View Our Youtube Channel for PNYCFW Show Videos, Promotional Video Commercials & Designer Interviews:
www.youtube.com/user/eventlinks
Show Website: www.Plitzs.com/nycfashionweek
Company Website: www.Plitzs.com
Instagram: www.instagram.com/plitzsfashionmarketing
Facebook: www.facebook.com/PLITZS
JUST APPEAR IN PERSON TO THE OPEN MODEL CALL
At CHELSEA STUDIOS
151 West 26 Street
Between 7th Avenue & 6th Avenue
6th Floor
NEW YOR CITY
AUDITION ATTIRE:
MALE - Wear Fitted Swimwear or Fitted Boxer Brief under Fitted Skinny Blue Jeans and Fitted Plain White T-Shirt Top with Dress Shoe

Male Models must be between the ages of 16 to 35 years old and height 6 Feet to 6'3 and must be in shape.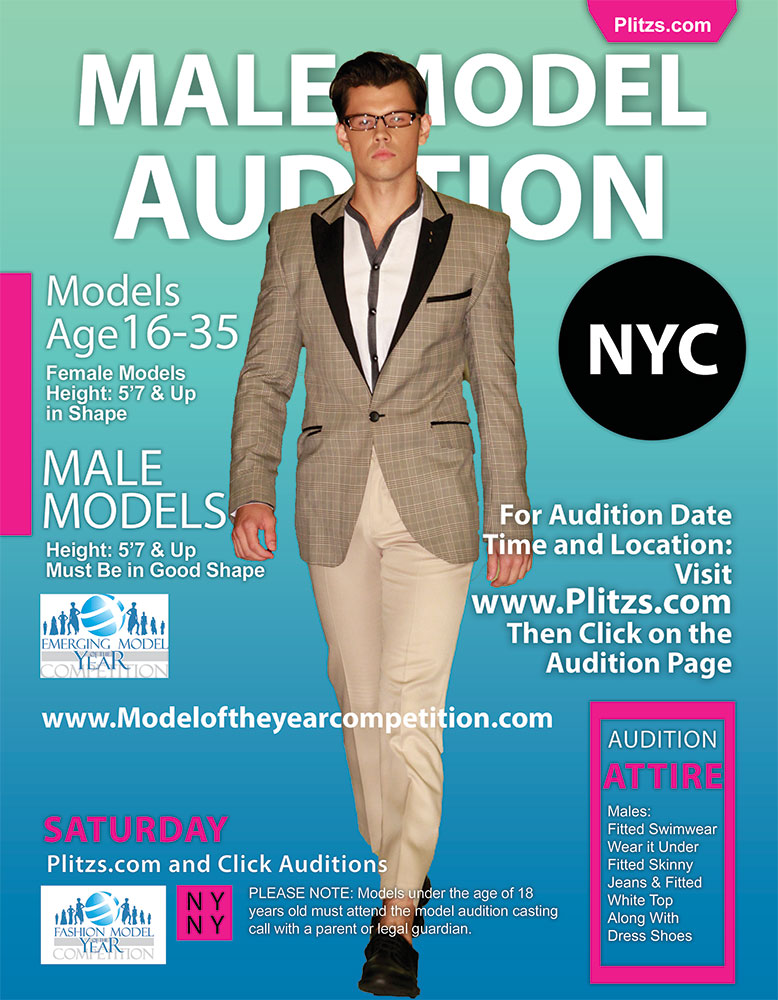 Date and Time
Location
CHELSEA STUDIOS
151 West 26 street on the 6th Floor
Between 6th Ave. & 7th Ave.
New York, NY 10018