Fashion Vs Cancer - DOC IT Foundations' 6th Annual Fashion Show
Location
Vignette Gardens
12301 Southwest 56th Street
Miami, FL 33175
Description
Don't miss DOC IT Foundation's 6th Annual "Fashion Vs Cancer" Fashion Show & Silent Auction!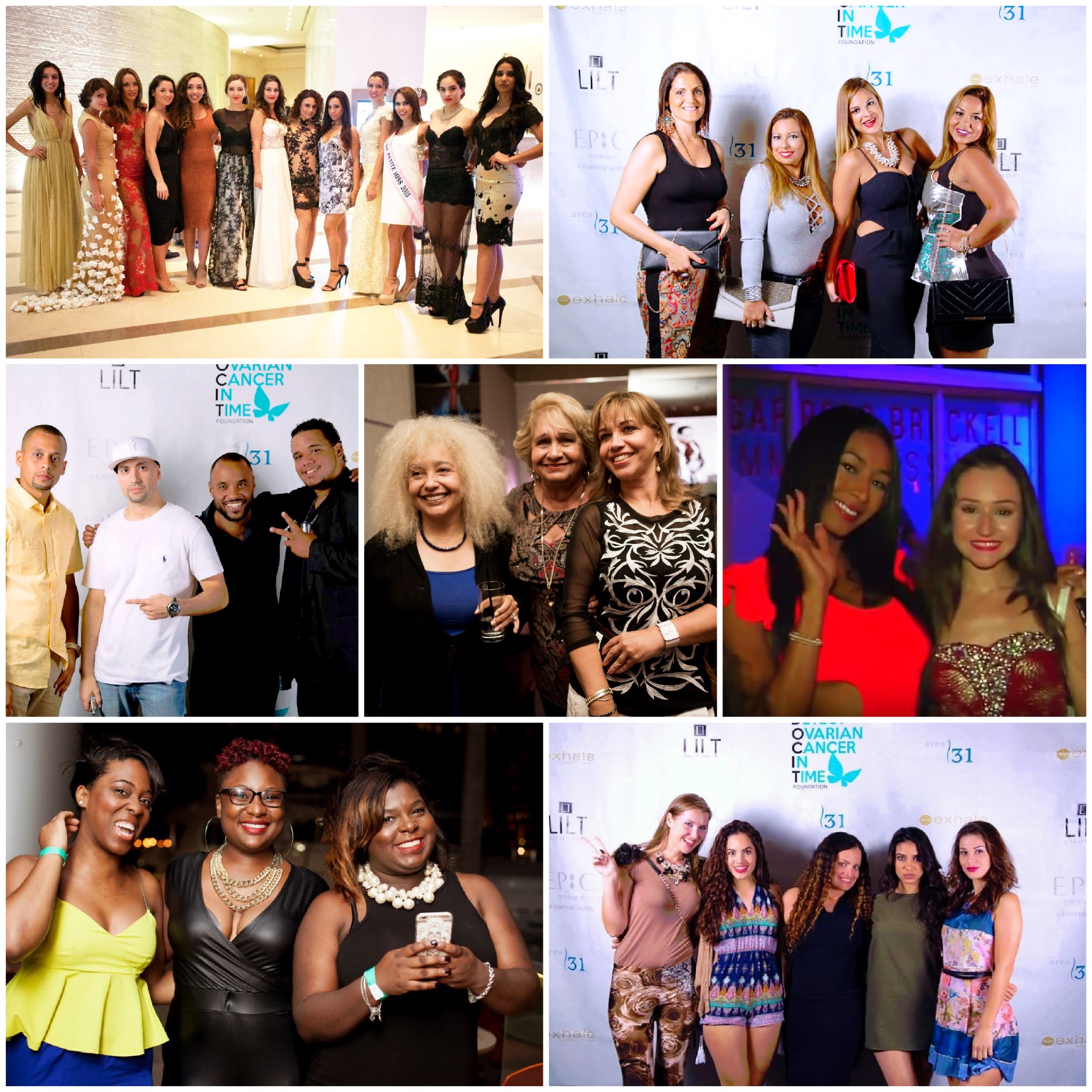 Join us for a very special night of fabulous fashion & philanthropy!!! Friday Nov. 18 we will gather together for #FashionVsCancer and we could not be more excited! If you have not had a chance to RSVP yet we encourage you to do so, there are various ticket options and a limited amount of free tickets. If you joined us last year over at LILT Lounge inside the EPIC Hotel, let's just say...this year will be even BETTER!!!


Friday Nov. 18, 2016 / 7pm - 10pm
At Vignette Gardens - 12301 SW 56th St, Miami, FL 33175

Event Schedule:
7pm // Opening Reception, Mingling & Raffles
7:15pm // Keynote Speakers: Ovarian Cancer Survivor - Lisa Russo AND Fashion Icon & Breast Cancer Survivor Angeles Almuna Weil
7:45pm // Fashion Show - Featuring Lucia Craciun/Fashion Risks
8pm // Raffles + Entertainment
8:15pm // Bella Fashion Designs + Miss & Teen Florida US Nation Pageant presentation, Judging & Crowning.
10pm // After Party in the Garden with DJ Danny
*Silent Auction will be open throughout the night.
The event will include music, food & signature drinks.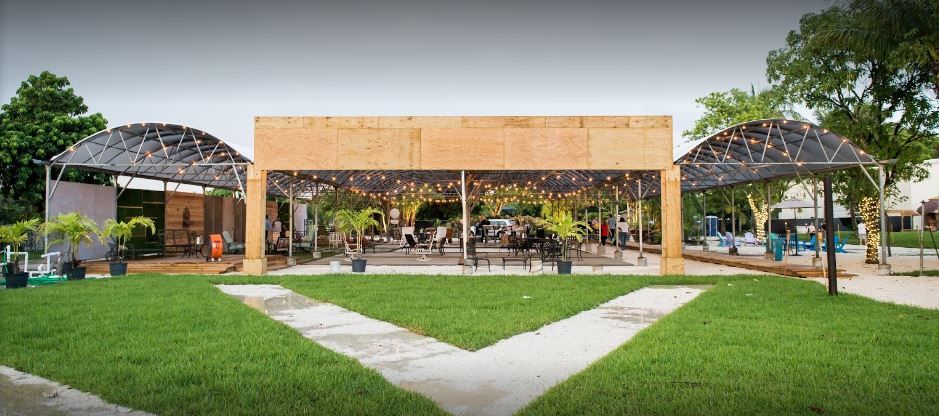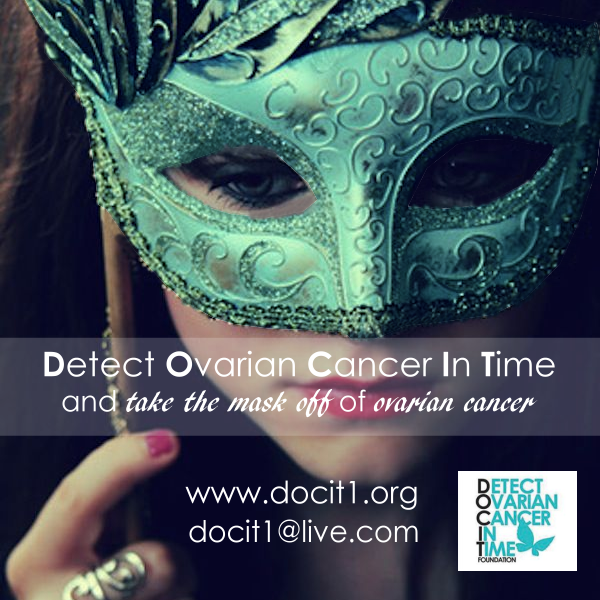 DOC IT (Detect Ovarian Cancer In Time) Foundation is a registered 501 (c)3 non-profit organization based in South Florida dedicated to educating women about ovarian cancer, pampering cancer warriors and raising funds for ovarian cancer research. Every year we host this Amazing Fashion Show & Silent Auction in honor of DOC IT co-founder Martha Casado who passed away from Ovarian Cancer in November of 2008. Her last wish was for the community to get together and support ovarian cancer research that will eventually help ALL women #DOCIT (Detect Ovarian Cancer In Time).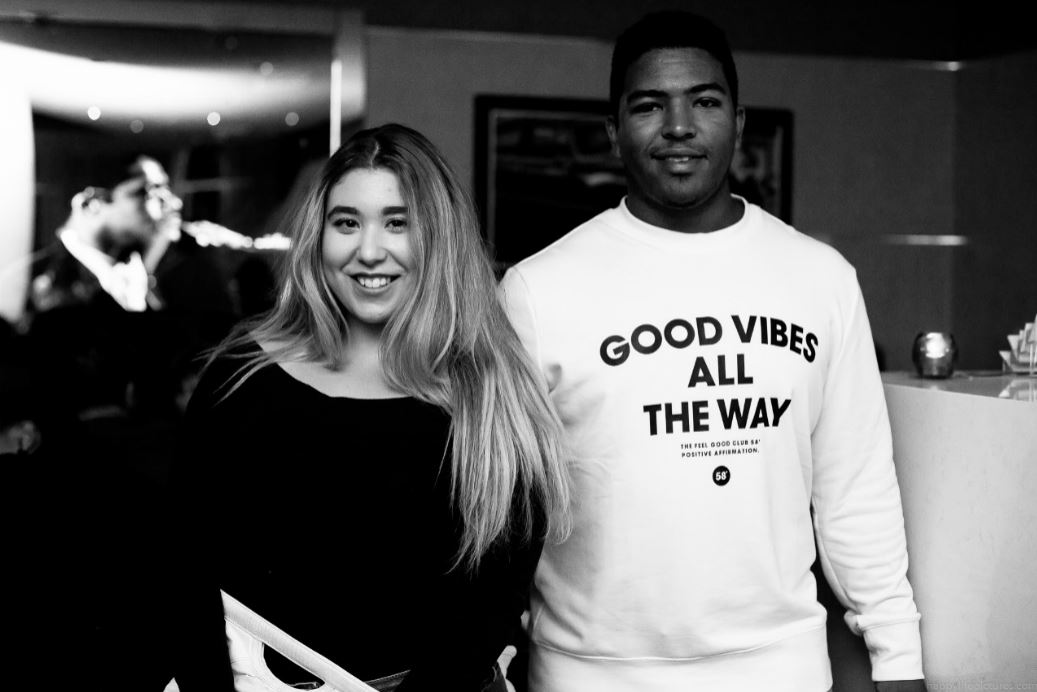 Photos provided by Happy Life Pictures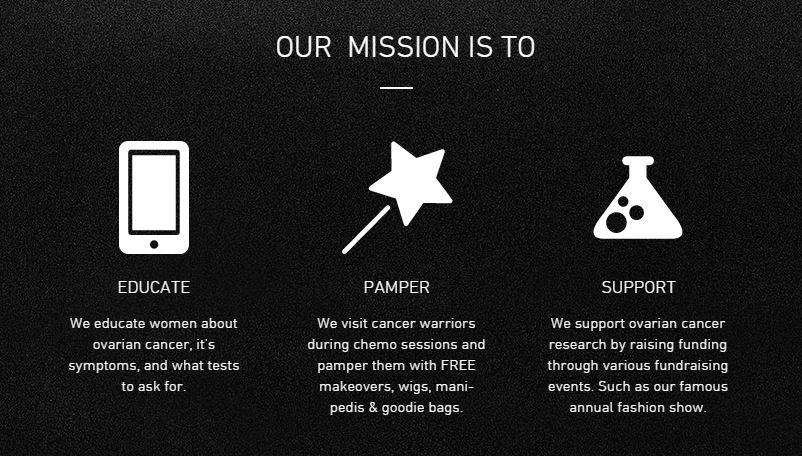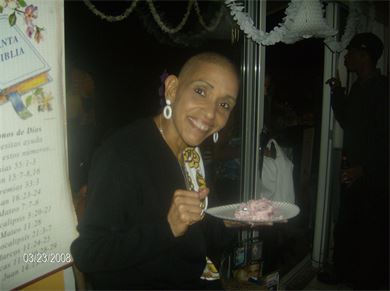 Martha Casado
07/29/57 - 11/04/08
A message from Susie Casado, co-founder of DOC IT Foundation.
"This event is in honor & memory of my sister Martha Casado, co-founder of DOC IT Foundation. We founded DOC IT in 2006, one year after she was diagnosed with stage 4 ovarian cancer. Her mission was to reach as many women as possible and warn them about this fatal disease that would claim her own life three years later. I humbly ask you to please join us, let's work together and spread the word, so that no one else has to feel the sorrow and emptiness our family feels today and I am sure we will feel for the rest of our life. My sister was the life of the party so we try to make celebratory events in honor of her vibrant spirit. But I will not rest until we make her dying wish come true, to give ALL women a fighting chance and opportunity to Detect Ovarian Cancer In Time."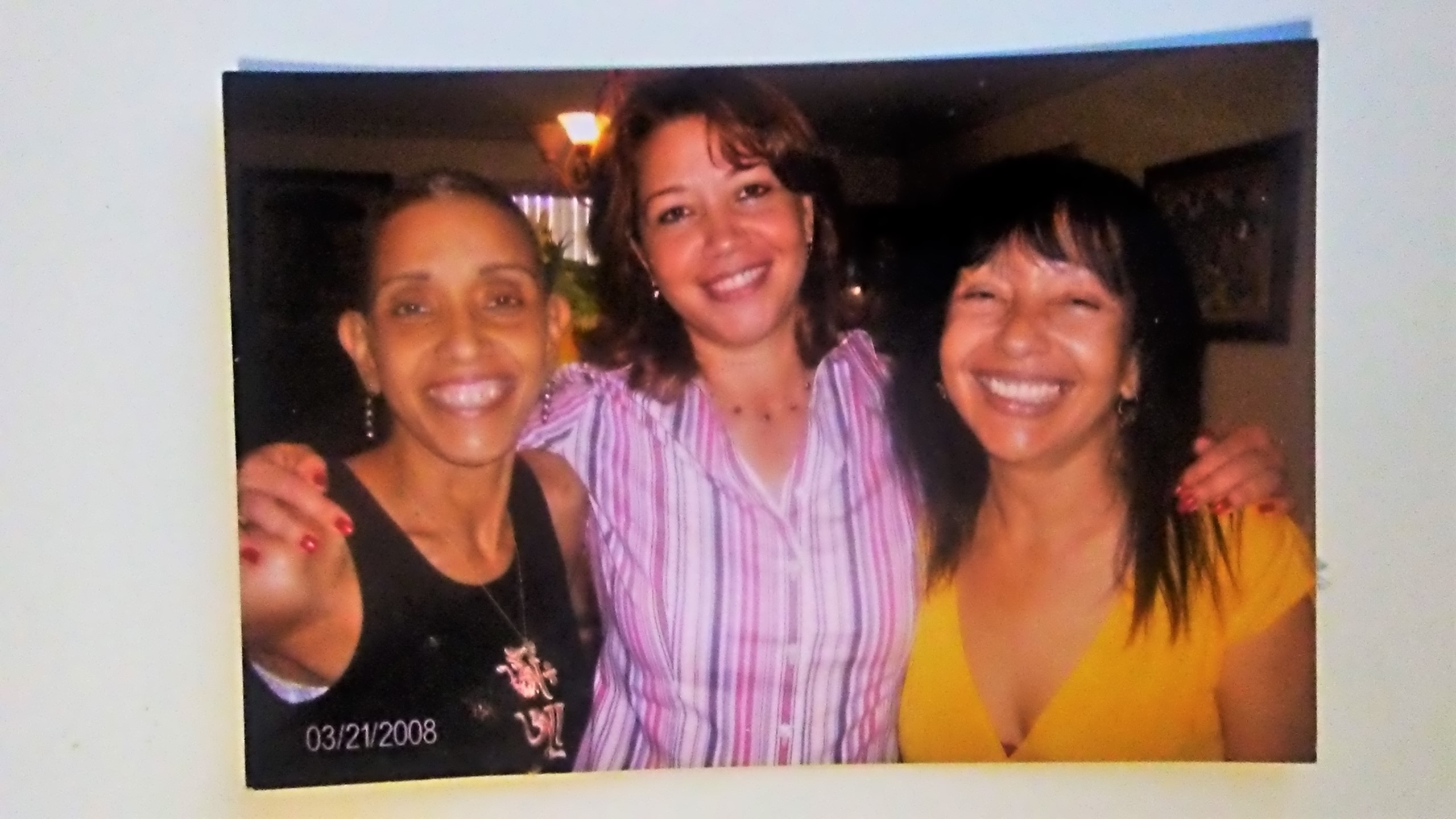 Martha's Story:
We know that for Breast Cancer we must perform self-checks and we have the option of getting a mammogram for further testing and so in the same way, Martha would routinely visit her gynecologist for what she was told was a persistent Urinary Tract Infection. As we now know, it was not a UTI, it was a symptom that the ovarian cancer was silently spreading throughout her body.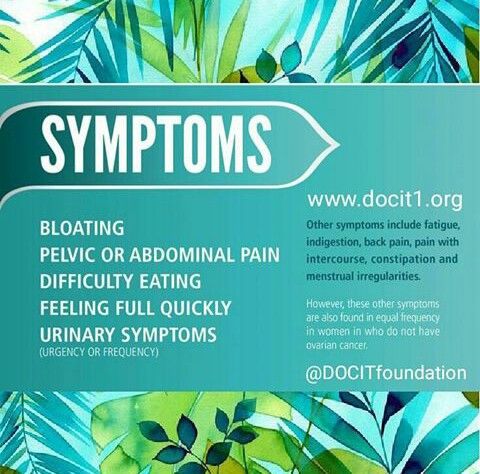 Martha had various symptoms which began three months prior to being diagnosed; fatigue, abdominal swelling, constipation & bleeding during sexual intercourse. She was admitted into 3 different hospitals before anyone thought of checking her for cancer and a CT scan determined she had a tumor. When she went in for surgery, doctors found an 8 pound mass that had metastasized into her abdominal wall, liver and kidneys. That is when Martha learned that all those visits to her gynecologist could have never stopped this from happening because with ovarian cancer, symptoms do not arise until the later stages such as stage3 or stage4 which represents that the cancer has begun to spread throughout the body, and even then they are so vague that they appear as seemingly harmless symptoms making it hard for doctors to piece them together.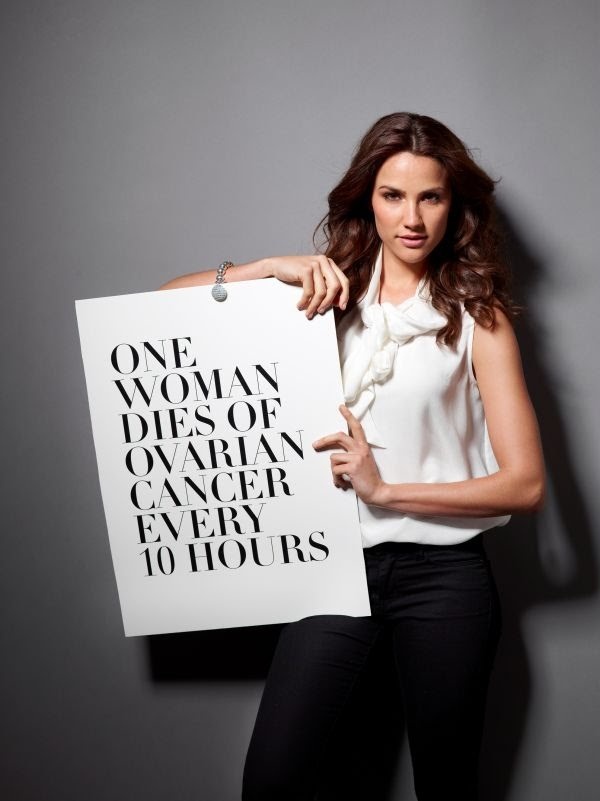 To make matters worse there is no specific test to detect ovarian cancer at this time, if one had existed, Martha and thousands of other women would have had a fighting chance and would still be alive. Early detection marks the difference between life and death because once diagnosed in advanced stages women only have a 5-year chance of survival of 44% but with early diagnosis before it has spread beyond the ovaries more than 90% of women live beyond 5 years. At this time, only 19% of women are diagnosed early and this is the reason that our foundation is called DOC IT (Detect Ovarian Cancer In Time) Foundation. To learn more visit www.docit1.org
GOOD NEWS in the realm of Ovarian Cancer Research!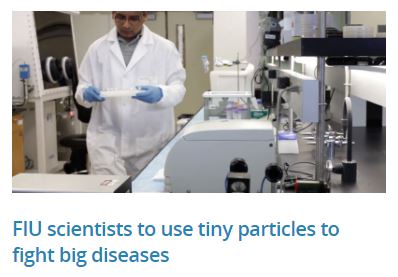 DOC IT Foundation is excited to support FIU's ground-breaking ovarian cancer research which has succeeded in the lab in destroying ONLY cancerous ovarian cells while sparing healthy cells in the rest of the body by using nano-technology, but they need funding to get this treatment approved for clinical trials. The BEST news is that after this treatment is approved and used in clinical trials against ovarian cancer, FIU will begin testing it against other forms of Cancer! This is great news for ALL of us because our team has friends currently battling Breast Cancer, a niece whom is a childhood kidney cancer survivor and my own sister Rosa is a colon cancer survivor, and so since we have witnessed and experienced emotional pain by different forms of cancer we have high hopes for this specific life-saving treatment. This event will not only benefit DOC IT Foundation, but all women currently battling ovarian cancer and other forms of cancers that are hard to fight. DOC IT's mission is to help FIU save lives but we need YOUR help in order to accomplish this mission.
CLICK HERE to learn more about this research!