Location
121 2nd Street, 3rd Floor
San Francisco, 94105
Description
YOU MAY PURCHASE TICKETS
AT THE DOOR FOR $10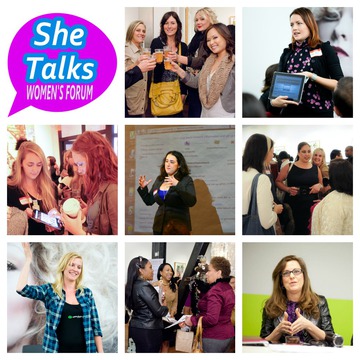 FTW13: SHE TALKS FORUM Launch
SHE TALKS is a workshop and event series for women entrepreneurs. Empowering women to become successful community and business leaders. The mission is to enrich women's capabilities both in their personal and professional lives and to create a platform where they can share their experiences about their successes and triumphs to inspire others. Join: http://www.meetup.com/shetalks/
6:00pm: Door Opens/ Guests Arrive

6:15 pm: Product Presentation by Epiphany Eyewear with Vanessa Schott
6:30 pm: Design Thinking Exercise: (Let's build the perfect Social Fashion App) led by Layla Sabourian-Tarw from SAP

7:00pm: Panel (See panel list below)

8:00pm: Q&A with panel

8:30pm: Networking

9:00pm End
PRODUCT PRESENTATIONS BY: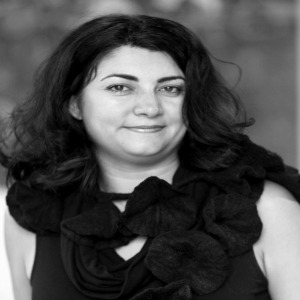 Layla Sabourian-Tarwe is a Sr. Product Marketing Manager at SAP Labs, and founder of First Thursdays Silicon Valley. After stints at LVMH, Yahoo!, and eBay, Layla joined SAP's Apphaus initiative, a group that functions like a startup within the enterprise, focused on launching consumer facing mobile applications. Layla gets a regular dosage of 'Design Thinking' at the Appahus and was instrumental in launching SAP's first consumer mobile app: Recalls Plus. Next week she will launch Care Circles: SAP's first consumer health application and private social network aimed at meeting the needs of family caregivers. Layla is passionate about empowering women all over the world realize their full potentials.
EPIPHANY EYEWEAR
are glasses that are both stylish and high-tech. They are made to integrate perfectly with-in the clean user-friendly ecosystems of mobile and social. Share your most exciting experiences with friends and followers on Facebook and Twitter — made for the social trend-setting high-tech consumer who cares about the integrity of design. Epiphany Eyewear is an all encompassing lifestyle piece offering a product that embodies technological innovation & a cool urban aesthetic all in one.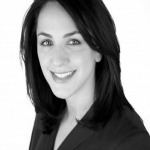 Founder and CEO of Atelier Advisors, a bi-coastal advisory firm providing strategic and financial advisory services to early-stage companies. To date, Atelier Advisors has worked with over 70 companies on various growth initiatives. Lili spent 15 years working in investment management and investment banking prior to launching her own firm, which focuses on providing 'investment banking services to early-stage companies.'
As a designer at Zappos Labs, Alice develops products through experimentation with emerging web technologies. Her focus is on the social domain and the challenge of integrating Zappos commerce with the leading social sites. Prior to Zappos, Alice has over 10 years of experience in designing across international markets for both the web and mobile platform. Outside of her professional life, she is an advocate for women in tech, a Broadway junkie, and according to her Mother, has a "great personality".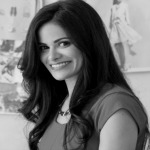 Ellie Williams Ellie is co-founder of Tog + Porter, leading the company's marketing and business development efforts. A former business journalist, Ellie embraced start-ups and entrepreneurship after a few months of delight as one of Tog + Porter's first clients (she knew a good business concept when she saw one). No stranger to the fashion industry (her father is a 35 year veteran), she put down her mic and got in on the action. Ellie's colleagues say she has an uncanny ability to meet everyone, so don't be shy, come say "Hi!"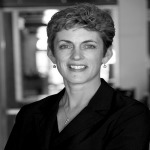 Karen Catlin now focuses on developing powerful women leaders. She draws from her experience as an executive to coach individuals, catalyze women's affinity groups, and deliver inspirational talks. Karen also writes "Use Your Inside Voice," a blog about the intersection of parenting and leadership. n her prior role, Karen was a vice president in the CTO's office at Adobe Systems. While there, she co-founded the "Adobe & Women" initiative, focused on attracting, retaining, and providing career development opportunities for women at Adobe. Karen joined Adobe as part of the 2005 acquisition of Macromedia. While at Macromedia, she held a variety of management positions across engineering, including establishing the program management discipline for the company. Earlier in her career Karen worked for GO Corporation, Hitachi Europe Limited, and Brown University, where she received a B.S. in Computer Science.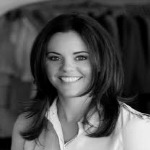 Lorraine Sanders is a journalist, blogger, media consultant and author of Style Bytes, a regular San Francisco Chronicle column covering the intersection of fashion and technology. She is founder of Digital Style Digest and SF Indie Fashion and has written for Fast Company, 7×7, NBC Bay Area, KQED's Spark!, Daily Candy, BUST and many others. She occasionally teaches in the fashion journalism department at Academy of Art University and regularly works with companies to hone their traditional and social media strategies. In 2010, Lorraine was selected as a news entrepreneurship fellow by the University of Southern California Knight Digital Media Center. She is a graduate of Brown University and holds a masters in communications from Stanford University.
VANESSA SCHOTT, Public Relations Director, Vergence Labs and Epiphany Eyewear
Vanessa Schott is responsible for Public Relations, focused on establishing, creating and maintaining relationships for Vergence Labs, including with interested investors, PR professionals, potential developers or corporate partners, and other strategic business relationships. She is a natural born networker with a passion for building a better, brighter world for a better tomorrow. She is currently on two Advisory Boards for the Lifeboat foundation: The Futurists Board, where she advises on the achievable benefits for our future, and the Media & Arts Board, discussing effective ways to interact with the media. Vanessa has worked with companies including Intel, Abzoo and Simple Organic skin care on promotional materials used in corporate web sites and performing product presentations at major industry conferences & trade shows.
DEMOS TABLES:
Who should attend: Female Entrepreneurs, Bloggers, Marketers, Small Business Owners, Techies, Geeks, Fashionistas

To See Fashion Tech Week 2013 Schedule, Visit:

http://fashiontechweek.org/
Digital Style Digest is an online destination devoted to the intersection of fashion and technology. We don't aim to cover every blip on the radar, but instead focus on intriguing news, happenings, products, startups, people and trends drawn from the growing space where fashion, style and technology overlap, something we like to think of as the switched-on style realm. We're neither a business publication dabbling in fashion nor a fashion publication flirting with technology, but a true hybrid created specifically with the digital style space in mind.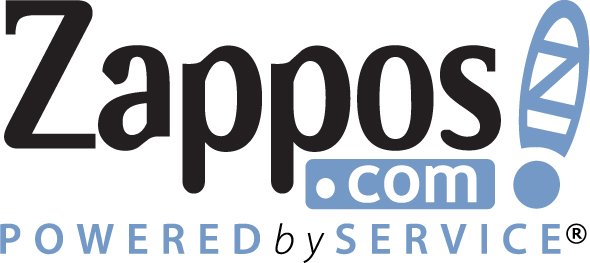 Zappos Labs is the SF-based team that makes sure Zappos continues to dazzle its users, acting as a testing ground to learn what Zappos customers love and want from their shopping experience. The team specializes in experimental e-commerce experiences, social media goodness and strategic partnerships in the Bay Area. Check out our projects live on the Zappos Expo pages. In January 2012, Zappos.com, Inc. was named #11 on the Fortune: 100 Best Companies to Work For List.
Cheat A Little Catering is a full service catering company, serving the Peninsula and the greater San Francisco Bay Area. They specialize in buffet and passed appetizer service, as well as family-style and plated sit-down dining. From a large wedding reception or corporate function with hundreds of guests, to an intimate dinner for two celebrating a special anniversary, we cater to all occasions, including birthdays, graduations, bridal showers, receptions, luncheons, cocktail parties, holidays and corporate events.
SHE TALKS is a workshop and event series for women entrepreneurs. Empowering women to become successful community and business leaders. The mission is to enrich women's capabilities both in their personal and professional lives and to create a platform where they can share their experiences about their successes and triumphs to inspire others. Join: http://www.meetup.com/shetalks/
For innovative ideas, marketing inquiries, media relations, strategic partnerships, product promotions, sponsorship opportunities and booking info. Contact FashionTechPR: Owen Geronimo | email: info@fashiontechpr.com or visit: flavors.me/fashiontechpr | owengeronimo.com