Description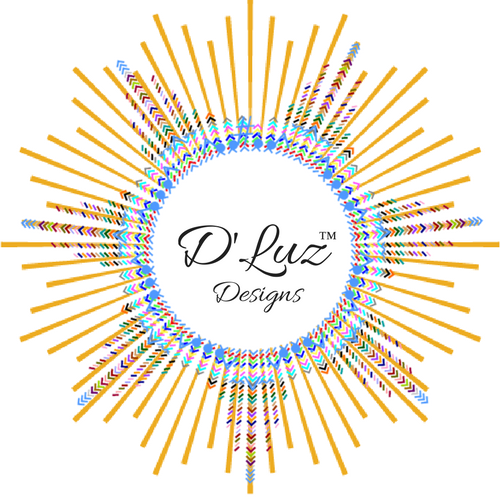 Who are D'Luz Designs:
Founded in Chicago by Maria D. Peralta
Est. 2013
We are passionate about bringing life through color, patterns, textiles, shapes and innovating designs. As a Designer, Maria D. Peralta has worked in the Fashion and Interior Design industry since 1999, where she has seen and experience the beauty of creating life given spaces in home designs. We have transformed not only spaces but also revolutionized the industry for over 10 years through creative and innovative garment design used in dance and theatre. She has innovated garments to have them speak a message that is then projected through the dancer.
Our expression is through textiles, shapes, colors, and form. We believe that in a space there are elements that can change the atmospheres.
Designer Maria D. Peralta is Inviting you to encounter her NEW ENLIGHTENING MODE Designs.
She has innovated the designs to be modern contemporary using ethnic fabrics to enhance this TRIBUTE FASHION SHOW. Why is it a tribute? This year 2017, two of her beloved people in her personal life died. One in Mexico, her grandfather, Ignacio Ruiz, another person here in Chicago Eustolia Peralta. As she always has kept dear to her race of Mexican descent, she has now developed this collection as a tribute to Mexico, focused on these two people dear to her heart.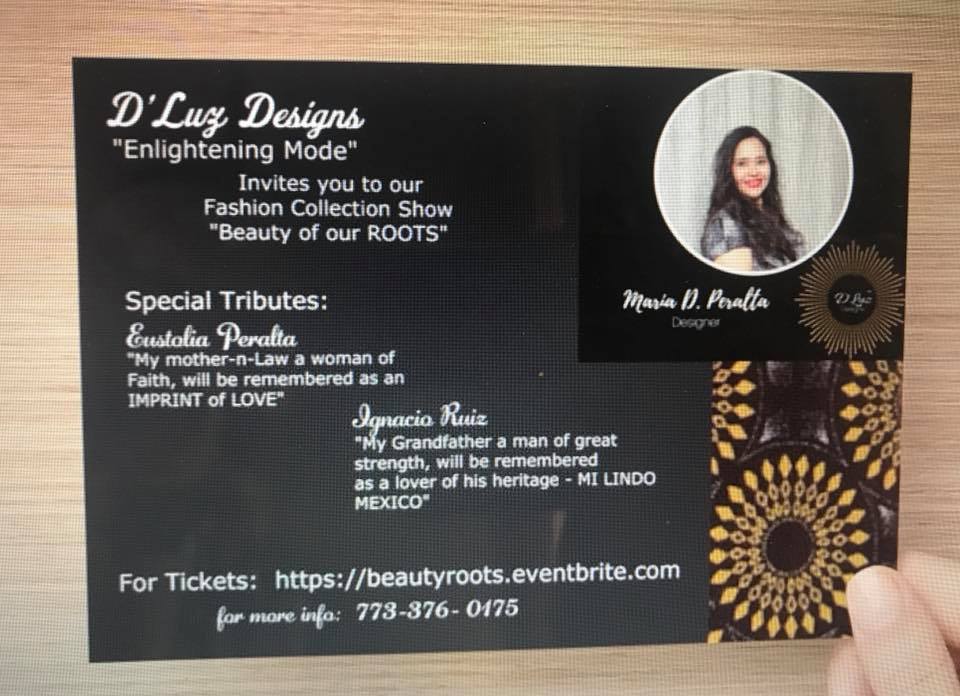 ---
"The World Awaits our Creation"
Maria D. Peralta

"Creativity is my language to the World"
-Maria D. Peralta
---
Collection: Beauty in our ROOTS
10 pieces in total
5 designs for each heritage - African and Mexican
Garments will be onsite - available for sale in 4 different sizes
Introducing a Mens Collection at this Fashion Show.
Doors open at 6:00 p.m. - chairs are not assigned
Tickets are 25.00 each after the SALE price of 19.99 until 1/1/18.
We will include appetizers and refreshments.
Beauty and Fashion Vendors will be onsite to market and sell their products.
---
For Registrations of Vendors and Sponsors go to:
https://www.revivalistsrevolutionco.com/dluz-