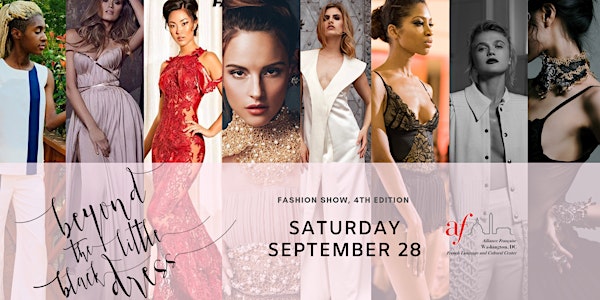 FASHION SHOW: Beyond The Little Black Dress, 4th edition
Location
The Embassy of France
4101 Reservoir Road NW
Washington, DC 20007
Description
The Biennial Fashion Show "Beyond the Little Black Dress", 4th edition, is on Saturday, September 28th at the French Embassy. This year's theme - Innovation Meets Tradition - will feature designers from Russia, Czechia, Australia, the USA, and more! Miss Globe will be modeling.
Help us celebrate our 70th Anniversary, raise awareness of our nonprofit, Alliance Française of Washington D.C. (AFDC), and raise necessary funds to support and strengthen our cultural programs by bringing high-quality events and artists from France & the francophone world to D.C. by attending the most sought-after French event of the Fall in the Nation's Capital.
Never attended "Beyond the Little Black Dress" before? Here is a taste of what you missed:
- First Edition at the Dupont Circle Hotel - Watch the video here.
- Second and Third Edition at the Maison Française - Watch the video here and here.
Program of the Evening:
7:00 PM - VIP Cocktail Reception
7:30 PM - Doors Open for General Admission
8:15 PM - The Show
Following the show, there will be a reception with a cash bar and desserts. You will also have the opportunity to meet the models and designers after the show.
Different Ticket Types Available:
VIP Ticket - $195

Includes:
- Front Row seating
- Access to VIP cocktail hour (featuring hors d'oeuvres from the French Embassy's talented chef and his team!)
- VIP Goodie Bag (with a limited-edition special jewelry gift from our exclusive sponsor Mindy Lam)
- Red carpet strike and repeat picture

General Admission (Second Row) - $95
Includes:
- Second Row seating
- Red carpet strike and repeat picture
Standing Room only - $55
Includes:
- Red carpet strike and repeat picture

All ticket holders will have the opportunity to meet and greet with the designers and models during the cocktail reception after the Fashion Show.
Security and Safety information:
As the Fashion Show will take place at the Embassy of France, you will have to show your government-issued ID (American driver's license, Government issued ID card, Passport, French Carte d'identité) with a name that exactly matches the one on your ticket. You will not be able to access the embassy without a valid form of ID.
No backpacks or large bags will be authorized.
NO SALES AT THE DOOR!
If you have any question, please send an email to Natasha Zavadskaia at executive.assistant@francedc.org
TICKET POLICY: IMPORTANT MESSAGE FROM EVENTBRITE
As of June 25th, 2019 Eventbrite's refund policy has undergone some changes. The Eventbrite fee will no longer be returned to the buyer when a refund request is processed.
The Eventbrite fee will still be refunded when we had to cancel our event, or if the buyer unintentionally purchased duplicate tickets and requests a refund WITHIN 7 DAYS OF PURCHASE.
Some of our honored designers. More to be announced later.
Le Bustiere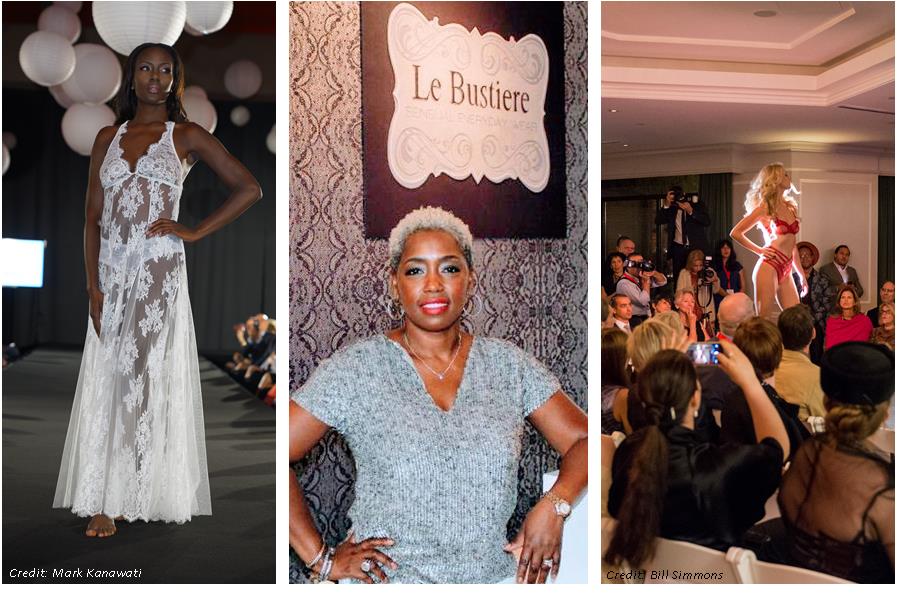 Le Bustiere is a European-inspired lingerie boutique located in the Adams Morgan neighborhood that caters to clients of all shapes and sizes. The boutique offers fashion-forward styles in corsets, bras, lingerie, hosiery, bridal sets, boudoirs, and swimwear. Owner Stephanie Jacek comes from a background in the health care field and she uses this expertise from her former life to help women find the garments that best support their bodies.
Mindy Lam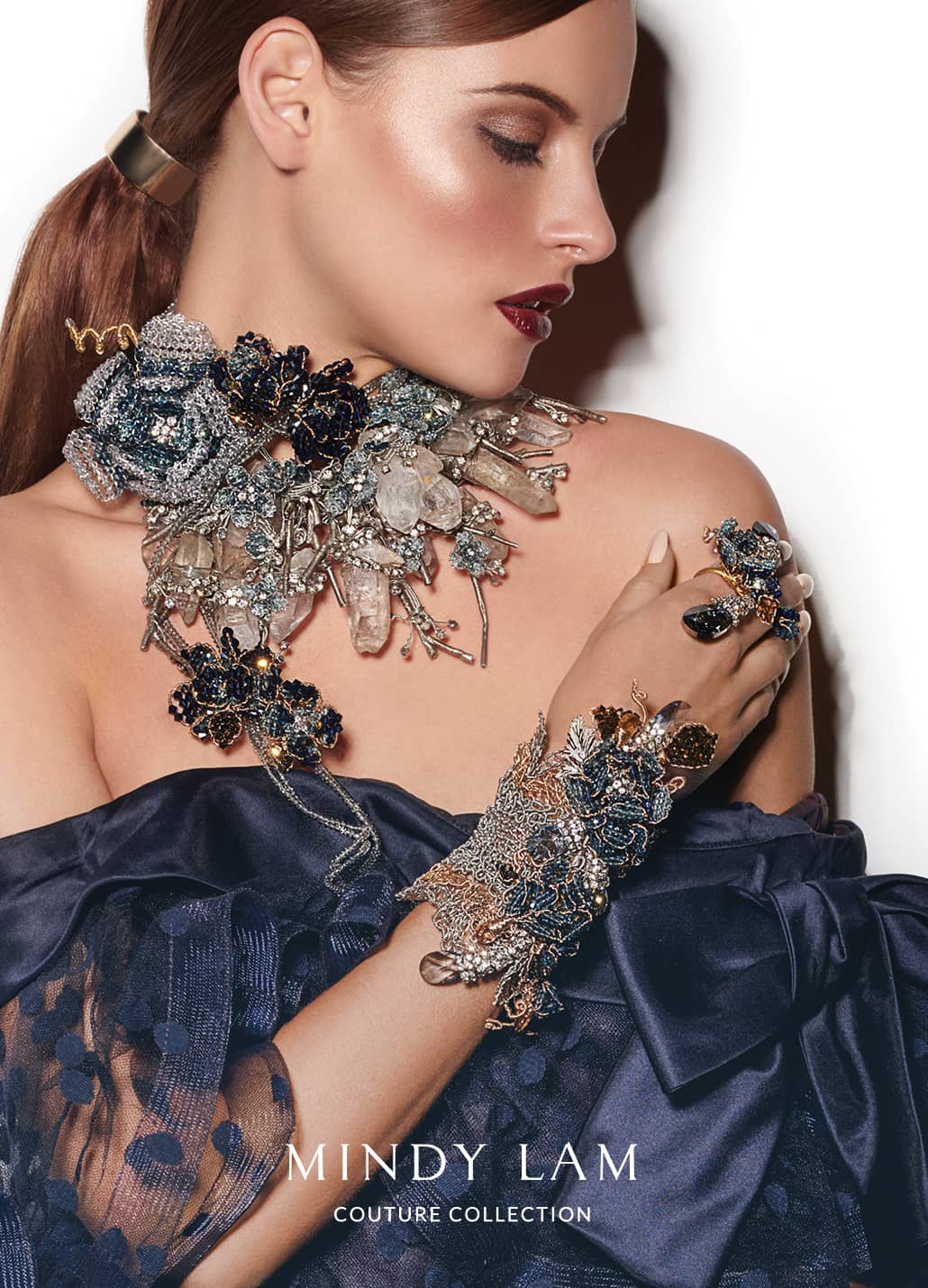 Mindy Lam is a Chinese-American artist and couture jewelry designer who weaves various metals into her signature metal lace with Swarovski crystals, semi-precious stones, and other precious metals. Originally born on a chicken farm in Hong Kong, the glamour and fantasy Mindy creates now is a far cry from her childhood experiences. As a kidney disease survivor and transplant recipient from her beloved daughter, Mindy Lam has now incorporated a philanthropic component to the brand through special collaborations with other designers and organizations to continue to uplift and spread love and hope.
Katya Avdeev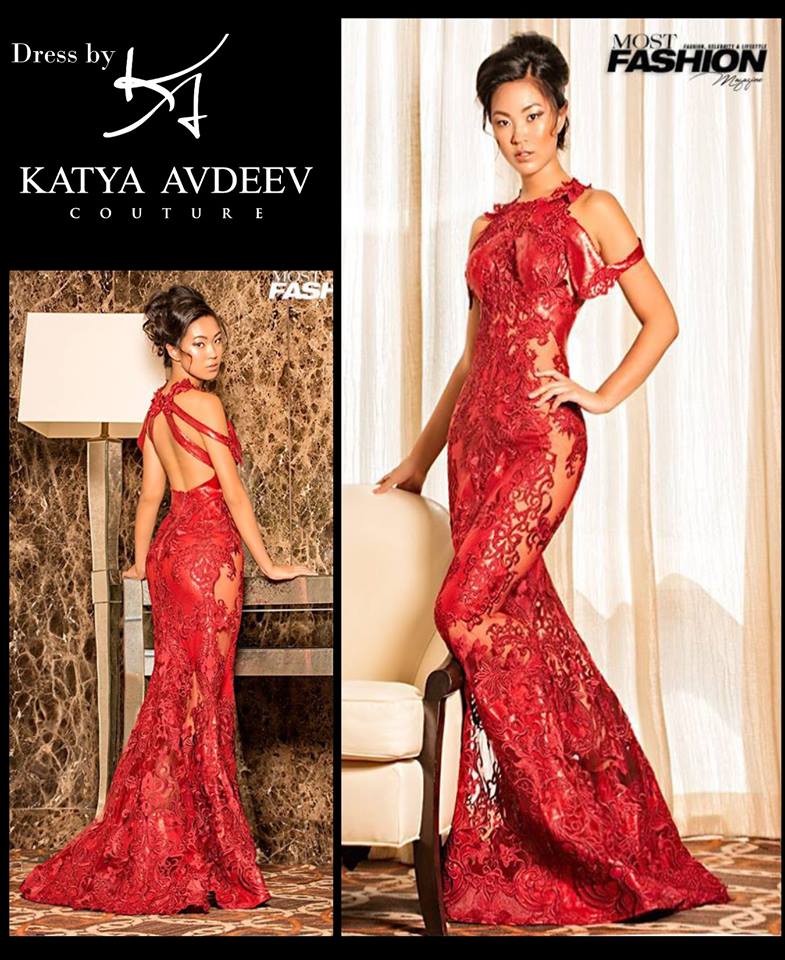 Katya is a wife, mom, fashion designer, owner of her own custom clothing brand, published author, owner and executive producer of her own TV show " Design Your Life with Katya Avdeev", and she is also Mrs. Maryland United States 2017. Some of her clients are Nastya, the wife of Alex Ovechkin from Washington Capitals, Miss Universe 2002 Oksana Fedorova, Mrs. Maryland America and many more. Her clothes are sold in boutiques all over the country and she showed her collections during DC Fashion week, DC Swim Week, New York Fashion week as well as participated in numerous fashion galas and fundraisers.
Iva Pfeiffer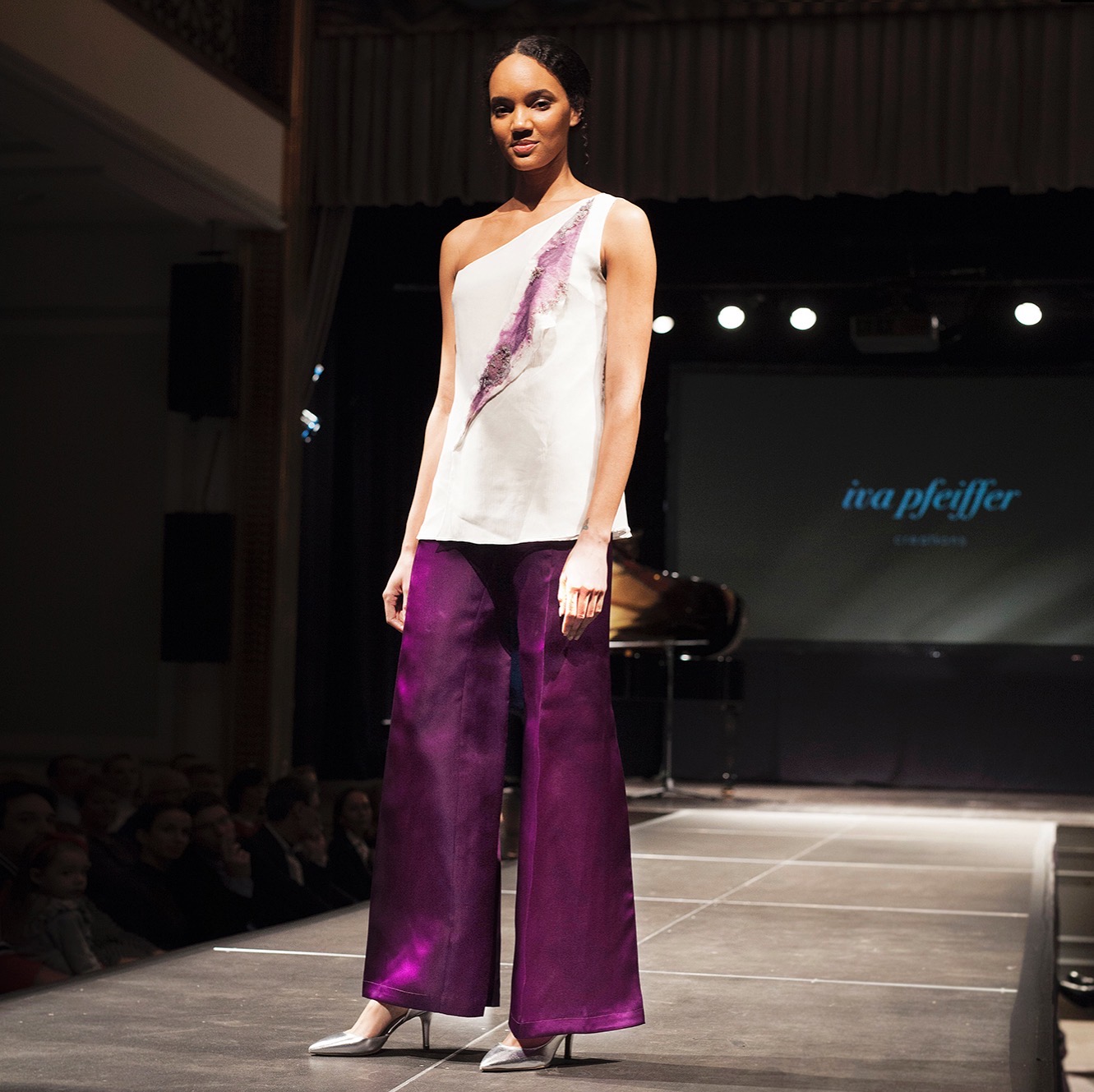 Iva Pfeiffer is an emerging Czech-Australian designer who has developed a strong passion for the artistic side of fashion and costume. As a graduate of Raffles College of Design and Commerce in Sydney Australia, and one of just fifteen designers worldwide chosen to attend a Master Class at the Arts of Fashion Foundation in Paris in 2014, Iva is passionate about exploring new skills. Intensely curious about techniques both ancient and contemporary, Iva has worked, lived, and studied in numerous places and cultures…always exploring how people and art interact, and how art, including fashion, can be a catalyst for personal and cultural change.
Avgousta Theodoulou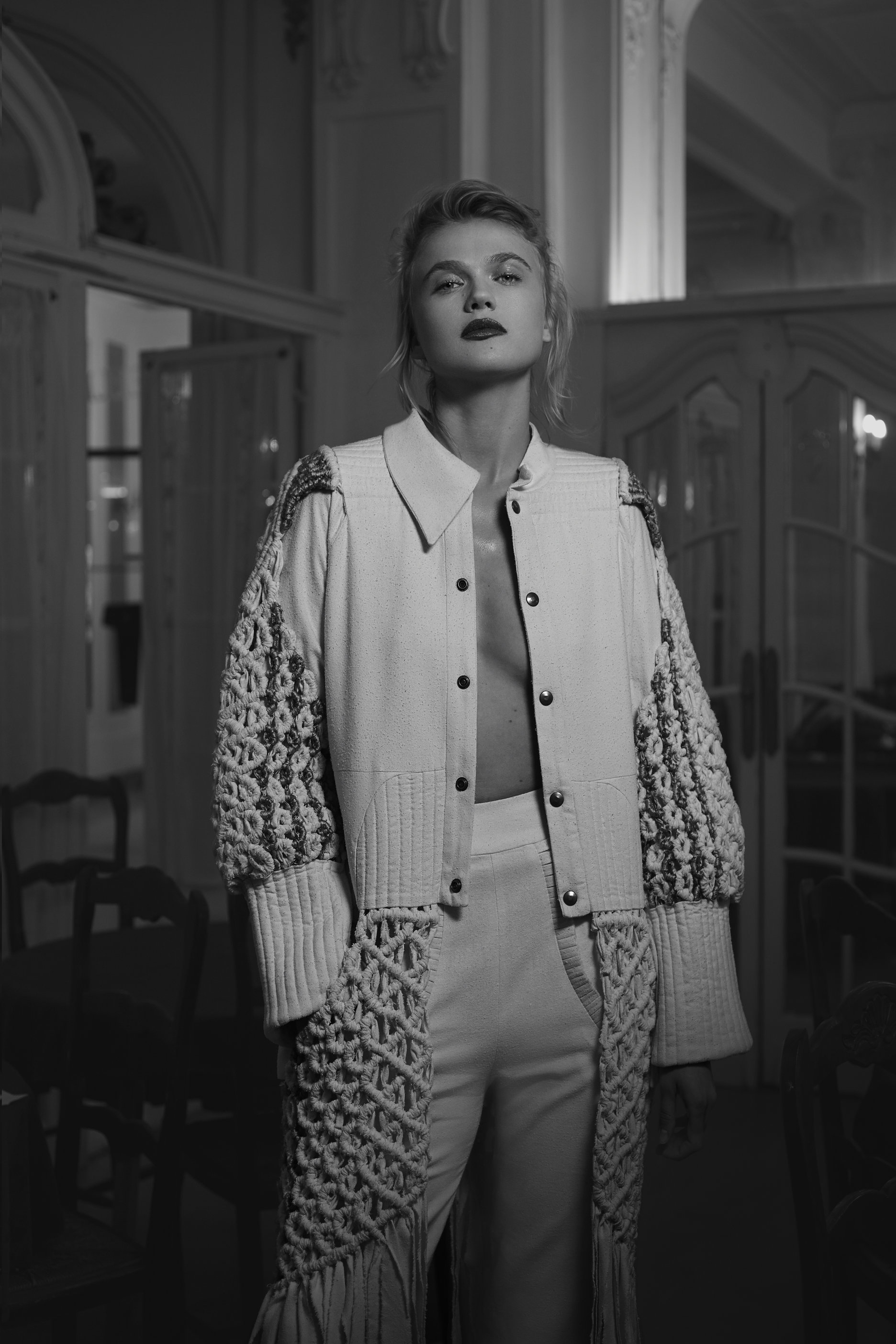 Avgousta Theodoulou is a Cypriot designer born and raised in Cyprus. In 2013 she made a turn in her life and moved to Paris to pursue her fashion dream, and in 2016 got her degree in Fashion Design and Technology from IFA Paris. Her graduation collection was selected to appear in catwalks around the world, Paris, Washington D.C., China, and Greece. In 2017 she won the Best New Designer Award in Athens Xclusive New Designers Awards. Since 2017, Avgousta runs her self-labeled fashion brand based in Paris. Committed to high quality and sustainable fashion that respects the environment and human, the brand uses natural fabrics and materials of fair production.
Isabel Dos Santos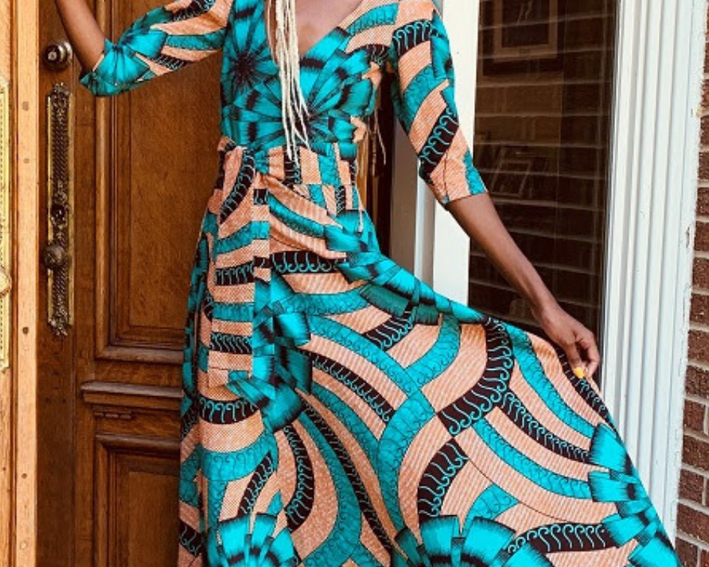 Isabel dos Santos is a former diplomat whose creative family of seamstresses gave her the incentive to follow her inner artist and train in London to become a fully-fledged designer. Mentored by Yemi Osunkoya, Founder and designer for Kosibah, Isabel dos Santos will present a dozen outstanding creations exclusively for the "Beyond the Little Black Dress" Fashion Show. Don't miss a magical event that you will remember forever.
All Proceeds of the show benefit
The Alliance Française de Washingon DC
Thank you very much to these gracious sponsors
without whom this event would not be possible