Fashion Show and Ladies Night Out (Fundraiser)
Description
THE COAST HAS STYLE! Immerse yourself in the latest spring fashions from some of your favorite Half Moon Bay shops, including Saviz Boutique, Crow's Nest, The Posh Moon, and Baciami. 100% of all profits will be donated to Boys & Girls Club of the Coastside. Ticket includes a fun and exciting fashion show, refreshments and raffle prizes. Shop local while doing good!!
SAVIZ DESIGNER BOUTIQUE
Specializing in stylish European and California designer clothing and accessories for women, Saviz Boutique offers everyday wearable clothing as well as high-end designer fashions. Saviz features stylish tops and jackets, casual-chic pants, avant-garde dresses, accessories and scarves, for the savvy modern woman. Designers include Lola, Ivan Grundahl, Xenia, Cigno Nero, Aimee G, Alembika, and more. Saviz offers "clothing that is sophisticated, but with a bit of an edge, for women who want style with comfort, and don't mind standing out."
Contact: Saviz Ka, 604 Main St., Ste. E, Half Moon Bay, CA 94019, (650) 305-5209
savizdesignerboutique@gmail.com www.savizboutique.com Facebook/Instagram @savizdesignerboutique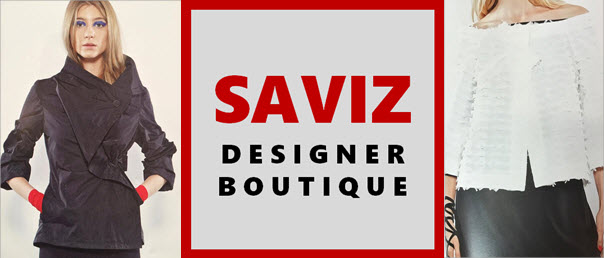 CROW'S NEST
Curating a collection of on-trend and up and coming brands such as Mother, 360 Cashmere, Sundry, and Rails, Crow's Nest showcases California contemporary style. Offering unparalleled customer service, owner Angela Forte has spent her career perfecting the ultimate boutique shopping experience. Whether you stop by during one of the community based events or any other day, the staff will assist you in hand selecting pieces for your special occasion or wardrobe upgrade, while you enjoy a refreshing beverage in the lounge.
Contact: Angela Forte, 406 Main Street, Half Moon Bay, CA 94019, (650) 726-2000, angela@crowsnesthmb.com, Facebook/Instagram @crowsnesthmb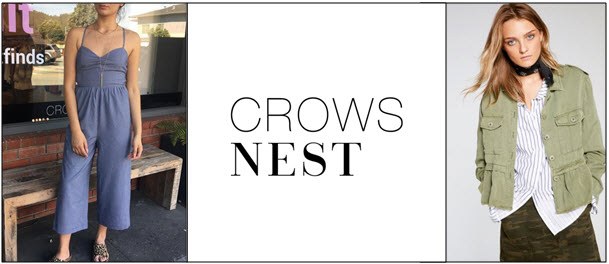 THE POSH MOON
A touch of Paris in Half Moon Bay? Absolutely, with this talented mother-daughter duo, who know how to deliver coastal chic with a French twist! The Posh Moon is an enchanting boutique featuring romantic clothing from France, Italy, and California, including Tempo Paris, Eva Tralala, Magdalena, and Effie's Heart, fashionable hats and shoes, exquisite jewelry, and French and local bath products. Having freshly returned from a buying trip in Paris, we can't wait to see their latest styles!

Contact: Carol Patin-Gipe, 519 Main Street, Half Moon Bay, CA 94019, (650) 726-3821
theposhmoon@yahoo.com, Facebook/Instagram: @theposhmoon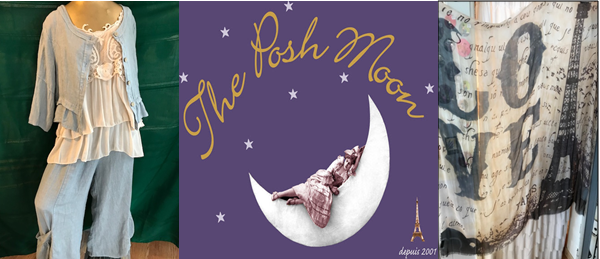 BACIAMI
Open a month, upscale boutique owner Xi Lin designs and imports high quality clothing from China, with a creative edge and distinctive high fashion flair. Baciami's coats, sweaters, dresses, skirts, jeans, tops and tees showcase LA-style glamour with a streetwise edge. The shop is open seven days a week from 10-6 and alterations are complimentary.

Contact: Xi Lin, 604 Main Street, Suite B, Half Moon Bay, CA 94019, (650) 430-2742
baciami.design@gmail.com Instagram: @baciami.design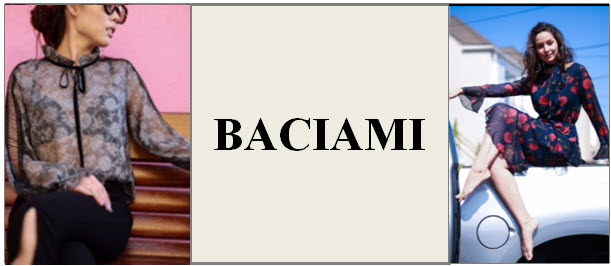 BOYS & GIRLS CLUB OF THE COASTSIDE
Boys & Girls Club of the Coastside is a place kids and teens go for fun, for meeting friends, and for caring adult support. They nurture young people's self-esteem by instilling a sense of belonging, usefulness, influence and competence. The club provides our youth with the knowledge, skills and attributes they need to pursue their dreams and succeed in life, with programs such as Summer Camp, the Teen Center, and Outreach Programs. Activities include:
Character & Leadership Development

Education and Career Development

Health & Life Skills

The Arts

Sports, Fitness & Recreation
Founded in 1994, the non-profit Boys & Girls Club of the Coastside relies on the generous support of individual donors, foundations, and volunteers to support our local youth in reaching their full potential as productive, caring, and responsible citizens.
Thank you for your support of this wonderful cause!