Fashion Revolution Week : Eco Panel + Fashion Exchange
Description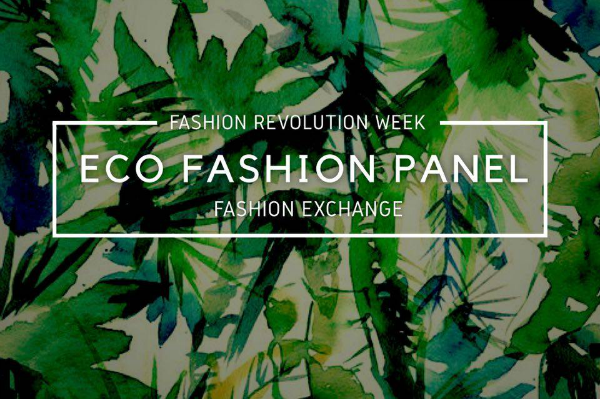 SFFaMAGreen presents : Fashion Revolution Week SF - ECO FASHION Panel + Fashion Exchange
FASHION SHOULD FEEL GOOD. The global fashion industry is opaque, exploitative and environmentally damaging and desperately needs revolutionary change. We love fashion, but we don't want our clothes to come at the cost of people or our planet.


ECO FASHION PANELISTS: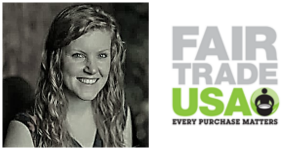 Passionate about identifying innovative and transformative solutions to solve large-scale social challenges, Amy has over seven years of experience developing sustainability strategies and programs for both the private and public sectors. Currently, Amy works as Partnership Development Manager for the Apparel and Home Goods program at Fair Trade USA, where she is responsible for strategy and partnership development in order to achieve the program's growth and impact objectives. She has a B.A. in Economics from UCLA, and a M.A. in Sustainable Development and Corporate Responsibility from EOI, in Madrid, Spain.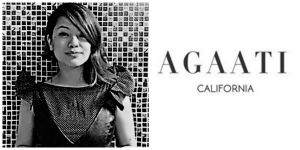 Saloni Shrestha is a women's wear designer with over 7 years of experience specializing in ready-to-wear designs that are narratives of nature, culture and people. She graduated from Parsons, The New School and trained at reputed fashion houses such as Oscar De La Renta, Diane Von Furstenberg, Zac Posen and Naeem Khan. Her first design career began with founding of a bold yet wearable womenswear brand SALONI RATHOR, in Singapore. Prior to design, she had a successful marketing career, leading regional teams in Asia. She also holds an MBA with specialization in Marketing.

Saloni's experience spans across design development and execution, garment construction, textile design and zero waste philosophy design. Most recently, Saloni moved from New York to California and launched AGAATI - a sustainable , contemporary womenswear brand. AGAATI is accessible luxury, bold and expressive clothing line that offers design focussed garments for one-of-a-kind experience. Read all about the brand and its designs on www.agaati.com. Green is the way forward!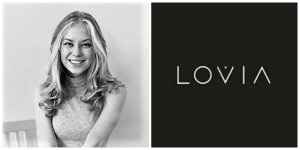 Anna is a sustainable fashion entrepreneur with a background in economics. After founding a secondhand company in Finland she started working for Lovia, a company that makes accessories from high quality leftovers. Lovia uses excess leather from for example furniture and food industry to create luxury bags with a completely transparent supply chain. Anna is now living in San Francisco to build a foundation for Lovia's growth in North America.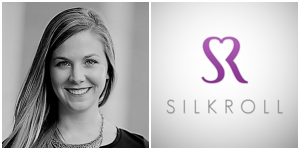 Erin Wold is a social impact entrepreneur. She's passionate about creating innovative businesses that weave into our lifestyles which enable us to be responsible consumers. She is the CoFounder of SilkRoll, a sustainable fashion company. Her organization developed a way for women to recirculate fashion, extend the lifecycle of our garments and divert textile from landfills which is one of the world's largest pollutants. In addition to running SilkRoll, she is a facilitator and coach for personal and professional development workshops. She's from Chicago, IL and recently moved to San Francisco from Fort Lauderdale, FL.
PROGRAMME :
6:00 Networking/ Drop-Off
6:30 - 7:00 Eco Fashion Panel
7:00 - 7:30 Q & A with Panel
7:30 - 9:00 Fashion Exchange
Wine + lite refreshments will be served
$15 At the door

Note: 6 PM = Networking & Fashion Dropoff (When everyone arrives, they will drop off their fashion at the curation station.) When the eco panel is over, everyone will pickup their points earned envelope and browse/shop the fashion selection. Before leaving, they meet us at the checkout station where we adjust the remaining points and load anything leftover to their SilkRoll account.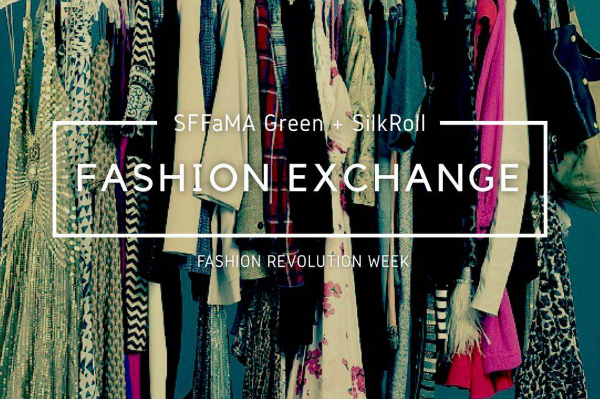 During the EcoPanel, SilkRoll will curate the fashion you bring and assign you points - your points are your trading power during the exchange. Create a SilkRoll account.

You receive swap tickets for fast fashion/low quality items
You receive points for quality items (great condition)
You trade tickets or points for new fashion (depending on quality of the item)
All details will be covered & questions answered before we start the exchange
Left over points will be loaded into you SilkRoll account where you have 1000's of products for you to shop with your points online.
In Partnership with :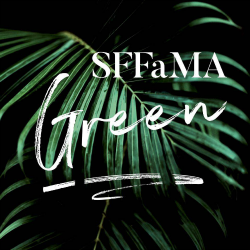 SFFaMA Green Initiative, professional group for eco-concious fashionistas + ecologically-minded consumers + green entrepreneurs & green startups... Our mission is to promote initiatives in fast-fashion education, eco tech, & economic development. Promote awareness in better living through sustainable practices and greener lifestyle choices...Connect with other professionals and innovators in the burgeoning green industry landscape... Focusing in on social responsibility in fashion, design & technology. Join @ | Follow | Like
COMMUNITY PARTNERS:

SilkRoll is the world's first digital exchange for high-end women's fashion. Instead of shopping with cash, women turn quality fashion they don't use into points to enjoy retail therapy without a price tag. This innovative sustainable fashion company uses a unique point system, much like frequent flyer miles. The platform offers a truly curated shopping experience that leverages gamification and data driven style matching. SilkRoll is a fun and seamless way for women to get 8x more value out of their fashion than what any online consignment, resale or rental can offer.

Cloud4Wi offers Volare, the industry's leading services platform for next-gen guest Wi-Fi. With Volare, large retail chains, restaurant chains, transportation hubs and shopping centers build their brands by leveraging their existing Wi-Fi networks to provide superior on-site mobile experiences, while gaining valuable customer insights. Volare's open, cloud-based platform is distributed through channel partners and connects more than 55 million mobile users across 15,000 locations in more than 80 countries. Customers include Armani, Burger King, Bulgari, Clarks Shoes, Olive Garden, Prada, and Telecom Italia. The company is based in San Francisco and has offices in London, Paris, Milan, Pisa and Manila.