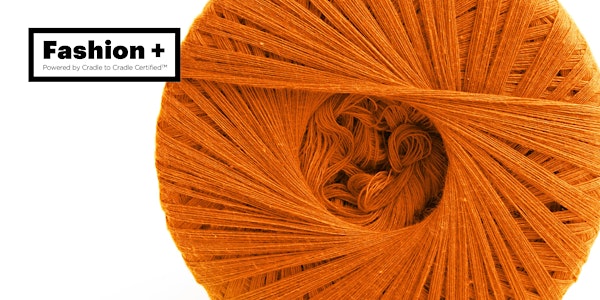 Fashion Positive: Circular Fashion Learning Day
By Cradle to Cradle Products Innovation Institute
Date and time
Tuesday, March 7, 2017 · 9:30am - 6pm EST
Location
Parsons School of Design Starr Foundation Hall, University Center 63 Fifth Avenue New York, NY 10011
Refund Policy
Contact the organizer to request a refund.
Description
The Fashion Positive Circular Fashion Learning Day is a learning and networking-focused day with lectures, discussion and facilitated group work covering the Cradle to Cradle Certified™ approach to circular fashion with focus on circular materials and design for circularity. The day is geared toward students and fashion professionals. Lunch is provided.
Fashion Positive is a sector industry initiative of the Cradle to Cradle Product Innovation Institute. We provide thought leadership on circular fashion and scale access to circular materials for the fashion industry.
PROGRAM (PDF available here)
Registration 8:30 – 9:30 AM
Shifting Fashion from a Linear to a Circular Economy
Cascades of Circular Fashion
Lunch
Circular Fashion Materials
Circular Design for Fashion
Happy Hour 4:30 – 6 PM
Shifting Fashion from a Linear to a Circular Economy
Kick off the day with an overview and introduction to circular economy and circular fashion. Here we propose the circular economy as a viable strategy for meeting 21st century challenges like climate change and resource depletion. In this module, you will learn how circular systems for fashion can eliminate the concept of waste and provide abundance.
Cascades of Circular Fashion
This module introduces a full spectrum of innovators and initiatives connecting the dots in circular fashion from verifying and cataloguing circular materials, to collecting and renewing or recycling garments.
Circular Fashion Materials
Through presentations and group work, participants will learn about circular materials for fashion and practice thinking through material circularity. We will define the characteristics of a circular material using the Cradle to Cradle Certified™ Products Standard and introduce the Fashion Positive Materials Collection.
Circular Design for Fashion
Circular fashion will redefine the role of a designer. In this module, we will explore design strategies to help designers respond to sustainability challenges in fashion and to future-proof their work against impending sustainability challenges. We will define upcycling, give examples of design for upcycling and discuss the designer's role in growing circular fashion.
Happy Hour
Reminisce about your day in the company of your fellow circular fashion learners with groovy music, adult beverages and snacks.
About the organizer
About Cradle to Cradle Products Innovation Institute
The Cradle to Cradle Products Innovation Institute is dedicated to powering innovation for the circular economy through products that have a positive impact on people and planet. The Institute sets the Cradle to Cradle Certified® Product Standard, the world's most advanced measure for safe, circular and responsibly made materials and products.