Description
METROSALONPRO NEWSMAGAZINE ONLINE
proudly presents
FASHION OVERLOAD Winter Fashion Show
on Sunday the 14th of January 2018
at The W HOTEL CITY CENTER
on the Plateau Level in the THE GREAT ROOM
located 172 West Adams Street
in the heart of Downtown CHICAGO
Produced & Directed by MARK DAVID CARTER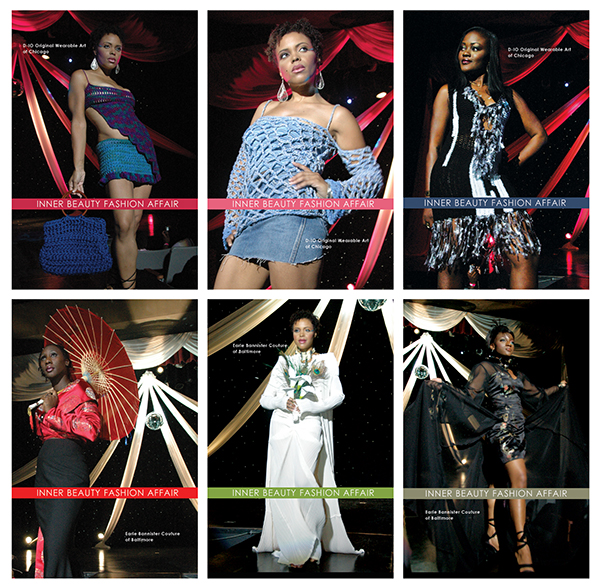 EVENT ITINERARY
5pm VIP RECEPTION
6pm DOORS OPEN
7pm SHOWTIME
9pm NETWORKING MIXER
PLEASE NOTE: LIMITED SEATING ARRANGEMENT! PURCHASE YOUR TICKETS IN ADVANCE!
TICKETS ARE SOLD ON A FIRST COME BASIS! TICKETS WILL NOT BE SOLD AT THE DOOR!
ADVANCE TICKET ADMISSION
SRO $ 20 | STANDING ROOM ONLY
GEN $ 35 | GENERAL
VIP1 $ 50 | VIP with Prority Seating Only [ NO DINNER INCLUDED ]
VIP2 $100 | VIP with Priority Seating and Dinner @ 5pm
LIMITED SEATING ARRANGEMENT! GET YOU TICKETS TODAY!
It's never to late to JOIN US as a Sponsor, Advertiser, Vendor, Exhibitor, Designer, Hair Stylist, Barber, Makeup Artist, Nail Technician, Model, Media Partner, Performer, Volunteer and/or Special Guest.
FOR MORE INFORMATION:
312.245.5009, Touch 1 for MARK DAVID CARTER
EMAIL: chicago@metrosalonpro.com
WEB ADDRESS: www.metrosalonpro.com
TO PURCHASE ADVANCE TICKETS or TO BECOME A VENDER
GO TO: >>>>> http://fashionoverload.eventbrite.com
PLEASE NOTE: ALL SALE FINAL. NO REFUNDS. Paid amount can be applied to a future event. This is a POP-UP EVENT concept. Prices subject to change. Location subject to change. Event dates and number of days are subject to change. Check our website (www.naturalhairfest.com), Eventbrite pages and social media pages prior to attending for most current status of this event. Some restrictions apply.
---
PARKING & TRANSPORTATION

www.parkwhiz.com - For Discounted Parking Downtown
www.spothero.com - For Discounted Parking Downtown
RIDESHARE - www.uber.com - Rideshare is a great alternative to navigating the downtown area.
RIDESHARE - www.lyft.com - Rideshare is a great alternative to navagating the downtown area.
---
ABOUT METROSALONPRO
MetroSalonPro, now headquartered in Chicago at 9 West Washington Street on the 4th Floor in the heart of the downtown area, was founded in 2010 by Mark David Carter while residing in the DMV area (Washington DC, Maryland and Virginia). Serving as the professional beauty and barber industry consumer resource guide, this hyper local publication is steadily gaining wider recognition in key markets across the country. MetroSalonPro is a DIVERSITY CONCEPT, which brings the professional beauty community together irrespective of race, religion, cultural or economic background, gender, sexual orientation and/or social status. Our platform is centered around the binding PASSION that we all have for the business of beauty and personal care.
Having set the spotlight on hair care, barbering, nail care, makeup and skincare as art and science, it is a concept which supplies true followers with remarkable photographic event coverage and highlights on topics of interest. Today, MetroSalonPro maintains its course towards a ten year nationwide vision Metropolis 2020, where distinct cities and states unify to construct one dynamic economic umbrella. With solid commitment towards continuing education and pushing creativity beyond limits, MetroSalonPro will nurture greater understanding of the boundless possibilities of professions within the global beauty industry. The MetroSalonPro Beauty & Barber Industry Networking Mixer is vital to the aforementioned short and long term visions.