Actions and Detail Panel
Fashion Meets Music - LA Fashion Week - British Invasion
Fri, Mar 10, 2017, 8:00 PM – Sun, Mar 12, 2017, 5:00 PM PST
Description
Fashion Meets Music has always celebrated the iconic connection between the two industries that are encoded in the DNA of popular culture.
March 2017, FMM will encompass its original event style format and a series of music fused fashion events across Los Angeles and London.
Your FMM ticket will allow you to experience the best local & international fashion; with runway shows, artist performances, unique pop-up shops, parties and a curated talks series from leading industry experts in the two-day affair.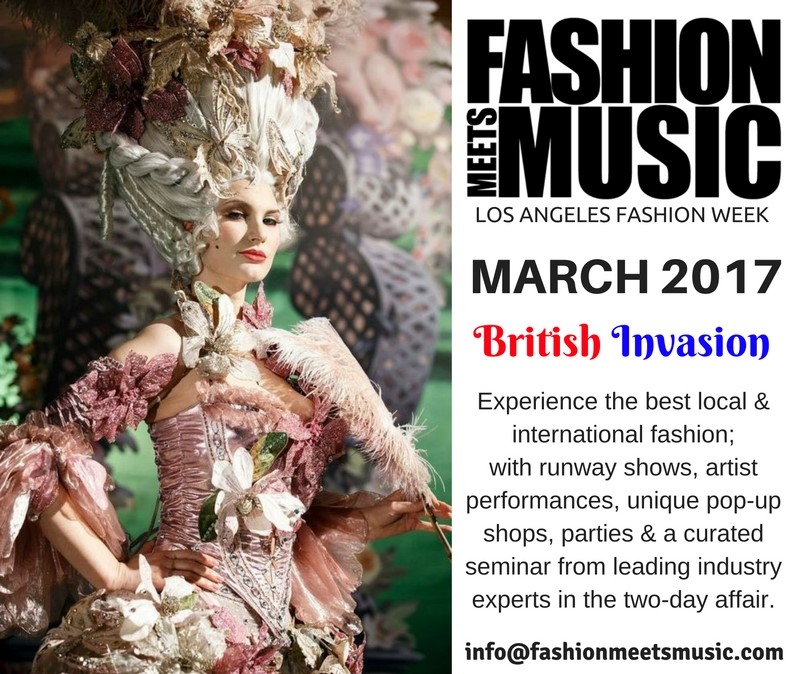 ---
Fashion Meets Music is planning to excite its audience with Music, Fashion and Entertainment; enveloped in an innovative world of networking and shopping.

From Buckingham Palace to Los Angeles; Attendees will be greeted by a Royal Guard and recreations of renown British Artifacts.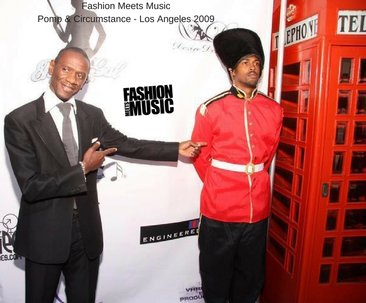 London Taxi Car Service will be on hand with their vintage British Taxi that will be offering photo booth mayhem to our VIP guests.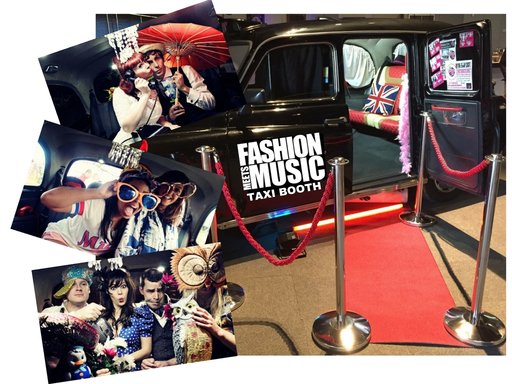 Our DTLA venue will be transformed to a citadel where Fashion and Music Enthusiasts will be transported into another realm.
---
Schedule
Friday Night: Opening Gala – Mix, mingle and party with designers, artists, tastemakers and influencers alike. Special Runway Show and Artist performances.
Saturday AM: - Industry Panel - Join us for an exciting discussion about the current state of the music and fashion industries with a panel of industry professionals from the US and the UK. [Labels and Bands will be announced closer to the time]
Saturday PM - Main Event - Incorporating Fashion and Music as a unified live entertainment experience. Runway Shows from Local and International designers, Artist performances, Art Installations and more.
Sunday DAY - Pop Up Retail Marketplace - Our DTLA venue will be transformed into a Festival style Marketplace creating an immersive consumer shopping experience. Showcasing exclusive merchandise from artists and emerging designers, live music and DJ programming, fashion/art presentations and more.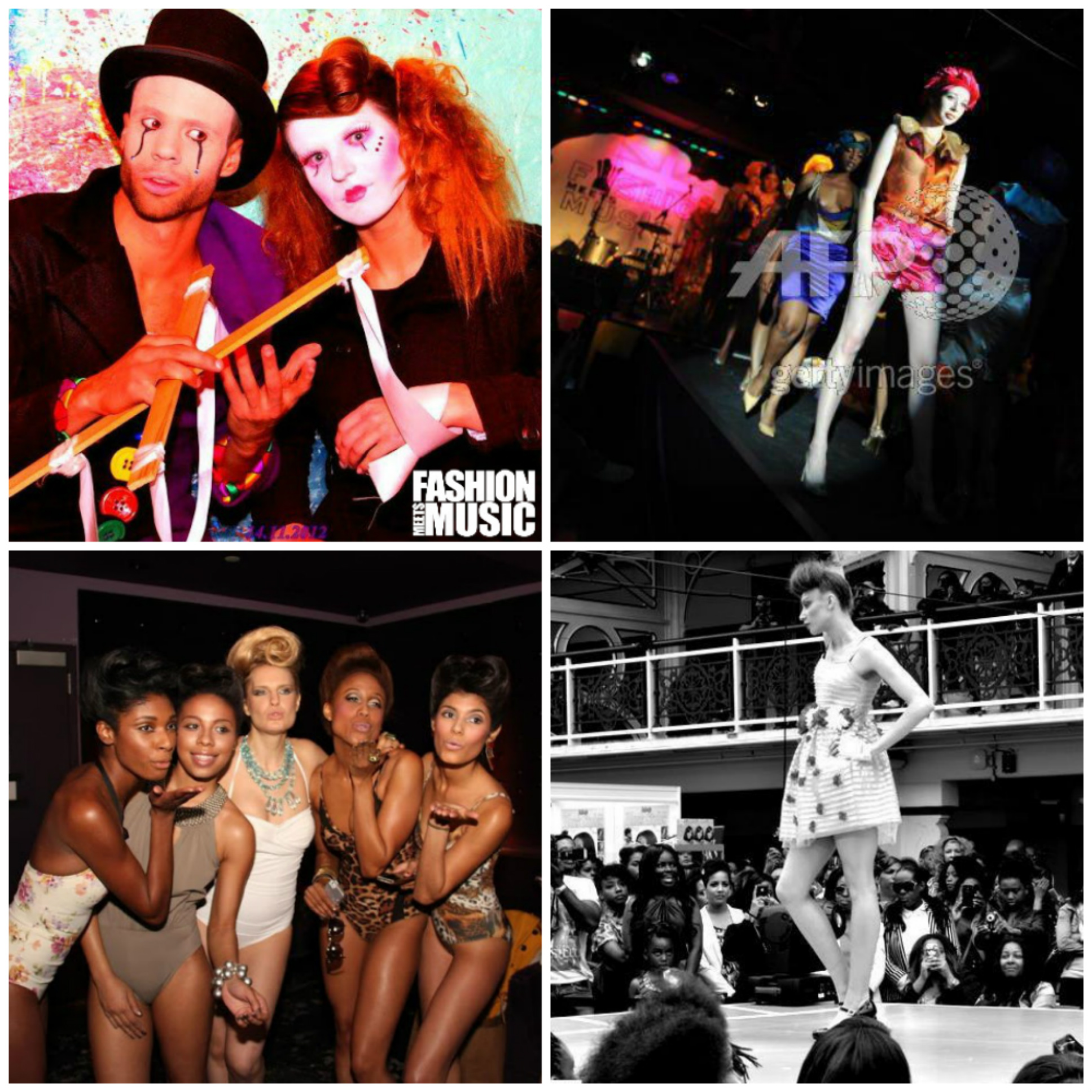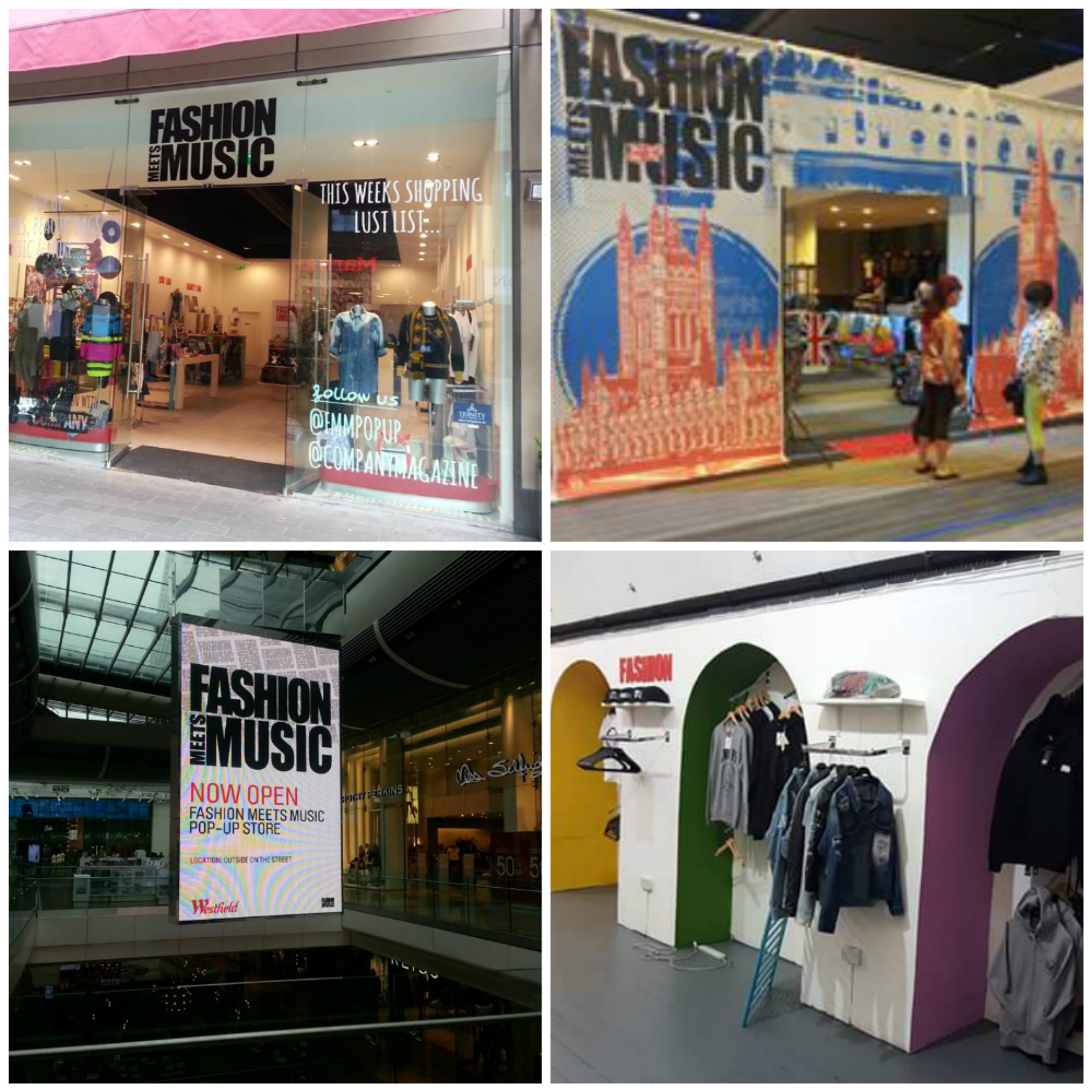 About our Fashion Meets Music Store - London
FMM has a permanent Pop-Up Store at The Stables, in the heart of Camden, the UK's largest market which is the perfect destination for brands looking to reach out to the thousands of weekly Londoners and tourists alike searching for the latest in fashion and accessories.
In collaboration with Big Creative Education, the store not only features emerging designers and creatives. We also offer educational workshops, including, silk-screening, vinyl printing, learning how to cut/sew, event production and much more.