FASHION MASH-UP SEMINAR: How to Start a Business in Fashion (Retail, Fashion Design, Boutique)

Thursday, March 17, 2011 from 6:00 PM to 9:00 PM (PDT)
Event Details
FASHION MASH-UP SEMINAR: How to Start a Business in Fashion (Retail, Fashion Design, Boutique)
DATE: March 17th, 2011, Thursday, 6-9 PM
LOCATION: Pigment Cosmetics, One Market Street, San Francisco, CA
FEE: $ 5 SFFAMA Ning members & Students. $10 Non-Members at the door
BUY YOUR TICKETS @ EVENTBRITE
=
Gwendolyn Wright is the managing principal of The Wright Consultants, LLC, a small business management company established in 1994 and headquartered in San Francisco.  Gwendolyn is a business plan expert, small business management coach, and finance consultant. She is committed to empowering entrepreneurs in their quest for knowledge, prosperity, and financial independence. She is a strategist, type A personality, small business anthropologist, and a Gemini. Gwendolyn served on the 2010 California Steering Committee for Make Mine a Million Dollar Business. She also facilitated a panel discussion at the Museum of African Diaspora (MOAD) entitled "Getting Down to Business: The State of Indie Art in the Bay."  In May 2006 she served as a panelist at the San Francisco Commonwealth Club's INFORUM-Women Entrepreneurs: Catapulting Business to the Next Level.
=
Brad Carrick is the owner and founder of SOLZ Shoes. SOLZ Shoes combines a lifestyle shoe company with an extendable microbranding platform.  It has designed and patented a unique, lightweight casual shoe that folds up in a small "capsule" that can be clipped on to bags or clothing. It has also launched "The Walk Street Movement" and "The Sneak In Artist" as additional lifestyle brands. SOLZ is the name of the company and also the flagship brand. SOLZ shoes is marketed as the "Ultimate Beach Shoes" and a platform for self-branding, sponsorship opportunities enabling working with clients to license or franchise any of their brands.
=
Paula Mattisonsierra is the founder of p. Mattison Consulting. She is an entrepreneur, a designer, a lecturer and a business advisor who uses 21 years of design and marketing expertise to steward business owners through the start-up phases to owning/operating their businesses.   She works with fashion-based business owners to create a strategic action plan and a tactical timetable in order to achieve long-term design and sales goals. She has owned both a service business and a product-based business, which retailed and wholesaled its products, and understands the unique needs of a developing product-based business.
=
Owen Geronimo serves as the founder of San Francisco Fashion Week ™ and San Francisco Fashion And Merchants Alliance, Inc., a California non-profit corporation and social development network that champions in various sustainable projects in support of the thriving local fashion industry in the San Francisco Bay Area. He facilitates the monthly educational seminar  'Fashion Mash-Up,' a  platform to discuss the business of fashion and arts through an open forum utilizing current business models and technologies. Owen Geronimo won the coveted 'Best Fashion Event Producer of 2010,' award at the San Francisco Fashion Awards ™. He is also a social activist, an accomplished artist in the realm of abstract expressionism and also an entrepreneur, managing international logistics for Chartered Transportation Services and RGG Global in Southeast Asia. 
TOPIC: How to Start a Business in Fashion (Retail, Fashion Design, Boutique)
DISCUSSIONS:
What kind of business documentions is necessary to start a business?
How to create a business plan? What goes into a business plan?
What are the Start-up costs? Where to get start-up financing?
How to get professional help to start a business?
How to evaluate a potential location? Why is location important?
How to obtain your merchandise? How to do a physical inventory?
How to set your prices? Determining mark-up and margins?
How to handle your daily cash sales? What do I need to know about accounting or bookeeping? How to get paid? Payment and Revenue Strategies?
What is Effective selling, publicity or marketing technique?
About 'FASHION MASH-UP'. Our mission is to provide an open dialogue forum on how to develop innovative solutions to become better business entrepreneurs. This workshop was developed as a platform to discuss the business of fashion and arts through the utilization of current business models and technologies. As a thriving epicenter of independent talents, 'FASHION MASH-UP" features local entrepreneurs, fashion designers, bloggers, retailers and techies in an effort to brainstorm and share new business solutions and to create an exchange network amongst peers in San Francisco's fashion and art community. Presented By: San Francisco Fashion And Merchants Alliance.
PRODUCT PRESENTATION:
TREASURE ISLAND FLEA: Our Mission. Provide an affordable platform for local entrepreneurs to showcase their innovative ideas and products directly to the end customer
THREAD is a curated showcase of the best emerging, trend forecasting, style breaking, genre bending fashion designers, and the music and art that rock their world. THREAD is a dynamic one day retail environment, bringing new fashion and art to more than 200,000 fashion savvy, trend pushing, music loving, taste making movers and shakers, all keen to get first dibs on what drops next in the emerging fashion designer world.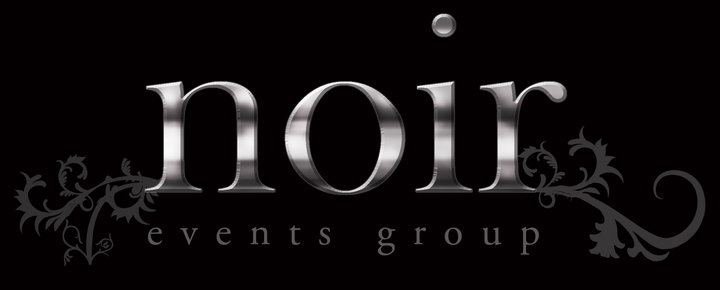 Noir Events Group was created by business people that have extensive experience in corporate and social event planning, nationally and internationally. At Noir Events we take our time to understand what the needs of our clients are, what they want to accomplish for their company and for their brand. Then we create A la Carte events that fulfill those needs, we make things happen no matter how big, small, difficult or unusual the project could be.
SPONSORS: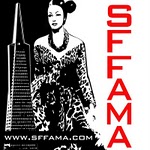 Have questions about FASHION MASH-UP SEMINAR: How to Start a Business in Fashion (Retail, Fashion Design, Boutique)?
Contact SFFAMA
When & Where

Pigment Cosmetics
One Market Street
STUDIO 2
San Francisco, CA 94105


Thursday, March 17, 2011 from 6:00 PM to 9:00 PM (PDT)
Add to my calendar
Organiser
San Francisco Fashion and Merchants Alliance, Incorporated [SFFAMA] is a 501(c)3 education and economic development non-profit corporation supporting fashion, design and technology entrepreneurs, startups, and communities. The largest fashion industry organization in California. SFFAMA provides business, technology and fashion industry education and resources while serving as a business and social impact development network for our 10,000 members and industry partners. Member of San Francisco Citizens Initiative for Technology and Innovation (sf.citi). Producer of San Francisco Fashion Week ©, Committee Member of San Francisco Design Week, Advisory Board Member of SXSW Accelerator Program. JOIN SFFAMA HERE.