Fashion Incubator SF: A Conversation with Logan Ray of fuseproject
Description
What happens when fashion and product design collide? How do we create wearable tech that is truly wearable?
Join us for a conversation with Logan Ray, Partner and Director of Strategy at fuseproject (fuseproject.com), the innovative design consultancy founded by Yves Behar, as we discuss the future at the intersection of fashion and product design, including the Superflex Aura Powered Suit, designed to enhance mobility, and many of the other exciting technologies they are working on that will change the world!
AGENDA
12-12:30: Check-In
12:30-1:30: Discussion & QA
1:30-2:00: Networking
SPEAKERS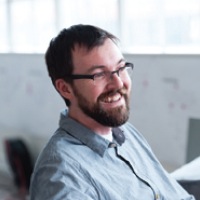 Logan Ray, Partner and Director of Strategy, fuseproject
As leader of the strategy practice for fuseproject, Logan guides and oversees all strategic output of the studio. He is at his best helping client partners untangle complex challenges and construct compelling, actionable strategies for design-led growth and marketplace leadership. During his seven year tenure at fuseproject, he has led strategic efforts for a broad range of partners, including Puma, Herman Miller, GE, Jawbone, Nivea, Google, Canal +, Johnson & Johnson, and Louis Vuitton.
Prior to joining fuseproject, Logan led strategic efforts at IDEO and the Arnell Group Innovation Lab, following stints as an architect and rock drummer. He holds a Masters degree in Architecture from Rice University and BA in history from Vassar College.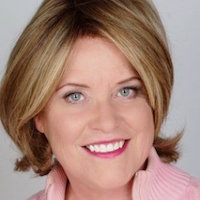 Maureen Conners, Board of Directors, Fashion Incubator San Francisco
Maureen Conners is a Board Advisor to Fashion Incubator San Francisco and a former Board Director for Deckers Brands (NYSE: DECK), makers of UGG. She has held Senior Executive roles with P&L responsibility at Gillette, Levi's and Mattel and helped build world class global brands. Her consulting focus is on Next Generation Wearable Tech for Lifestyle Brands and VR/AR for Next Generation Retail. Additionally, she works with companies and boards on identifying strategies, new products and new technologies that have high potential for growing their business. She is also a Board Member of The National Association of Corporate Directors of Northern California.

Image Credit: fuseproject