Description
"Beauty is not about perfection, it is about perception." If you have met San Francisco couture designer Victor Tung, you might have heard him talked about the concept of Wabi-sabi, a kind of aesthetics based on transience and imperfection. Join us in the celebration of Victor Tung Couture's 10-Year Anniversary and get a chance to explore Victor Tung's world, all while sipping high-end connoisseur-grade teas and tasting handmade hors d'oeuvres.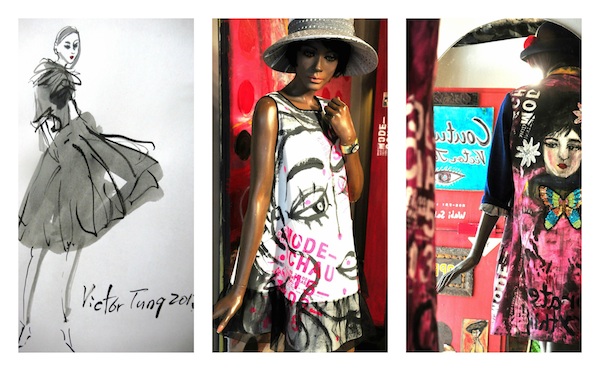 An incredibly gifted and wise artist, Victor Tung is energized with grounded enthusiasm. His work epitomizes the idea that authentic beauty can be found in imperfections. His designs frequently involve a blending of disparate cultures. His refreshing fashion sense has earned him many loyal fans over the past 10 years as his brand grows and blooms. As Victor Tung Couture reaches this special milestone, there will be a 10% discount for his one-of-a-kind pieces. This is the first time ever that Victor is offering a discount!
RSVP is REQUIRED on Eventbrite to attend. As the date draws closer, we will send more information about the event to those who have RSVP'd.
Victor Tung's biography:
Couture designer Victor Tung discovered his talent for fashion in his garage, making garments one piece at a time. An artist at heart, he says he always loved beautiful things or things with character – in particular, dresses. When he couldn't find what he desired, he began designing dresses himself and created his own line. "If I cannot find the right fabric, I hand-dye or hand-paint it," he says. Today, Tung displays more than 100 pieces in his San Francisco store. He believes that a garment should fit the body and will tailor or design an item specifically for his clients. Victor Tung's "wearable art" philosophy is three-fold: He seeks out the best materials; he customizes each piece; and his work is eco-friendly and features only natural dyes. Tung says, "My goal is to create fashion that speaks to your soul and helps express yourself to the world."