Description
The very first fashion and beauty expo for emerging entrepreneurs, this event consist of presentation by sumptuous fashion designers and beauty companies that will elucidate your presence.
The event will take place in the heart of SOHO and limited to fashion and beauty industry professionals only.

10 Reasons to Attend Fashion Hub
*** Network, network and network with industry professionals.
*** Shake hands with the participating designers.
*** Find out how many new innovative skin care products are out there.
*** Meet the bloggers who make you look at Instagram feeds the first thing in the morning.
*** Support an emerging business and help them grow !
*** Couture Modeling agency is in the house !!
*** Meet Prativa Karki - she helped make this event happen.
*** Human Element square, will be there with Designers Associated - the motto of his company is to help who needs help, any way possible.
*** Yes !! Art show with paintings that are made just for this event and the message behind all the art is "a fight against sex trafficking "
*** Meet the models who make this event look stunning.
*** I am working on making the event open bar :) just looking for a catering company with liquor permit.
Inquiry : ankit@elucidmagazine.com
Read more : www.elucidmagazine.com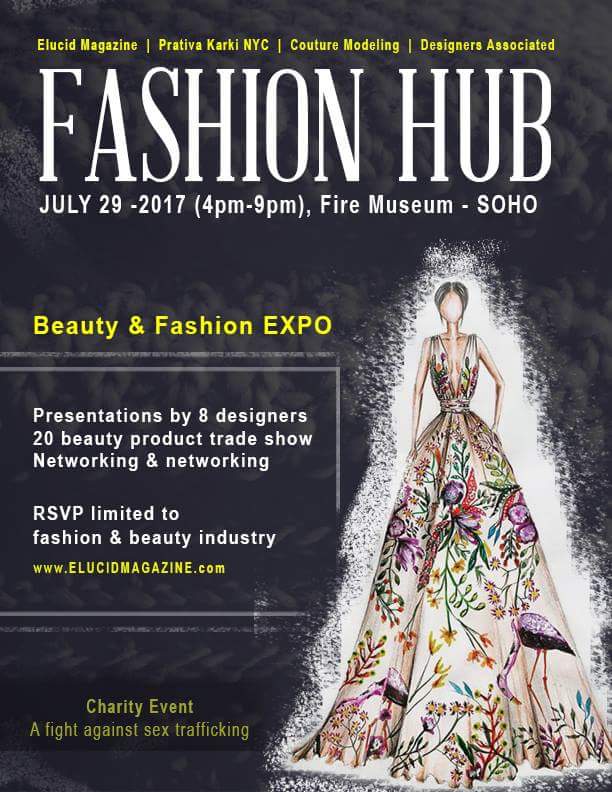 Date and Time
Location
Refund Policy