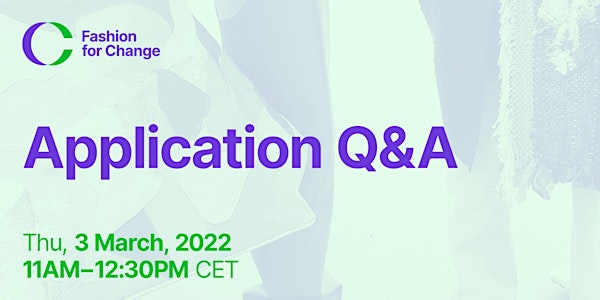 Fashion For Change Open Call - Q & A
This Q & A session will guide you through the application process for the Fashion for Change Accelerator Programme.
About this event
In this online session, fashion designers, startups and SMEs who are interested in participating in the open call of the Fashion For Change Accelerator Programme will have a change to get their questions answered by experts from the project team.
Top of the list are frequently asked questions (FAQs) such as
Where can I apply?
Can I apply as an individual?
How do you select the candidates?
Is there a program participation fee?
What is the duration of the programme?
How can I get the latest updates about the programme?
To prepare for this session, please register for free and take a look at our website at https://www.fashionforchange.eu/accelerator-programme/