Description
WHO:
Fashion Fest Live presents: Shine Bright: Young Fashion Designer Showcase and Music Event

Fashion Fest Live is a non profit promoting fashion amongs youth and young adults.
WHEN:
Saturday, December 9th, 2017 located at Las Vegas, NV from 4 p.m. to 10 p.m.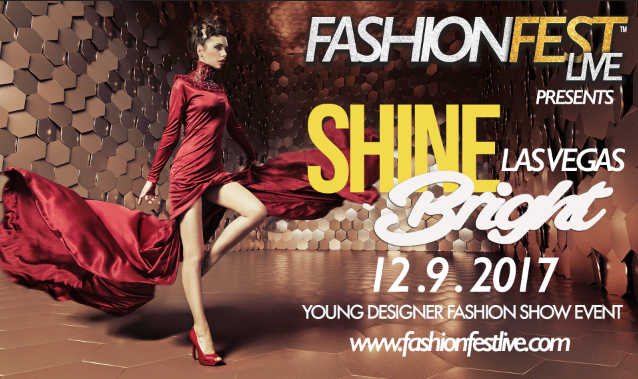 Images from our past event below!!!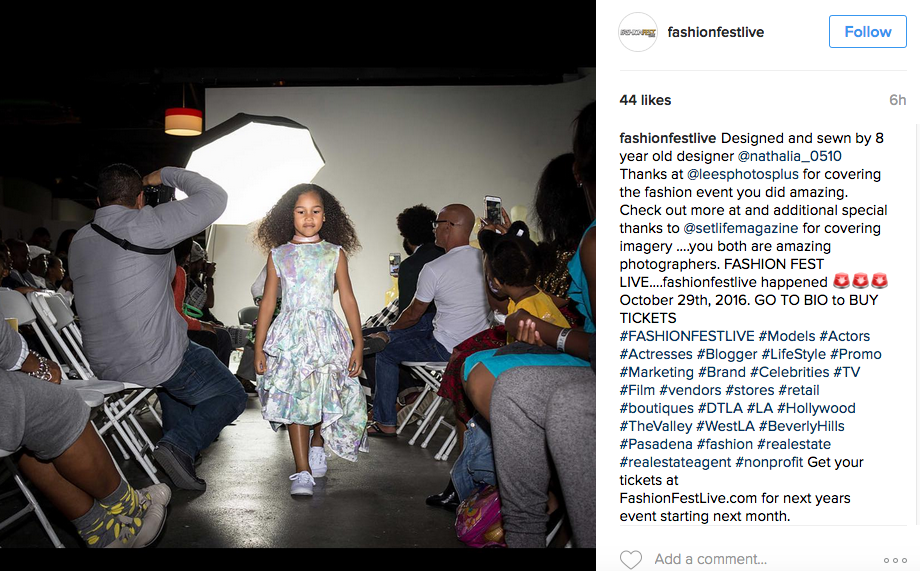 SHOPPING and RED CARPET ARRIVAL: 4-5:30
START OF THE SHOW 6:15-8:00 PM
SHOPPING and ENTERTAINMENT: 8PM- 10PM

About our past event held October 29th, 2016.....
Fashion Fest Live honoring Ashley Nell Tipton: Fashion Designer and Project Runway Winner on Saturday October 29, 2016 at Playground Studios in Chinatown, Los Angeles
On August 26, 2016: Fashion Fest Live announced that the organization will be honoring Fashion Designer and Project Runway Winner Ashley Nell Tipton at Circus Mode Couture: Fashion Show and Awards Event. Tipton will be given an honor along side Disney actress Trinitee Stokes from the hit show KC Undercover.
"Ashley Nell Tipton, Winner of Project Runway, 24, was born and raised in San Diego, California. The youngest of four children she had an early passion for fashion. Tipton remembers discovering her love of sewing when she would design clothes for her Barbie's. She learned to sew on her grandmother's sewing machine when she was just seven years old. Now, she is living her mission and making full figured fashion for women and using her win on Project Runway and making a real impact for people who want a bit more color and a bit more boldness in their closets and wardrobes. Ashley is currently working on making fashion fun and funky with partnerships with JC Penney and Sally Beauty Supply." (From AshelyNellTipton.com)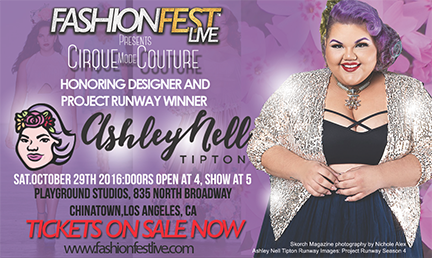 "We are excited to honor Ashley Nell Tipton because her passion towards making her dreams come true in the fashion industry is what our organization stands for. At the age of 24, she has accomplished so much and she is a role model and example for today's youth. All of our students are excited to present their mini collections and honor her at Circus Mode Couture. She is an inspiration to me, our staff, and the students who attend Young Fashion Leaders through Fashion Fest Live Studio," Dr. Koffajuah Toeque Ed.D of Fashion Fest Live noted. Fashion Fest Live's mission is to expose students to the business of fashion and design in hopes of producing future leaders and start-up business owners that will positivity impact the fashion industry. Ashley Nell Tipton is a true example of success, determination, and entrepreneurship.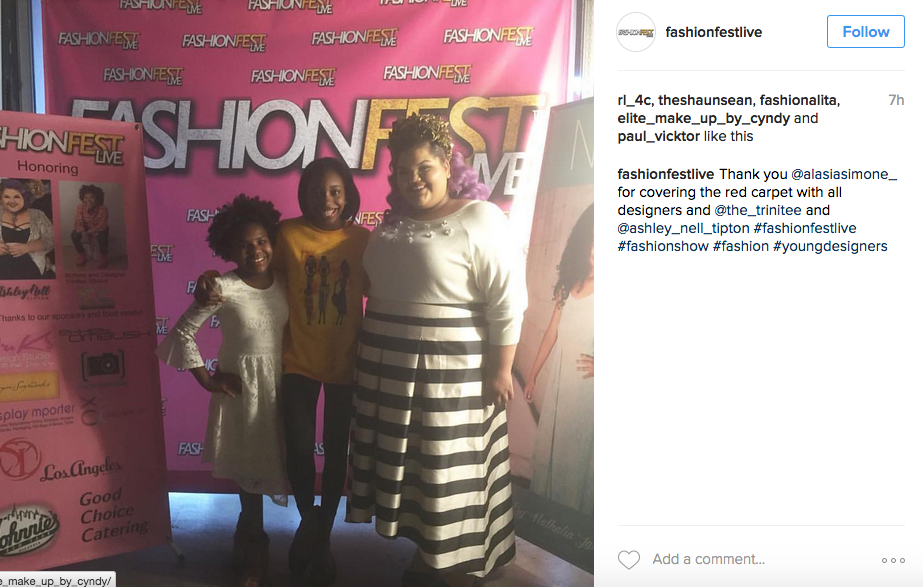 About Fashion Fest Live: Fashion Fest Live is a nonprofit designed to highlight young designers while giving them an amazing platform to shine. Fashion Fest Live is a non-profit that is calling itself the "junior fashion week experience" focusing on mentoring and showcasing young talent through our classes and workshops. At our fashion show, our guests will experience rarely exposed unique emerging artists who draw their inspiration from experienced fashion professionals, everyday surroundings, social networking, street fashions, research, and the classic underdogs. This event will highlight young fashion designers and entrepreneurs between the ages of 6-20 years old...;) We provide affordable or sponsored hands on technical classes for young kids that teach them sewing, patternmaking, CAD, fashion design, manufacturing, production, and how to start a small business etc.
Fashion Fest Studio is located north of downtown Los Angeles in the heart of Pasadena, California. Join us in honoring Ashley Nell Tipton our Young Designer's Award for 2016.
Come Fashion Fest Live and experience the talent os the youth !!!

Important Event Details.

Near Metro Train Stop (Chinatown Station on GoldLine Stop) and Public Parking lots that range in pricing from $4 dollars to $5. Most Lots are cash only.

FOR MORE SHOW INFORMATION GO TO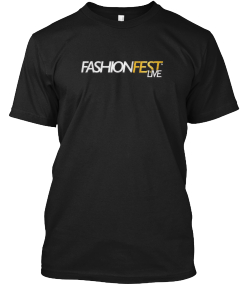 Fashion Fest Live Presents Circus Mod...
$21.99
We partnered with Teespring to create some awesome merchandise for this event. Show your support and look good wearing it. Check it out!