Fashion Exchange Special Invite | SFSFWI 2018 Kicking Off Fashion Revolutio...
Description
Dear Fashion Exchangers! Get your bags ready!
This invitation is for those Swappers that had attended to our past Fashion Exchange events.

Thank you so much for attending the Fashion Exchange "Be a Runway Model" in 2017. Today, we are inviting you to come and join us at the only 2018 Fashion Exchange for this year as SFSFWI program is happening in April.
---------
This year, we are promoting Fashion Revolution. It is a global movement calling for greater transparency, sustainability and ethics in the fashion industry.

We want to unite the fashion industry and ignite a revolution to radically change the way our clothes are sourced, produced and purchased, so that what the world wears has been made in a safe, clean and fair way.

----------

We have an exciting program for SFSFWI TV 2018 starting on April 5th at the Academy of Science!
Check our schedule of events! www.SFSFWI2018.Eventbrite.com

At this April 22nd Fashion Exchange, we are gathering at the same venue bringing to you the opportunity to refresh your closets for no extra money!


We are supporting SilkRoll.com to continue bringing you the fun while they donate the items left behind to a nonprofit organization in support of low income young females. And at the same time, you are supporting the Zero Waste Textile Initiative of the City of San Francisco where 4,500 lbs of textiles arrive to the landfill...EACH HOUR.

Share this event with your friends and come to have a fun morning with friends!

You will be welcomed with a Tequilcello drink, adding food and lots of great conversations. When women get together, magic happens! Good Karma, Great Smiles, Fun Music and a lot to choose from to refresh your closet just in time for the spring time. More women bringing their garments, the more we have to choose from!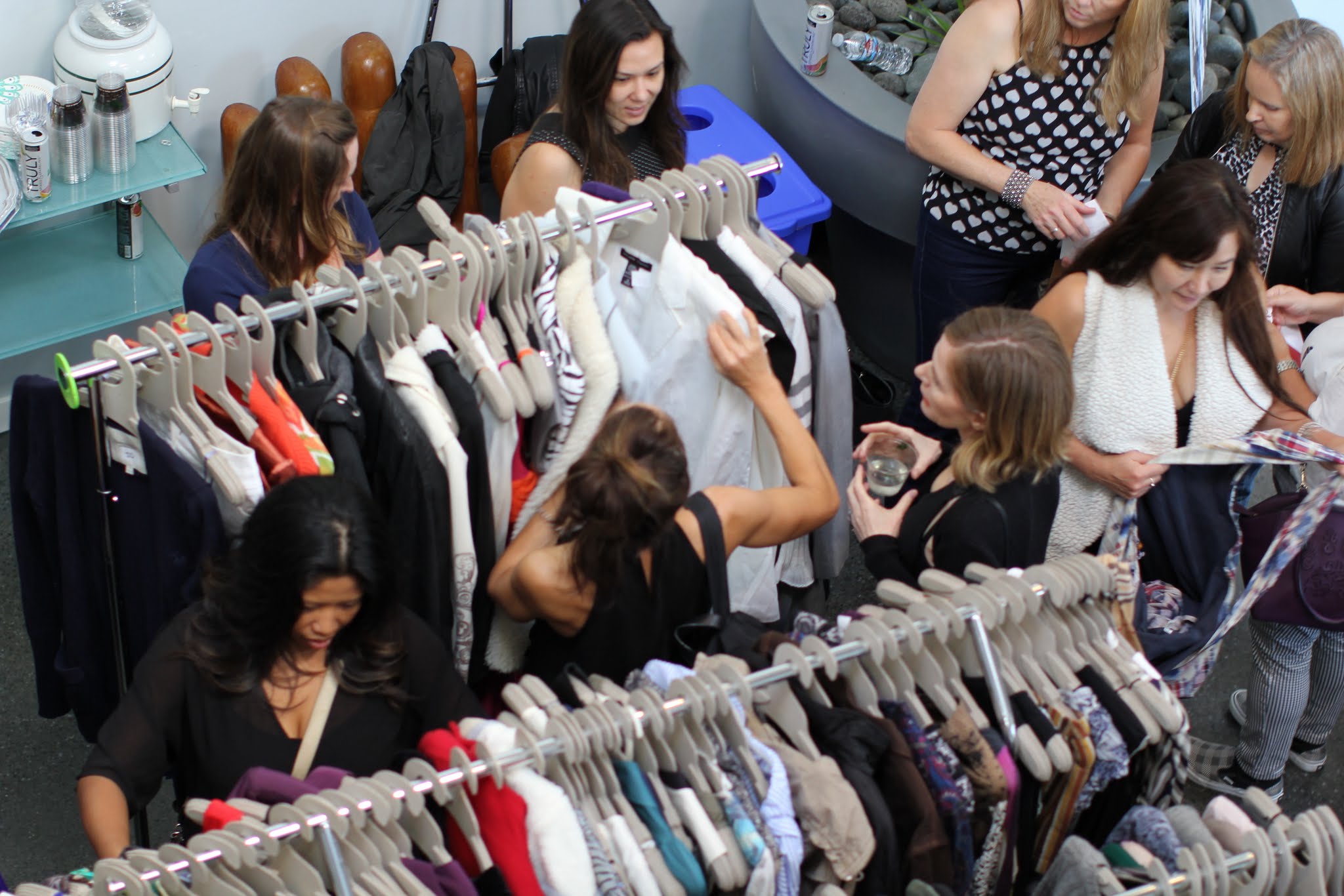 Join us! Buy your tickets here at a SPECIAL price.

Visit www.SFSFWI2018.Eventbrite.com to find out more about the details of the event.
***DON'T MISS THE SFSFWI Kick Off Fall in Love!
"Night Life" at the Academy of Science on April 5th! 6-11PM Sign up and receive your discounted code.

As you came to our 2017 event, we are giving you a special discount here on this page.
Invite your friends to refresh their closets too! Let's have a great fun!

Thank you for your support!
Team SFSFWI
IMPORTANT: Buying your ticket, you release all rights to photos, videos and any promotional aspect done by iGreen Media Group and SFSFWI. All images are to promote sustainability and none of the images are sold or given away for exchange of good or services. All images stay within our websites and publications.