Fashion Evolution: Consumer Power - SOLD OUT

Thursday, November 7, 2013 from 6:00 PM to 9:00 PM (EST)
Event Details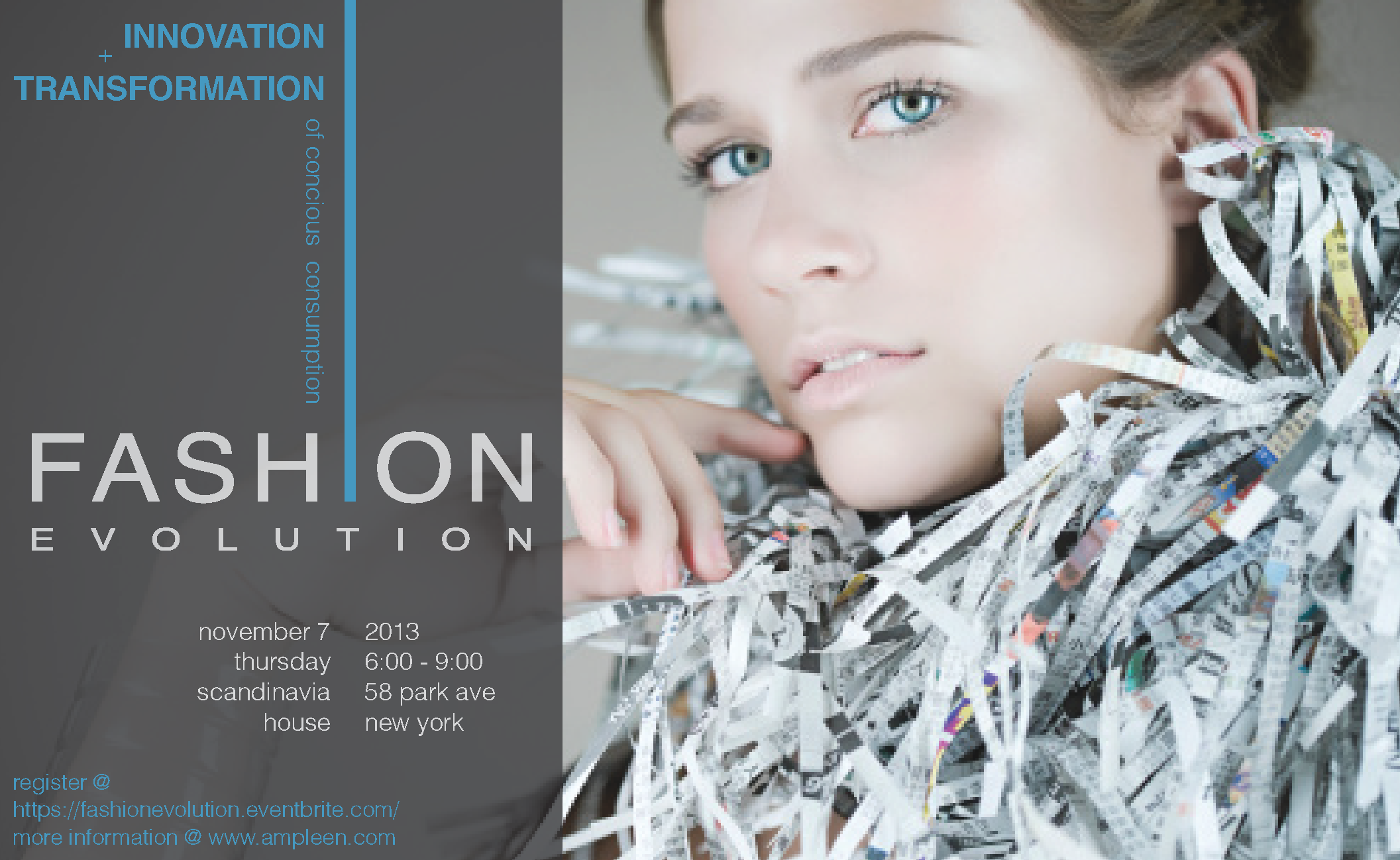 "Fashion Evolution: Consumer Power"
Innovation and Transformation of Conscious Consumption        
Did you know we spend an average of $362 per month on apparel in New York City?     It's an investment and we want to be smarter about it.
The recent fatal factory incident in Bangladesh was a shock to many who didn't realize the connection between the clothes on their backs and  the shoes on their feet and a distant factory in Bangladesh.  
This event is a way for consumers like you, who possess enormous buying power, to be empowered and informed by executives and experts on the subject matter in the field.  We will explore the business practices, the latest technologies and innovations in the retail and fashion industries.  You will also learn the challenges in embracing sustainability and corporate responsibility in fashion industry. 
At the networking reception, you will connect with like-minded professionals as you exchange diverse opinions and new ideas over refreshments & small bites. As a special treat, Ferron de Rothchilds will unveil their new wine for the first time in the U.S.  
We hope that you will leave this seminar and networking party with a new set of reference points and an amplified global perspective.  You have the power to make smarter choices as you become a more conscious consumer! 
Enjoy our complimentary gift, a stylish eco-friendly bag by FACE Stockholm and more! 
Thank you for joining us!  
Sign up now!  Seats are limited. 
Program http://www.ampleen.com/wp-content/uploads/2013/09/Fashion-Evolution_PROGRAM.pdf  
Keynote Speaker
Amy Hall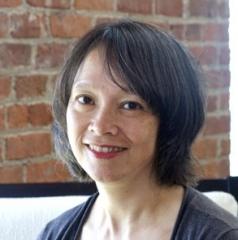 As Director of Social Consciousness and a member of the  Leadership Forum for women's clothing designer EILEEN  FISHER, Amy supports the company's efforts to practice  business responsibly.   In her role, Amy guides the  company's human rights work in its supply chain, supports  women and girls through strategic partnerships, and  ensures a growing commitment to environmental  sustainability in product and practice.  Amy also co-leads  the company's People and Culture area, together with  leaders of the Human Resources, Leadership Learning & Development and Internal Communications teams.  Amy came to EILEEN FISHER 20 years ago following a fundraising career with various Asian-American cultural, educational and social service organizations in New York City. 
Panelists 
Faizun Kamal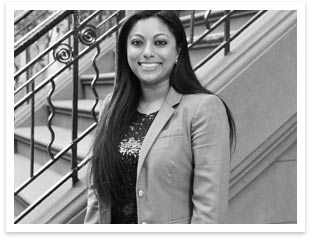 Named as a Woman To Watch by the Tory Burch  Foundation, Faizun Kamal is a global icon for  women's empowerment and social entrepreneurship.  Founder of SouceFK, Faizun addresses poverty by  partnering directly with Asian women artisans,  primarily Bangladeshi, and connecting them to global  markets and training. SouceFK uses hand crafted  techniques and fabrics that have been used in Asia  for centuries, which epitomizes true South Artisan artisanship and timeless style. The collection is for the discerning customer who recognizes quality and is inspired by the soul behind the work.  
Gia Machlin 
 Gia i
s the President and CEO of EcoPlum, Where it Pays to Buy Green.   EcoPlum is an online boutique and digital magazine that makes it fun,  easy and rewarding to go green. Buying green at EcoPlum earns  EcoChipz rewards, good for coupons in its shop or donations to  environmental causes. EcoPlum aims to foster environmental  stewardship by informing and empowering consumers to make responsible choices.  
Manuela Fassbender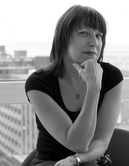 Manuela is the founding partner and creative director at MBF  Trend Consulting, Inc. -- a New York-based boutique-consulting  firm established in 2001 and specialized in the U.S. and the EMEA  markets. With fifteen-plus years in the fashion industry, Manuela  provides Clients with a POV and insight into global industry  trends, delivering "… unique trends for unique markets."  With the  launch of sustainability consulting, Manuela and her team work  with Clients to identify transparent tactics and strategies that  guide Clients through implementing the "shift" in an effective,  consequential manner that is both sustainable and profitable. 
Naomi Gross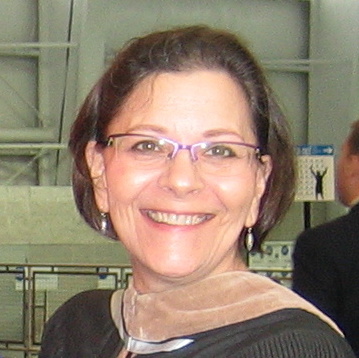 Naomi is the Full Professor and Assistant Chairperson at  Fashion  Institute of Technology/ State University of New  York. Former  retail executive leveraging real-world  experience with research on  current and emerging industry  practices to create an interactive  and engaging classroom  experience. Advise online AAS degree  students living  locally and globally. Developed and coordinate  courses in  retail technology and sustainability; certificate in Retail  Management. 
Telicia Bunch
 Telicia Bunch has 15 years of experience in the fashion industry as a  Technical Designer working with mass market and comtemtoray designers.  She is currently the Director of Techincal Design for a global fashion design company. Ms. Bunch holds BS in  Apparel Merchandise, Design,  Production from Iowa State University. 
 Sa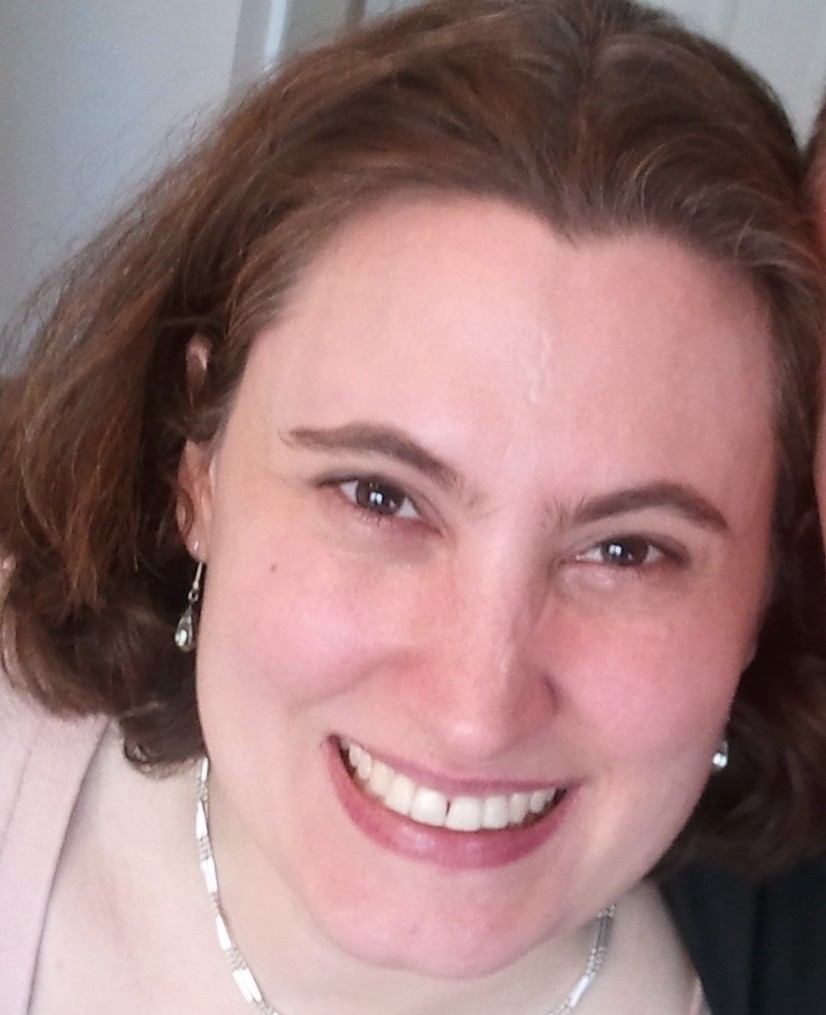 sha
 is a business development professional with particular interest  in sustainable bu
s
iness operations, distribution and policy.  Her work  includes Operations and 
Outreach Director for an award and  scholarship granting non-profit focused on socially responsible and  sustainable sourcing, projects embedding CSR goals at a law firm in  Ireland, grant funding for a renewable energy partnership between    Europe and the United States (biomass), membership on the host committee for the NY Green Festival as well as participation in  domestic and international sustainability conferences.
6:00pm - 6:30pm: Registration 
6:30pm - 7:10pm: Keynote Speech
7:10pm - 7:20pm: Break
7:20pm - 8:00pm: Panel "Fashion Evolution: Consumer Power" 
8:00pm - 9:00pm: Networking Reception (Refreshment & small bites) 
 For more information: www.ampleen.com 

  Corporate endosement by: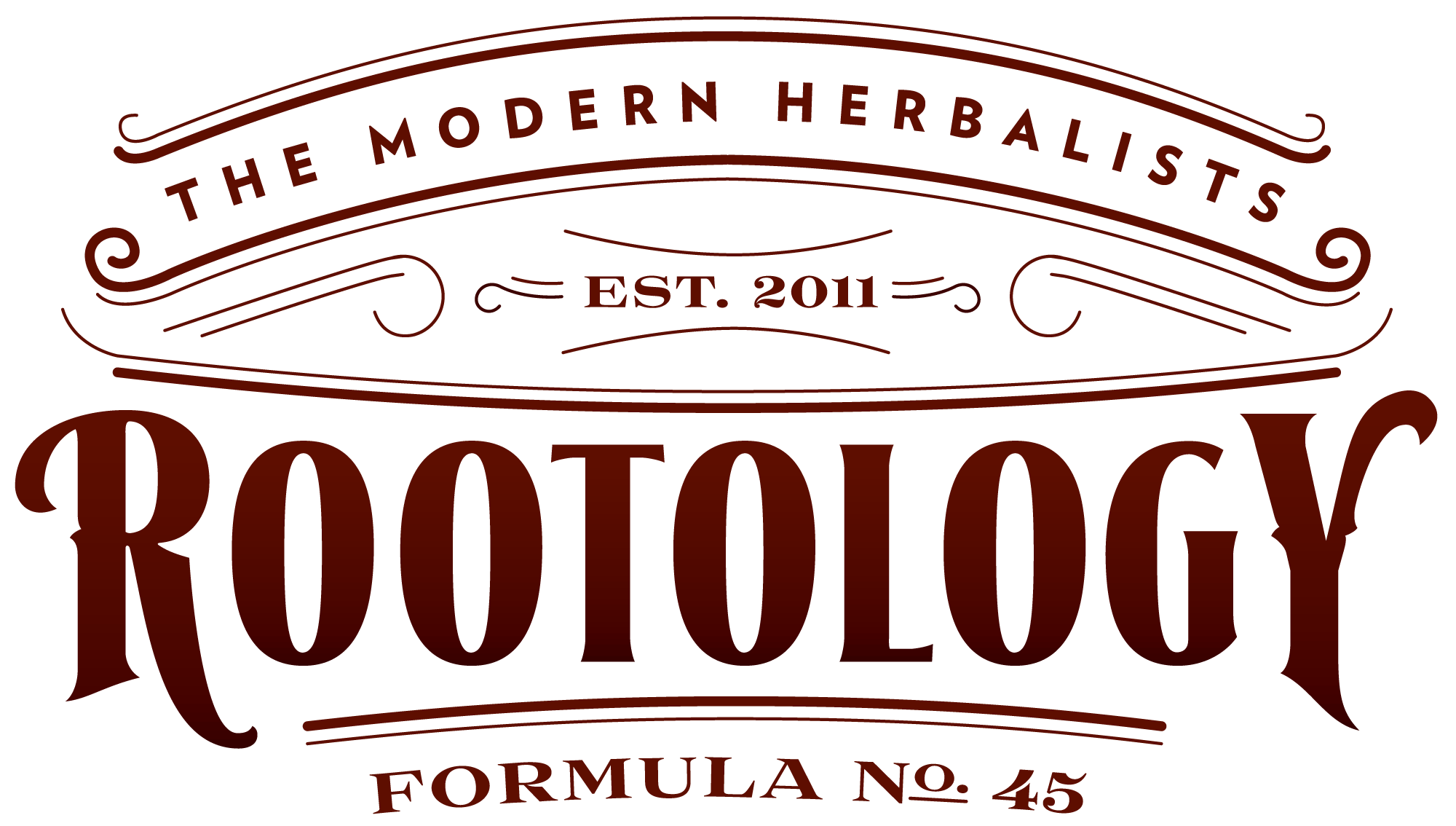 Media Partner:


When & Where

Scandinavia House @ Park Ave.
58 Park Avenue
New York, NY 10016


Thursday, November 7, 2013 from 6:00 PM to 9:00 PM (EST)
Add to my calendar
Organizer
Ampleen Inc.
Ampleen is the sustainability consulting firm based in New York City. Ampleen's mission is to serve as a catalyst for urban green living that educates and empowers nonprofits, corporations and environmentally conscious individuals to create a more sustainable global community. We seek to be a partner and a platform for bringing together corporate services, community projects and individual efforts that marry business and sustainability goals in perfect harmony.
Fashion Evolution: Consumer Power - SOLD OUT