Description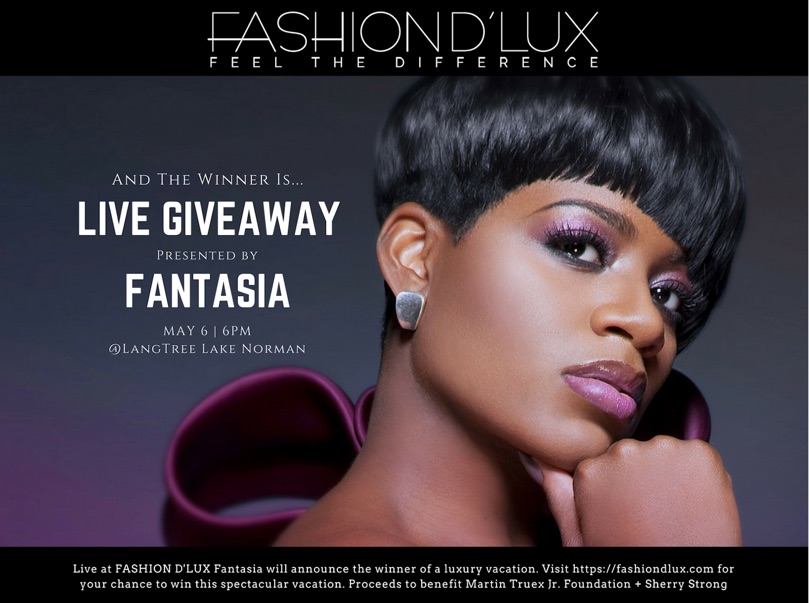 Silent Auction Alert: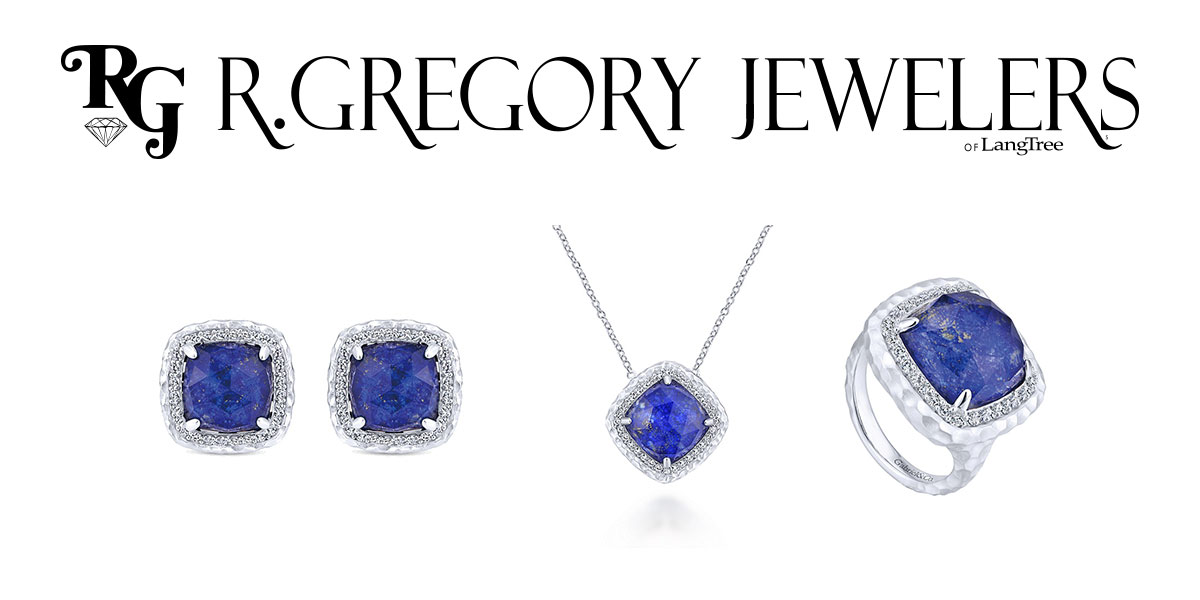 Swag for VIP Ticket holders valued at over $500.00 Thank you to all our sponsors and Randy Marion! :)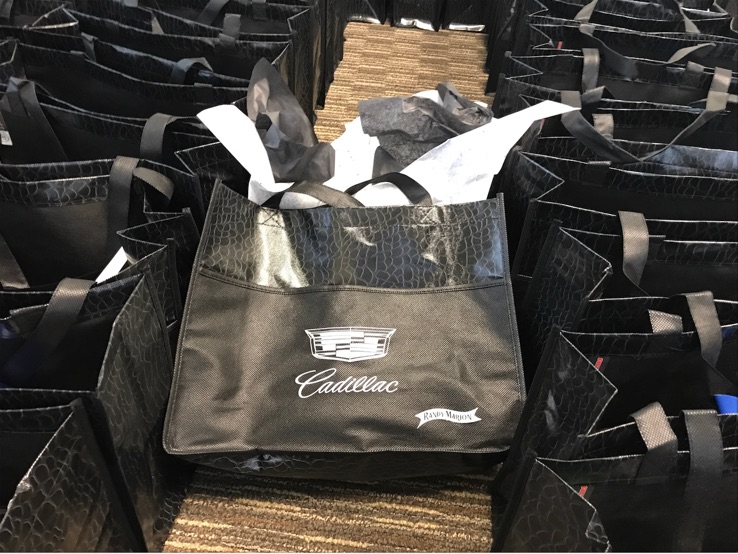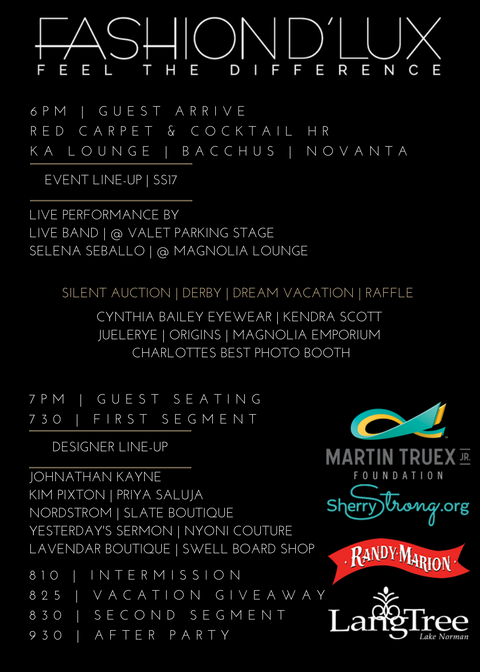 Preview Video from April VIP Appreciation event. Click Play.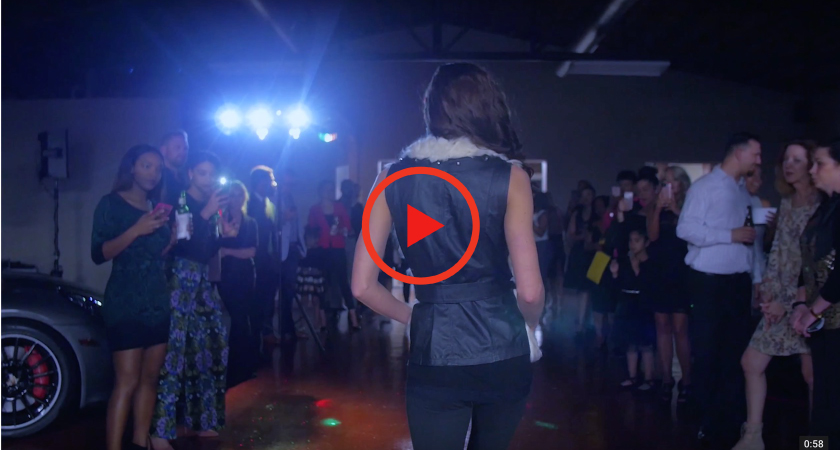 The Cause
Martin Truex Jr Foundation, Sherry Strong and PAC PUBLIC RELATIONS have joined forces for another luxury retail fashion runway show. FASHION D'LUX presents an evening of enchantment on May 6, 2017. Picturesque gardens and tranquil lights will set the scene for this luxurious night of fashion and philanthropy. Just as gardens represent life and purity, our purpose is to breathe life into ovarian and pediatric cancer research by partnering with The Martin Truex, Jr. Foundation and Sherry Strong Foundation.
Sponsored by LangTree Lake Norman, Randy Marion and Martin Truex foundation. Hosting by Hade Robinson Jr. and Sherry Pollex returns for its 3rd season. Don't miss out!
S/S 17 | Brands & Designers
This fresh new creative concept is designed to showcase high-end brands. Escape to the Lake with FASHION D'LUX as we celebrate our talented designers, luxury retailers and trendy boutiques. FASHION D'LUX will be featuring the season's newest collections by celebrity designer Johnathan Kayne along with Kim Pixton, Priya Saluja, Lavendar Boutique, Slate Boutique and other luxury designers such as Z Zegna, Hugo Boss, Helmut Lang, Carolina Isa, and St. John – Presented by Nordstrom. The exclusive guests of FASHION D'LUX will be the first to view these items and purchase them in-store! As North Carolina's premier luxury fashion presentation, this night is sure to make all of your fashion fantasies come true.
The Red Carpet VIP Experience
Sponsors and VIP Guests will be invited to walk the red carpet for press interviews, and photo ops prior to the runway show. Interviews and photo ops may be seen in various media outlets and/or publications by approved members of the press.

VIP guest will have access to:
Private celebrity meet and greet
Cynthia Bailey from Real Housewives, of Atlanta
Celebrity designer Johnathan Kayne.
Kim Pixton
Sherry Pollex
Complimentary Cocktails
Red Carpet
Front Row Seating
Swag Bags
Raffle Ticket
Featured This Evening…
Magnolia Lounge Presented by Magnolia Emporium
Impact Silent Auction
Classic Car Exhibition by Randy Marion
Live Entertainment provided
Miami Dice
UK Artist Selena Seballo
DJ Kato
Hosted by Sherry Pollex and Hade Robinson aka Carolina Style Guy
Passed Hors d'oeuvres and Cocktails
Luxury Vendors
Juelerye.com
Cutco knives
Kendra Scott
Photo Lounge featured by

Napa Valley Wine Train: Valued at $5000.00
Napa Valley is one of the premier travel destinations in the world. Breathtaking views abound at every turn picturesque rolling hills planted with vineyards year-round and wineries of every stature dot the landscape. Whether you are wine tasting, dining at renowned restaurants like the French Laundry, pampering yourself with a mud bath, or just enjoying your stay at quaint bed & breakfasts, hotels or resorts ... Napa Valley is your spot of heaven on earth. Located among the sun-drenched vineyards, the award-winning Meritage Resort and Spa, offers world-class luxury in the heart of Napa Valley. Just like the wine that inspired its name, you will experience the perfect blend of wine tasting, dining, romance, and indulgence. You will also enjoy one of the most personable wineries in Napa Valley on the Grgich Hills Winery Train Tour where you will board a restored 1915 Pullman Lounge Car for an extraordinary experience and taste how great wines are made naturally! Your three night/four-day trip includes main cabin airfare from your hometown airport, three nights at The Meritage Resort and Spa and your wine train experience.
New York, New York!: Valued at $5000.00
New York City is larger than life. It's the City of Dreams, the City That Never Sleeps, and the Big Apple. From Time Square to hidden quiet corners of Central Park, the hipster hangouts of Brooklyn to the high-rises of the Upper East Side, from Chinatown to the Russian enclave of Brighton Beach and everything in between, in NYC, it doesn't matter what subway stop you get off at, as there's always something interesting to discover. One day you will experience the thrill of the Broadway which may take up just a few square blocks, but from your seat in the audience, you can travel from Chicago to Paris to the wilds of the Serengeti and pretty much everywhere in between. Seeing a blockbuster Broadway show is an essential New York experience. One day you will also enjoy lunch at Robert De Niro's Locanda Verde restaurant. Locanda Verde is an exquisite tavern in Tribeca serving Chef Andrew Carmellini's urban Italian cooking. It offers favorites like Lamb Meatball Sliders with Caprino & Cucumber or Fire-Roasted Garlic Chicken and seasonal specialties like Prosciutto-Wrapped Trout with Corn Ragu, Chanterelles & Mustard Jus. Your three night/four-day trip includes your deluxe hotel in the heart of New York City, your Broadway show and lunch at Locanda Verde.
Jackson Hole: Valued At $5000.00
Jackson Hole is a remarkably beautiful thriving outdoor paradise. As the Southern Gateway to both Grand Teton and Yellowstone National Park, many people base themselves in Jackson Hole and explore Teton hiking trails during the day. Perched more than 1.2 miles above sea level, the Town of Jackson is at once cowboy and cosmopolitan. In Town Square, log cabins from the 19th century share the boardwalk with contemporary Western architecture. You can take a scenic float through the park or enjoy whitewater rafting in the Snake River Canyon. Mountain biking trails leave right from town or you can enjoy a horseback riding excursion. Jackson Hole is a winter sports lover's paradise. You can take your pick from a wide array of activities, not limiting yourself to only the popular skiing and snowmobiling. Jackson Hole attractions are endless. Whether you choose to stay slopeside in Teton Village for winter convenience or downtown immersed in the hustle and bustle of a western resort town, both will deliver memorable experiences. Your four nights/five-day trip includes round trip main cabin airfare from your hometown airport and your luxurious hotel.