Fashion Connect - Designer Pop-Up and Happy Hour

Thursday, May 3, 2018 from 5:00 PM to 8:00 PM (PDT)
Event Details
Join us for a fun evening of networking and shopping with 12 of the Bay Area's most talented fashion and jewelry designers. Taste, sip and connect with women entrepreneurs. Support the local design community at Fashion Incubator San Francisco.

San Francisco has a little known but thriving designer and artisan community. This Happy Hour hosted by Fashion Incubator San Francisco and the GUILD will introduce you to a curated group of up and coming women designers from FiSF and around the Bay. Hear about how they started their businesses and what inspired them to create some of their most beautiful pieces. Enjoy a special 15% discount from participating designers. Sip margaritas from the ladies at Laughing Glass. Treat yourself to something uniquely you, support local talent, and network with other professional Bay Area women.

SELECTED DESIGNERS:

Jessie Liu Collection 
http://jessieliucollection.com/
https://www.instagram.com/jessieliucollection/
Jessie Liu Collection is a luxurious collection for discerning women desiring more from their wardrobe. Elegant and expressive, the brand has garnered national and international attention, and has been featured in leading fashion events, including Mercedes-Benz Fashion Week New York, Mercedes Benz China Fashion Week, Vancouver Fashion Week, and Who's Next in Paris.   
Kirsten Muenster
https://www.kirstenmuensterjewelry.com/
https://www.instagram.com/kirstenmuensterjewelry/
Kirsten Muenster's jewelry collection is a unique design statement, organic in nature, elegant in its conception and season-less in its style. Her ethereal designs reveal the subtle beauty of the unexpected, striking a perfect balance between the contemporary and timeless.
Lexi Miller
https://www.instagram.com/leximillerapparel/
Lexi Miller is an elevated cycling apparel brand for women designed by cyclist and designer Alexis Ring. Alexis started her brand after seeing and feeling many pain points in women's cycling apparel: poor quality materials, ill-fitting ambiguous sizing, garish patterns. Drawing upon fashion runways, Alexis has build a collection known for beauty and uniqueness through tailoring and high quality materials. But the soul of Lexi Miller resides in the stories.  Beyond apparel, Lexi Miller is a compilation of tales behind the women who choose to ride a bike and why: what fuels them, what unites them, what challenges them, and what inspires them.  As a female presence in a male-dominated industry, Alexis wants Lexi Miller to encourage more women to feel like they have a place on the road and a voice in the narrative.
Maika Bags
https://www.instagram.com/maikagoods/  
MAIKA bags make functional travel and home goods that provide easy everyday solutions and at the same time, are simple, unique, fun and beautiful. They come in a variety of styles from desktop organizer buckets to beautiful totes and eye-catching backpacks. Perfect for people who love a great bag that can fit all their needs and highlight their originality. Maika sees beauty in simplicity, revels in unexpected details and making each day a little more joyful. 
Rebecca Bruce
https://www.facebook.com/RebeccaBruceDesigns
Rebecca Bruce is a local Bay area Designer with a history of dressing CNN anchor women, International TED speakers, Cannes film festival award recipients, and anyone seeking a calling card entrance. Consulting with a conversation about what wants to be expressed, tailored with the ability to build a wardrobe or garment has made her a sought after resource. Rebecca can help elevate and empower your intended dialogue, with expert draping and sculpting techniques enhancing your silhouette. The garment becomes apart of your message, not distracting from it. 
Sara Melissa Shoes
https://www.instagram.com/saramelissa_designs/
Sara Melissa is a shoe & accessories designer, graduated from The University Of Arts in London as well as FIDM.  Her inspiration comes from her childhood in Nicaragua and Guatemala where she fell in love with the vibrancy of Latin American culture & colors. This is why Sara Melissa Designs are always colorful, intricate, and comfortable!
Sarah Liller San Francisco

https://www.instagram.com/sarahliller/ 
Sarah Liller is a womenswear designer who started out her career as a scientist, but her love of sewing sent her to the prestigious Parsons The New School for Design. After internships with Nanette Lepore and Siwy Denim, she decided to move to San Francisco and launch her own clothing line. Most of Sarah's clients are graduate students and accomplished professionals, compelling her to design women's wear that is feminine yet versatile, fit for a "modern heroine." She focuses on sourcing the drapiest jersey fabrics to make clothes that feel good, travel well, and are 100% washable. Made in the USA.
Stick and Ball
https://www.instagram.com/stickandballco/
Elizabeth Goodwin Welborn is the founder and creative director of an equestrian, country polo inspired luxury lifestyle brand, Stick & Ball.  Born and raised in Louisiana, Elizabeth has picked up inspiration for her brand from the Deep South as well as her extensive travels and studies in Europe, Latin America and Asia and her current home base of California.  Through her love of horses from riding in her youth, Elizabeth became an avid polo player in California with a passion for the sport, the style, the horses, the gentle countryside and most of all, the people. Elizabeth is a mother of two children and resides in the San Francisco Bay Area with her children and horses.  She is an active environmentalist, a proponent of sustainable business practices and effecting positive social change in communities through enterprise and entrepreneurship.  Elizabeth serves on the International Committee of the Unites States Polo Association helping to grow the camaraderie of players and clubs during her travels and is an active advocate for the growth of women's polo. 
Temple Ro
https://www.instagram.com/templerosf/
ENDE COLLECTIVE - Krista Gambrel
http://endecollective.com/the-artist/
For the Observationst, my jewelry draws on components of curiosity and wonder; they spark the creative process. For the Adorned, my jewelry offers a more special experience. In the latest release, I approached materials as a means to tell subtle stories that draw on themes of intuition, energy, versatility, and possibility.  I want to empower people by showing them they have options.
My desire is to design jewelry that allows people a moment to feel, to think, and to choose how they want to wear my work. It's all about choice. In a way, this season I was experimenting on a way to help people reframe their semantic brain through the decision making process. 
MORE DESIGNER PROFILES COMING SOON
THANK YOU ALL!
Thanks to Margaritas sponsor LAUGHING Glass Margaritas: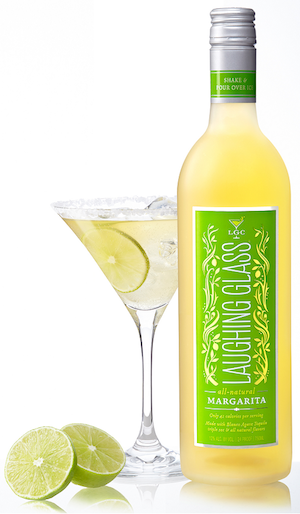 Laughing glass cocktails is a femal-owned business. They make ready-to serve margaritas with a proprietary blend of super premium tequila from Mexico – making these the margaritas for the serious tequila lover.
"We took the bold complexities of our beautiful tequila and seamlessly integrated delicate citrus notes for the Original and bold pomegranate and orange for our new Pomegranate cocktail.  We add the subtle sweetness of organic agave nectar to create the perfect combination, and a zing of effervescence to make those flavors pop with bubbly freshness."
The evening is hosted by Fashion Incubator FiSF and the GUILD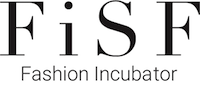 The mission of Fashion Incubator San Francisco (FiSF), a non-profit 501c3 Corporation, is to accelerate emerging apparel and accessories design businesses while supporting fashion industry economic growth and job creation in the San Francisco Bay Area.


Get a membership and enjoy special discounts to GUILD events, perks from GUILD partners and receive weekly or monthly introductions to like-minded women ready to network with you.
---
By attending an event or purchasing a ticket you agree to the Terms and Conditions of the GUILD.
Have questions about Fashion Connect - Designer Pop-Up and Happy Hour?
Contact The GUILD
Save This Event
When & Where

50 O'Farrell Street

San Francisco, CA 94108


Thursday, May 3, 2018 from 5:00 PM to 8:00 PM (PDT)
Add to my calendar
Organizer
Join us at one of our unique networking events hosted by the GUILD, the fastest-growing networking platform for professional women.
Fashion Connect - Designer Pop-Up and Happy Hour