Tribute to our veterans! Fashion & beauty soiree. fashion show by Andre Soriano w/MC Dr Jane Ruby . Food-Drinks-Shop-Makeovers-Treats
About this event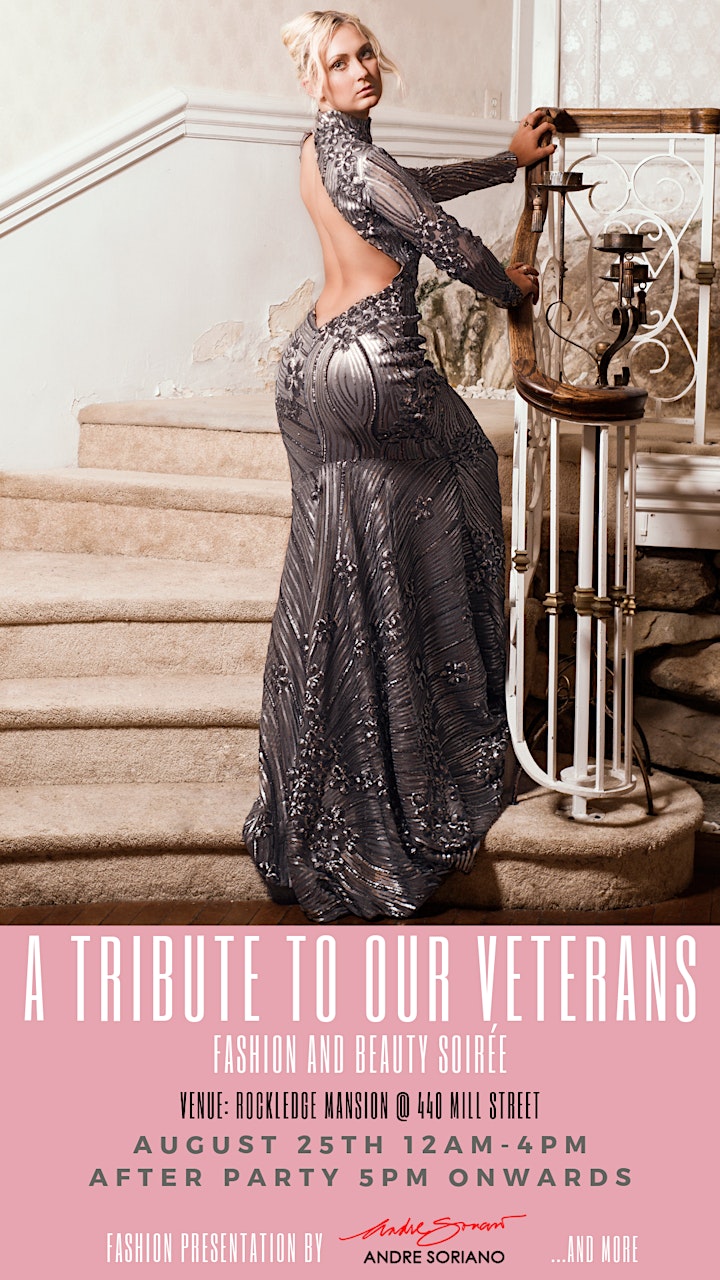 UPDATE: EARLY BIRED SOLD OUT and this is for the second part of the show. for the first part go to following link:
A day and evening filled with fashion and beauty, and a gorgeous fashion presentation by Andre Soriano. Lots of vendors will be set up with fun and patriotic goodies FREE for you. "Shop Local" is our motto and we are featuring many amazing local talents. FOOD, DRINKS & FASHION!! MC: Dr. Jane Ruby, Enjoy music by I.G.B. Entertainment - DJ 3RDEGREE will be rocking the house during the event and at the after party.
THIS EVENT IS FREE. But as Andre says, "WAIT, THERE IS MORE..." Stay into the evening for the After Party, with a special guest appearance and fabulous music. COCKTAILS are sponsored for the after party by a generous liquor sponsor -- anyone can attend for a minimal cover charge. LET THE PARTY BEGIN!!
COME HONOR OUR BELOVED VETERANS AND ENJOY THE UNCOMPROMISED STYLE OF FAMED FASHION DESIGNER, ANDRE SORIANO!!
AFTER PARTY LINK: click here