Description
*All attendees will be entered to win a shirt and tie from Robbie & Co. AND a ticket to NYFW!"
Fashion 360 Brunch is a new division of Fashion 360 Magazine bringing the latest ideas in fashion and beauty directly to you each month. You'll be treated to a private preview of exclusive fashion finds and style tips by our hand-picked guest presenters and have the opportunity to interact with them, all while enjoying an elegant brunch at a fine dining restaurant. You'll also receive gift bags filled with samples and/or discount cards!
The first of its kind, Fashion 360 Brunch is currently only in NYC. Open each month to the first 50 registrants. Location will be disclosed after purchase.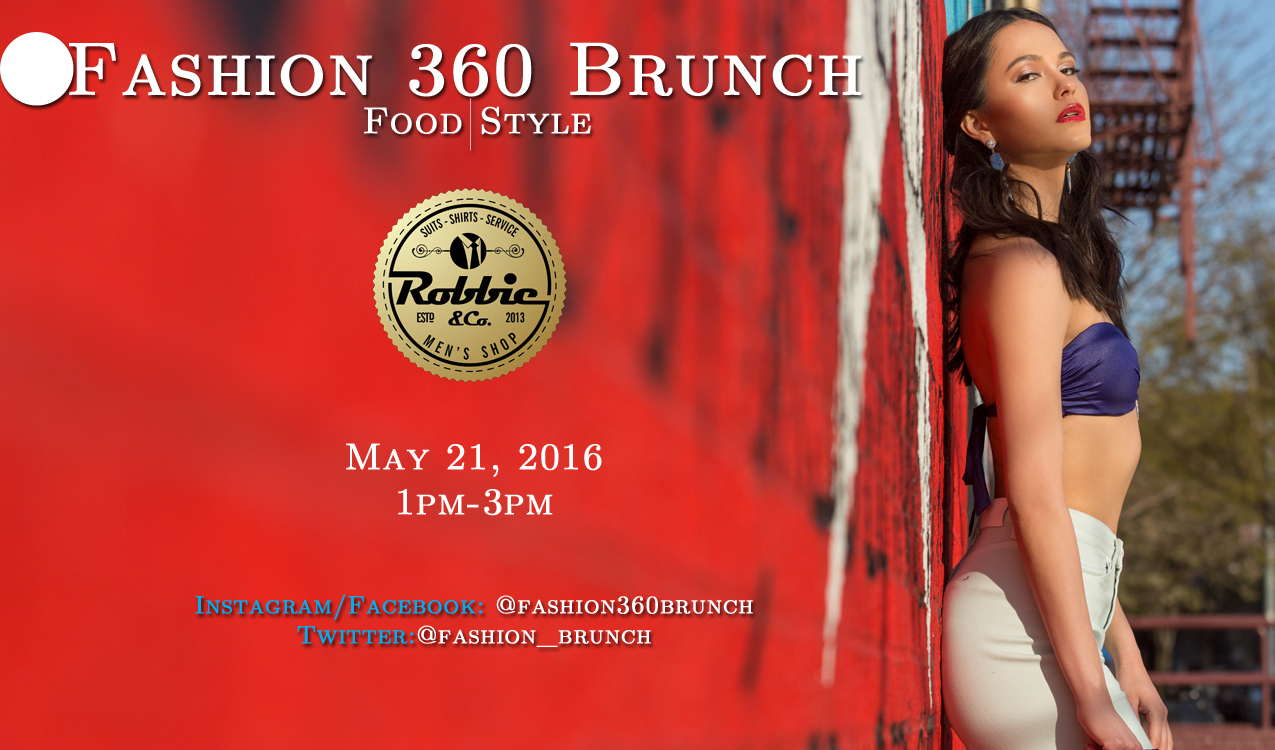 About Robbie & Co.
Robbie & Co. Men's Shop is a one of a kind, one stop shop for all of your menswear needs. Choose from their collection of fine Italian menswear to their custom made to measure program. Their collections and inventory change with the seasons. They carry a wide selection of shirts, ties, and sportswear. Though a menswear shop, Robbie & Co. also caters to women. Their tailor is able to fit any readymade suit to a female's body or create one from scratch.. The brand is also a celebrity favorite and can be seen on Ryan Mundy, Plaxico Burress, Ne-Yo, Styles P, and our very own style editor Ik.
Centrally located in Midtown Manhattan on 35th Street, they are steps away from most subways, including Penn Station. Those who attend this brunch will receive exclusive discounts.