Description
Come enjoy our bottomless brunch and a fashion show presentation by KTB swimwear! Enjoy a delicious 3-course meal and unlimited drinks while watching a fashion presentation. You'll also receive an exclusive 15% off all KTB swimwear!
Fashion 360 Brunch is a new division of Fashion 360 Magazine bringing the latest ideas in fashion and beauty directly to you each month. You'll be treated to a private preview of exclusive fashion finds and style tips by our hand-picked guest presenters and have the opportunity to interact with them, all while enjoying an elegant brunch at a fine dining restaurant. You'll also receive gift bags filled with samples and/or discount cards!
The first of its kind, Fashion 360 Brunch is currently only in NYC. Open each month to the first 50 registrants.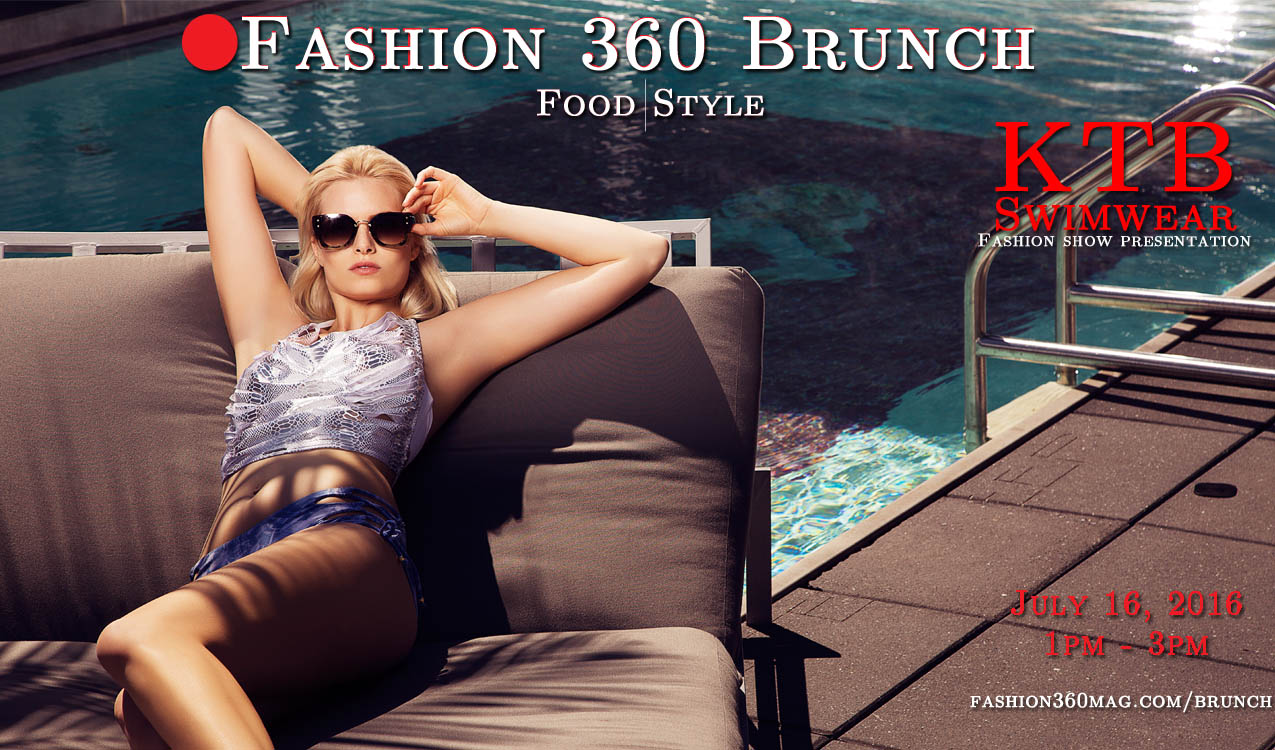 About KTB:

KTB is an edgy swimwear brand built on the values of Knowledge, Truth and Beauty. Designed with the intent to make women feel empowered, confident, sexy and strong. Their goal? To make a brand of suits that adjust to fit the body, not the other way around.