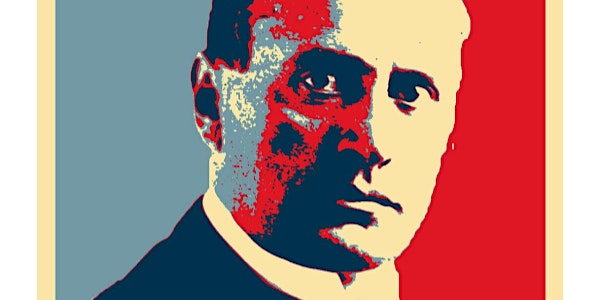 Fascism: Cultural Heritage and Today's Politics - Cultural Paths to Power
A conversation between Paul Arpaia, 2008 Fellow in Modern Italian Studies and Stephanie Malia Hom, 2011 Fellow in Modern Italian Studies.
By The Society of Fellows of the American Academy in Rome
Date and time
Tuesday, May 30 · 10:30 - 11:30am PDT
About this event
CULTURAL PATHS TO POWER
Tuesday May 30, 2023 1:30pm ET/7:30pm CET
Paul Arpaia and Stephanie Malia Hom discuss how fascism instrumentalizes culture to shore up political power. They explore connections between fascism and imperialism in the past and the present, and ask what imprint fascism has had on "culture wars" over the longue durée.
Paul Arpaia, 2008 Fellow in Modern Italian Studies, studied history and French literature at Washington & Lee University before doing his doctoral work at the Scuola Normale Superiore di Pisa and Georgetown University. He was the National Endowment for the Humanities/Andrew W. Mellon Foundation Postdoctoral Rome Prize winner in 2007–2008. Paul has published in the cultural and political history of 19th- and 20th-century Italy. Until his retirement in 2020 from the Department of History at Indiana University of Pennsylvania, his teaching focused on modern Italian and German history, Holocaust studies and European nationalism. Paul is currently directing the SOF Oral History Project, which is collecting stories of inclusion and exclusion from Fellows, their fellow travelers and children at the Academy and, for Fellows, their experiences in the SOF.
Stephanie Malia Hom, 2011 Fellow, is Associate Professor of Transnational Italian Studies at the University of California, Santa Barbara. She writes and lectures on modern Italy and the Mediterranean, mobility studies, colonialism and imperialism, migration and detention, and tourism history and practice. She is the author of Empire's Mobius Strip: Historical Echoes in Italy's Crisis of Migration and Detention (Cornell, 2019) and The Beautiful Country: Tourism and the Impossible State of Destination Italy (Toronto, 2015); and co-editor of Italian Mobilities (Routledge, 2016) and the special issue of California Italian Studies (2019) on "Borderless Italy." She earned her MA and PhD in Italian Studies at UC Berkeley, and a BA with Honors in International Relations from Brown University.