Farscape - The Uncharted Territories: A 20th Anniversary Celebration at the Historic Jim Henson Company Lot
About this event
Join us for this special event to celebrate the 20th anniversary of Farscape at The Jim Henson Company Lot in Hollywood. Hosted by Brian Henson, with a dazzling array of art and projections as well as some special surprises, it's a party for the greatest fans in the galaxy in honor of the groundbreaking science fiction show that redefined a genre.
Costumes are optional, but encouraged. Come in your best Farscape or sci-fi themed costumes and mingle with our special guests!
Special Farscape food will be provided to all guests.
Special Farscape teas and cocktails will be available.
2 complimentary drink tokens for General Admission.
Open bar for VIP and Producer Circle.
Paid autograph signings and photo ops available with Ben Browder, Gigi Edgley, Rockne S. O'Bannon, and Francesca Buller.
LIVE ENTERTAINMENT
The Music of Farscape: The historic Hollywood lot of The Jim Henson Company becomes a colorful soundscape with the epic music of Farscape. Enjoy a series of multimedia performances where lighting and projections coordinate with the series' stunning musical soundtrack.
Anniversary Dedication: As part of the event, The Jim Henson Company will be dedicating a permanent installation honoring the 20th anniversary of Farscape. Be a part of the Farscape legacy by attending this historical moment.
Costume Contest: Brian Henson will judge the evening's costume contest where a lucky winner will get to tour Jim Henson's Creature Shop in Burbank.*
Come with us into the Uncharted Territories as we delve into an eclectic mix of music, art, and costumes to celebrate the 20th anniversary of Farscape!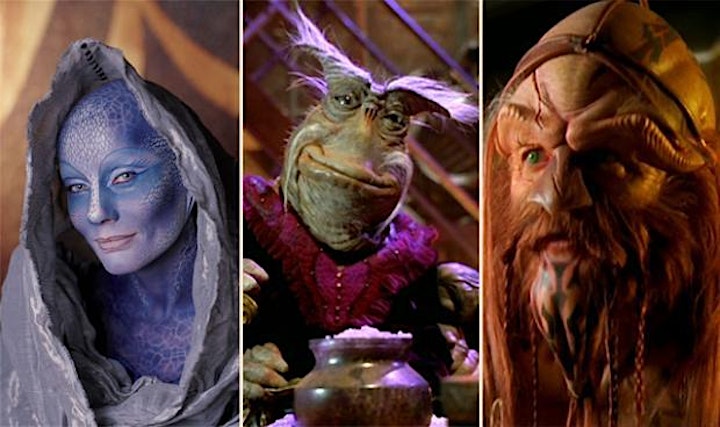 SPECIAL GUESTS
Brian Henson - Executive producer of Farscape and Chairman of The Jim Henson Company.
Rockne S. O'Bannon - Creator of Farscape.
Ben Browder - Played John Crichton as the main character from Farscape.
Gigi Edgley - Portrayed Chiana from Farscape and will be performing live at the celebration with her musical talents.
Francesca Buller - Played War Minister Ahkna, Raxil, Ro-NA, M'Lee from Farscape.
EVENT FEATURES
Artwork and Displays from Jim Henson's Creature Shop and The Jim Henson Company's Archives
Musical and Interactive Performances on the outdoor stage
Farscape photo booth
The Farscape Bar / themed drinks and specials
Farscape Cosplay Meetup / On stage trivia and prizes
Unveiling of the Farscape tribute on The Jim Henson Company's lot
VIP Ticket holders receive Parking and Early Access for a Tour of the Lot at 6pm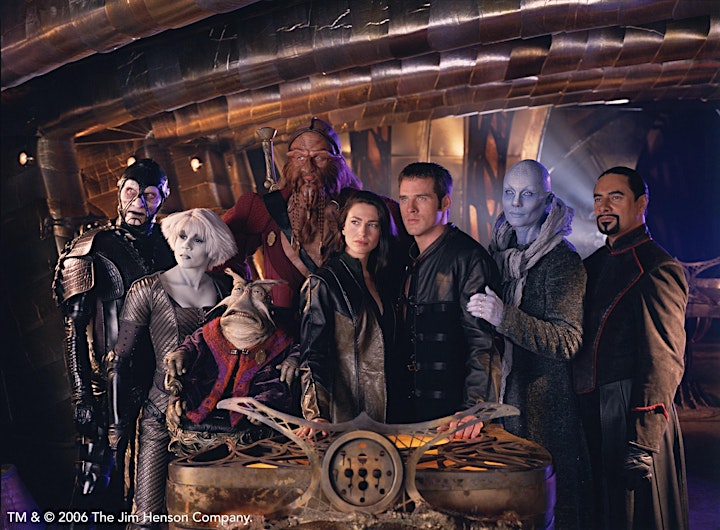 GUEST POLICIES
No nudity, or anything else R rated.
All contestants under the age of 16 must be accompanied by an adult at all times.
No flash pots or explosive devices.
Simulated or costume weapons are allowed as a part of your costume, subject to the following: No illegal or loaded weapons; nor functional props or weapons are allowed. Projectile costume props and weapons must be rendered inoperable. No whips may be used. Functional (real) arrows must have their tips removed and be bundled and zip-tied to a quiver. You must be able to carry your weapon without injury to yourself or others. All weapons must be non-working; no functioning projectile weapons - including water pistols, silly-string guns, and ping-pong pistols are permitted.
The Jim Henson Company can update, change or modify any policy or rule at any time and without notice.
*Winner plus 3 guests. Travel/accommodations not included. Tour scheduled for Monday, October 21st.
Organizer of Farscape: 20th Anniversary Celebration by The Jim Henson Company