Description
**SOLD OUT** But do pop your name on the waiting list and we'll let you know about the next one (or if we find a way to fit a few more chairs in the polytunnel)
We need new kinds of farms operating in new kinds of ways...
Colin Tudge is an expert in the ethics and philosophy of biotech, agriculture, conservation, and science communication.
With regular appearances on television and radio, lectures from Brazil to India and the USA, and print articles in the New Statesman, the Independent, The Guardian and many others - Colin is a pioneering voice in modern agriculture.
He is leading the Campaign for Real Farming and his latest book "Good Food for Everyone Forever" proposes a method of farming that is expressly designed to feed people without wrecking the rest of the world.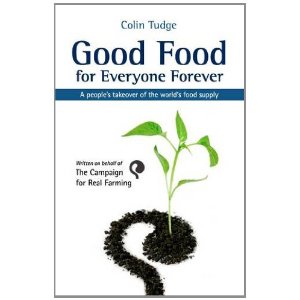 Join us at FARM:shop Dalston for a dinner of local produce and the opportunity to hear Colin and ask questions, as we find out whether we really can develop self-reliance and agricultural sustainability.

Ticket includes talk with Q&A, drink on entry and hot stew dinner. Cash bar also available.
FARM:talk is a regular series of events exploring themes such as alternative agriculture, urban greening, and food culture with leading thinkers and pioneers from the sector.