Farming Church: Cultivating Adaptive Change in Congregations
Description
THE EVENT
Leading congregations forward into significant, proactive, mission-congruent change is at the heart of effective pastoral and lay ministry in this Postmodern Era. Yet, when it comes to actual change, the church does not go there quickly or easily. Leaders often underestimate the resistance to change in church systems. There are so many clergy and church leaders who scratch their heads, wondering why their change effort was not received with open arms.
After years of leading churches, consulting, coaching clergy, and otherwise engaging the christian movement, Mark Tidsworth leads the Farming Church learning experience for those helping congregations adapt to the world in which we now live. Farming Church adopts the often-used guiding metaphor of Jesus in the gospels to guide us into intentional, adaptive change. Mark will describe the growth environment for change, along with seven key cultivation practices which form the ecosystem for congregational development.
This Farming Church learning experience focuses on these topics:
Describing the congregational ecosystem

Learning adaptive change theory and practice

Eliminating the obstacles to change

Avoiding false starts while leading change

Increasing readiness: raising the congregational readiness quotient

Proactively cultivating the seven key practices of "farming church"

The leadership roles of clergy and lay leaders in cultivating change

Initiating and leading change-cultivation ministry in your context
Participants will engage in presentations, small group debriefings, videos, individual reflection, and dialogue in this interactive learning experience.
1.5 CEUs are included.
---


THE PRESENTER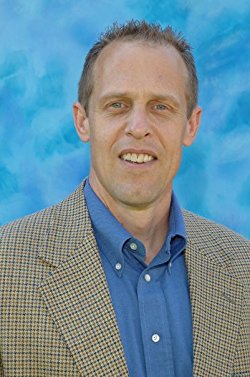 Mark Tidsworth
Author of the innovative book Shift:Three Big Moves for the 21st Century Church, Mark Tidsworth continues his challenge to the church with his latest work Farming Church: Cultivating Adaptive Change in Congregations.
Mark Tidsworth is an ordained Baptist minister who lives in Chapin, SC with his wife Melanie and three children. Mark received his Master of Divinity from The Southern Baptist Theological Seminary in Louisville, KY. He received a Master of Education in Clinical Counseling from The Citadel in Charleston, SC.
Mark also completed post-graduate study in Marriage and Family Therapy at Converse College in Spartanburg, SC. Mark is a licensed Professional Counselor and Marriage and Family Therapist. He is a Certified Leadership Coach and Life Coach, and a Certified Peoplemap Communications System Trainer. Mark is a trained Congregational Consultant and Emotional Intelligence Trainer.
Mark is the President of Pinnacle Leadership Associates, based in Chapin, SC. Pinnacle Leadership Associates is a professional group assisting clients to discern and live out their callings through purposeful living and working.
---
THE LOGISTICS
Register early for a discount.
Through June 15 - $160/person
After June 15 - $185/person
Registration includes four meals and snacks. (Please alert us to any dietary restrictions via email.)
July 12 - lunch and dinner
July 13 - breakfast and lunch
Registration includes:
All sessions and worship
A copy of the book Farming Church
Four Meals and snacks
1.5 CEUs certificate
Limited on-campus housing is available on a first-come, first-serve basis.
$30/night for shared bedroom (2 twin beds), shared bathroom
$60/night for single bedroom, shared bathroom
---
Schedule
Wednesday, July 12
9:30-10:00 – Orienting Ourselves: Introductions and Devotional Moments
10:00-12:00 – Session One
12:00-12:45 – Lunch
12:45-2:15 – Session Two
2:15-2:30 – Break
2:30-3:45- Session Three
3:45-4:00 – Break
4:00-5:00 – Session Four
5:00-6:30 – Dinner
6:30-8:30 - Session Five
8:30-8:50 – Vespers
Thursday, July 13
9:00-9:15- Devotional Moments
9:15-10:30 - Session One
10:30-10:45-Break
10:45-12:00 – Session Two
12:00-12:45 – Lunch
12:45-2:15 – Session Three
2:15-2:30 – Break
2:30-3:45 – Session Four
3:45-4:00 - Commissioning