Description
Discover the Triple Bottom Line:
Economics, Ecology & Sociology
Featuring keynote speaker: Fred Provenza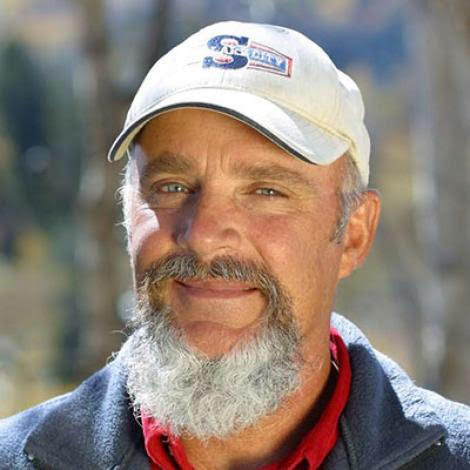 Provenza is a professor emeritus of behavioral ecology in the Department of Wildland Resources at Utah State University. There, he has directed an award-winning research group that pioneered understanding of how learning influences foraging behavior and how behavior links soil and plants with herbivores and humans.
Along with colleagues, Provenza has authored more than 250 publications in scientific journals and books. His first book was "Foraging Behavior." He co-authored a second book with Michel Meuret, "The Art & Science of Shepherding: Tapping the Wisdom of French Herders." His latest book, "Nourishment: What Animals Can Teach Us About Rediscovering Our Nutritional Wisdom," was published in November 2018.
Provenza will be featured on both days of the conference!
AGENDA
Tuesday, Feb. 25, 2020
8 to 9 a.m. Registration
9 to 9:15 a.m. Welcome
9:15 to 10:15 a.m. Industry Perspective, Dr. Tom Rabaey, General Mills
10:15 to 10:45 a.m. Area 4 Farm 2019 Research Results, Rain, Rust and Ruts: Is There a Silver Lining to 2019?, Dr. Mark Liebig
10:45 to 10:15 a.m. Links Between Land Management & Food Quality: What can Archive Samples tell us?Dr. Andrea Clemensen
11:15 a.m. to noon USDA Soil Health/Human Health Project, Dr. Mike Grusak
Noon to 1 p.m. Lunch/book signings/posters/vendors
1 to 1:45 p.m. NDSU Agribiome Future Initiative, Dr. Greg Lardy and Dr. John McEvoy
1:45 to 3 p.m. Building Soil Health Across North Dakota: Innovative Producer Panel, Dr. Abbey Wick, moderator
3 to 3:15 p.m. Break
3:15 to 4:30 p.m. Let Food and Feed be our Medicine. Dr. Fred Provenza
5 p.m. Social at the Hampton Inn & Suites
Wednesday, Feb. 26, 2020
8 to 9 a.m. Registration
9 to 9:15 a.m. Welcome
9:15 to 10:30 a.m. Mending Broken Linkages: Soil, Plants, Herbivores & Humans, Dr. Fred Provenza
10:30 to 10:45 a.m. Break
10:45 to 11:15 a.m. What Makes People Do What They do on their Farms and Ranches, Dr. David Toledo
11:15 to 11:45 a.m. Perspective from both Sides of the Desk, John Pfaff, Security First Bank
11:45 a.m. to 12:45 p.m. Lunch/book signings/posters/vendors
12:45 to 1:45 p.m. Weather Crystal Ball, Laura Edwards
1:45 to 2:30 p.m. Restorative Agriculture: A Farmer's Perspective, Greg Busch
2:30 to 3:30 p.m. Future Directions and Challenges for Agricuture, Dr. Jerry Hatfield
3:30 to 4 p.m. Q&A with all speakers and wrap-up, Jay Fuhrer
Registration deadline
6 p.m., Feb. 18, 2020
FAQs
How can I contact the organizer with any questions?
Contact Burleigh County Soil Conservation District at 701-250-4518, ext. 3, or e-mail lucinda.makedonski@nd.nacdnet.net
Do I have to bring my printed ticket to the event?
No
Is my registration fee or ticket transferrable?
Yes. Please let those at the registration desk know who you are replacing
Is it ok if the name on my ticket or registration doesn't match the person who attends?
Yes