Description
Join us for the first ever FarmHop on September 23rd, 2017 9am-4pm (individual tour times may vary slightly).
A huge THANK YOU! to our sponsors for making this event possible: Market Wagon, South Shore Convention & Visitors Authority, Purdue Extension, The Market, Miller Pizza Co., Nature's Cupboard, Olthof Homes, Piazza Produce, & Seven Sons.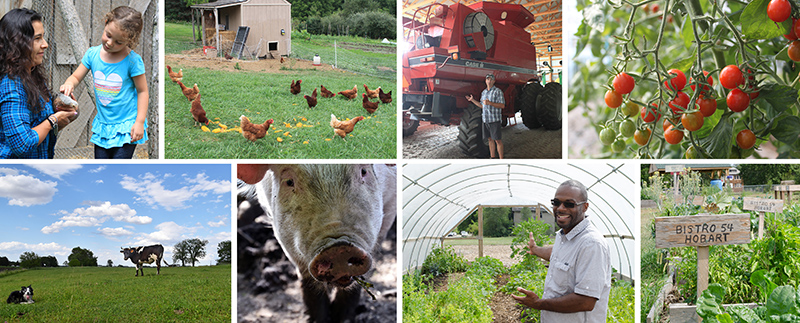 CHOOSE YOUR TOUR!
Choose one of four tours from around the region for an in-depth look into the amazing work that goes on at family farms, community gardens and local food projects in Northwest Indiana. Enjoy the fall foliage and seasonal changes from the view of a local farm. Hop on a bus full of farm enthusiasts and away you go!
Visit nwifoodcouncil.org/farmhop for additional details and photos.
Tour 1 – Gary, IN departure – see several thriving urban farms with unique solutions for community food access, a beautiful aquaponics system, a garden for the visually impaired, a school's vibrant and diverse farm and more!
Tour 2 – Valparaiso, IN departure – explore a successful, biodynamic hop farm with heritage breed animals, a loving family whose children manage their egg laying operation, and an interesting approach to commercial agriculture that sells nearly all of its products locally.
Tour 3 – LaPorte, IN departure – check out a historic public learning farm, a school where students raise and tend bees, a church that created a food-providing organization to serve the hungry, and an organic Community Supported Agriculture (CSA) farm that grows a variety of vegetables, flowers, and herbs in addition to hens for eggs.
Tour 4 – Crown Point, IN departure – check out incredibly diverse organic vegetable farms with year round growing solutions from high tunnels to greenhouse; and wholistic approach to sustainability from composting to heritage breed animals to growing animal feed right on the farm.
Tickets are only $20 for adults and $10 for kids 12 and under and include a local food lunch! Plus, adult ticketholders will receive two added bonuses:
A voucher worth $20 redeemable at MarketWagon.com, an online farmers market delivering local food across Northwest Indiana.
$10 off a produce box at Nature's Cupboard in Michigan City & Chesterton (bring your FarmHop ticket in for discount). Ordering info: naturescupboardonline.com. All produce is either local or certified organic.
Questions or interested in sponsorship? Call 219-313-8828 or message us on Facebook!
THANK YOU!
Thank you to our generous sponsors for making this event possible!