Description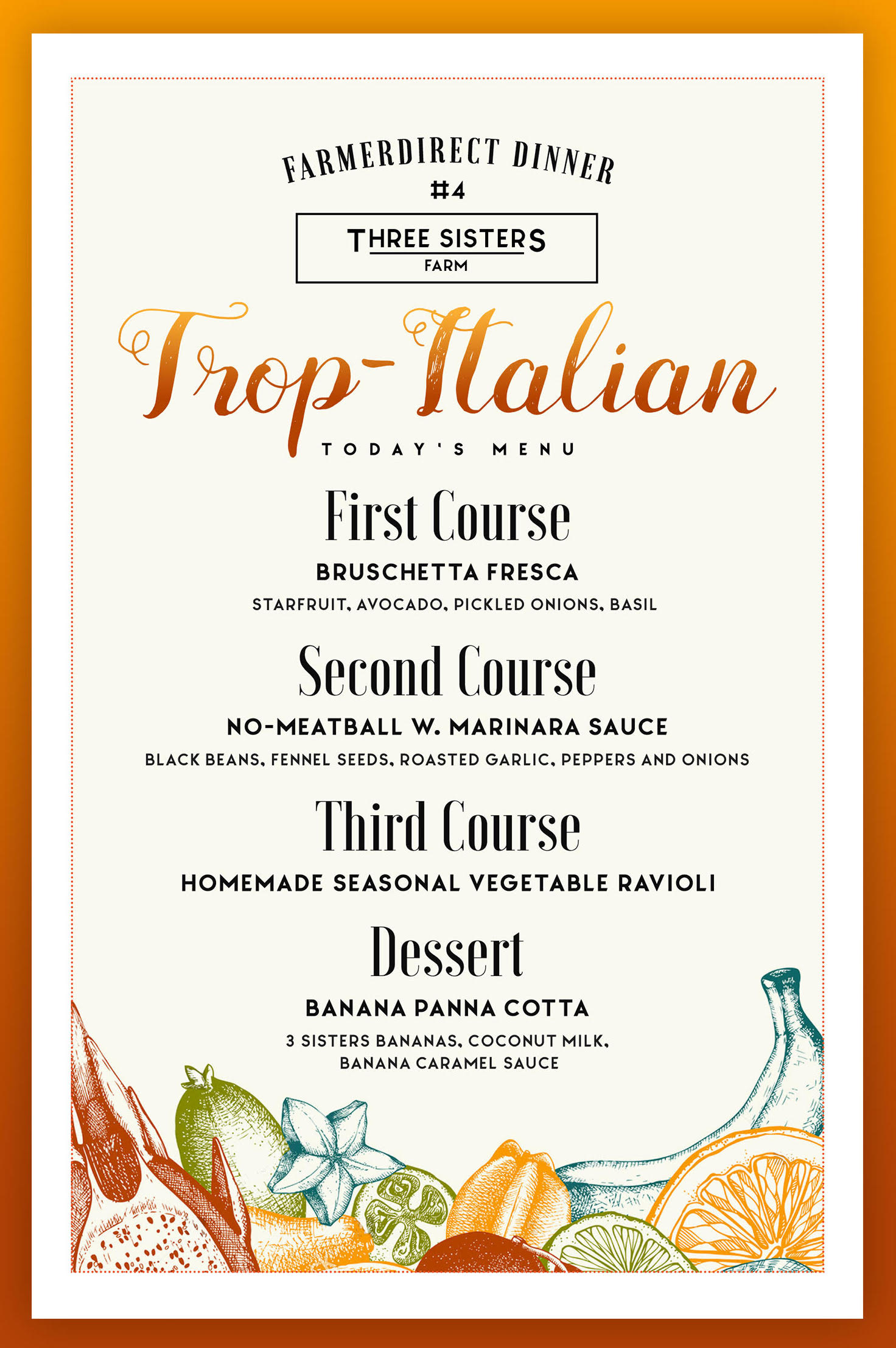 Beverages
Kombucha - donated by Angry Booch
Farm Fresh Limeade - made by Farmer John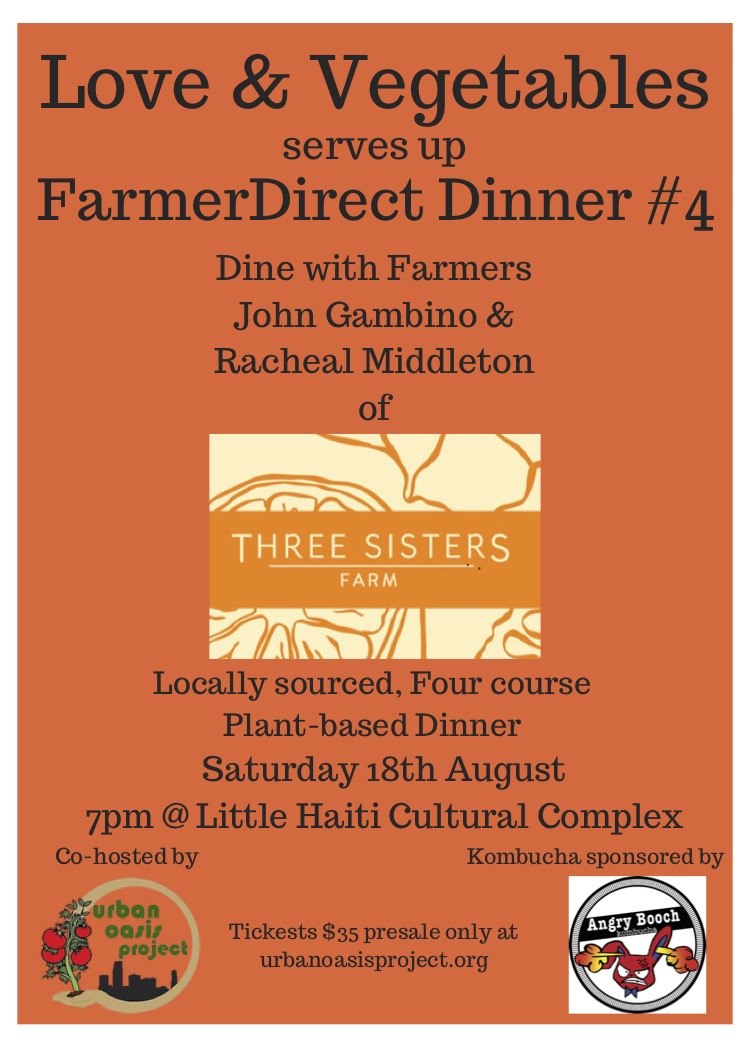 Love and Vegetables and Urban Oasis Project are hosting the FarmersDirect dinner series highlighting farms here in South Florida to provide the best plant based and truly local deliciousness possible.
At each dinner, most of the ingredients will be sourced from a specific farm, and the farmer will be present to share the meal and have a live interview about their motivations, successes, challenges and dreams. We purchase all of the produce, plus a portion of the proceeds will go to that farmer as a thank you for their work.

Entry at 7PM, First of four courses will be served at 7:30. Kombucha generously donated by Angry Booch. Please bring your own alcoholic drink of choice if you desire- we re not allowed to provide them.