Description
Join us as we welcome more of Miami's newest farmers into the scene! Roberto Grossman runs a one acre farm and produces dozens of veggies with organic practices- no pesticides or herbicides, and mostly done by hand without tractors or large machinery. This maximizes their goal of creating a sustainable food production system. The farm is in Homestead FL and produce never travels more than 50 miles to reach it's destination. We're so thrilled to have that destination be your dinner plate via the kitchen of Love and Vegetables!
Love and Vegetables and Urban Oasis Project host the FarmersDirect dinner series to highlight farms in South Florida and provide the best plant based and truly local deliciousness possible.
At each dinner, most of the ingredients will be sourced from a specific farm, and the farmer will be present to share the meal and have a live interview about their motivations, successes, challenges and dreams. We purchase all of the produce from the farms, plus an extra portion of the proceeds will go to that farmer as a thank you for their work. Revenues support our SNAP doubling programs at farmers markets.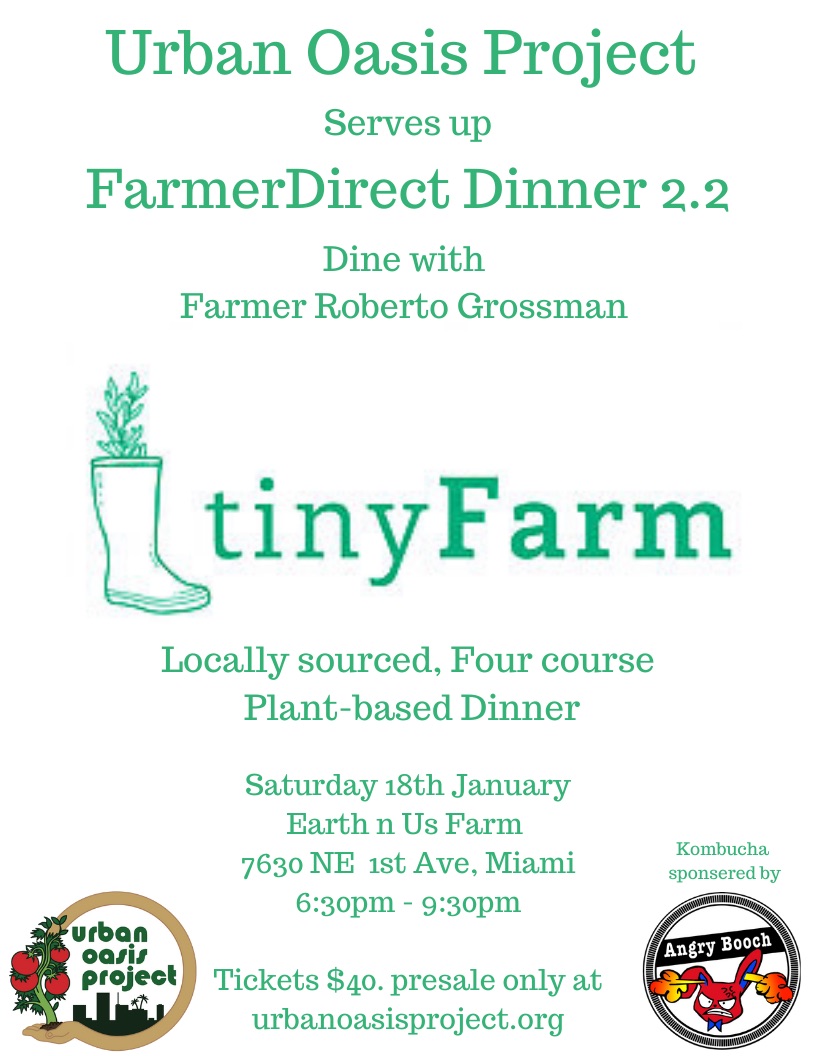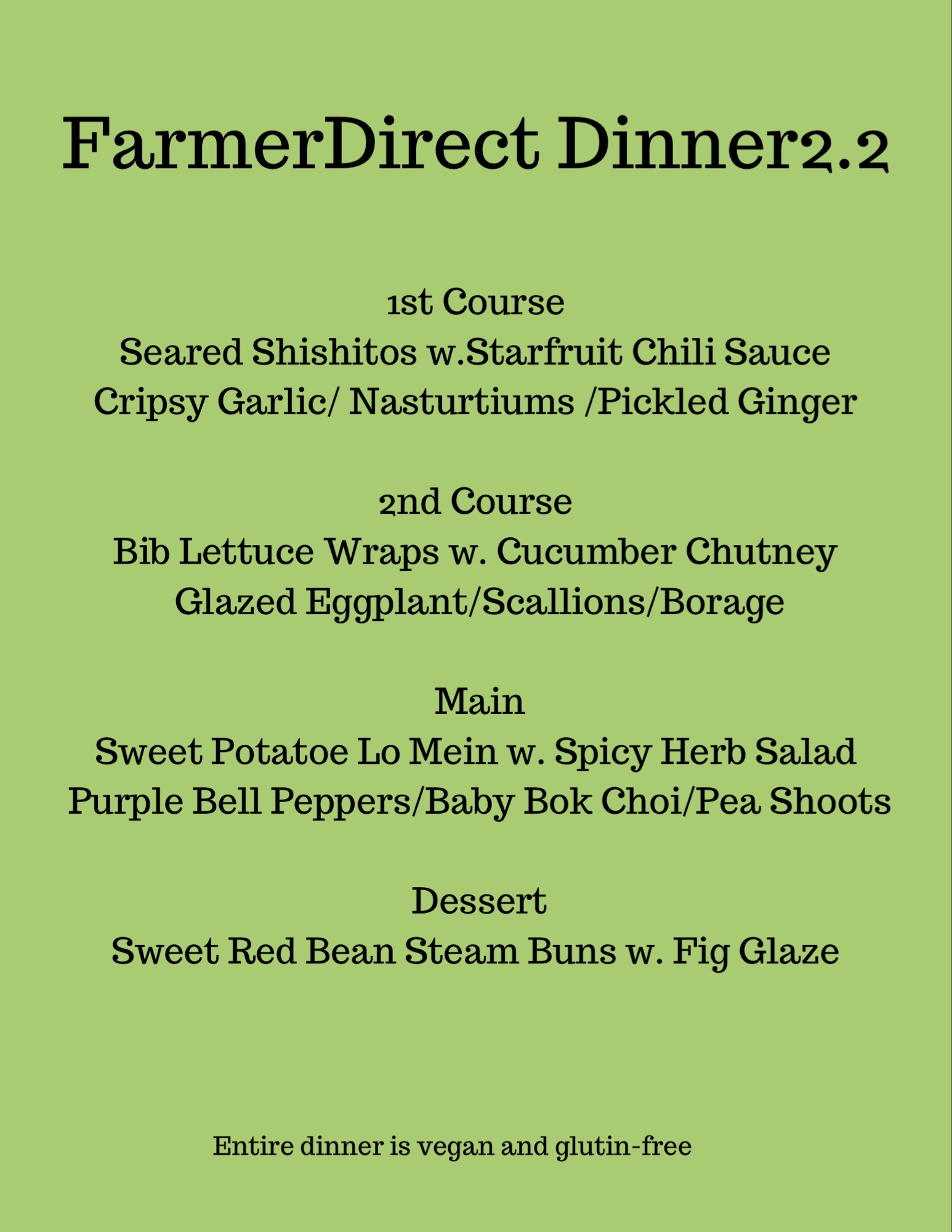 Street parking is free along 76th St. Look for the signs!