Farmers' Market Spring Cocktail Night: Pacific Rim Meets Pacific Coast
Description
CUESA and the San Francisco Chapter of the United States Bartenders Guild (USBG) will host an evening of spring farmers market cocktails in our kitchen at the Ferry Building from 5:30 – 7:30 pm.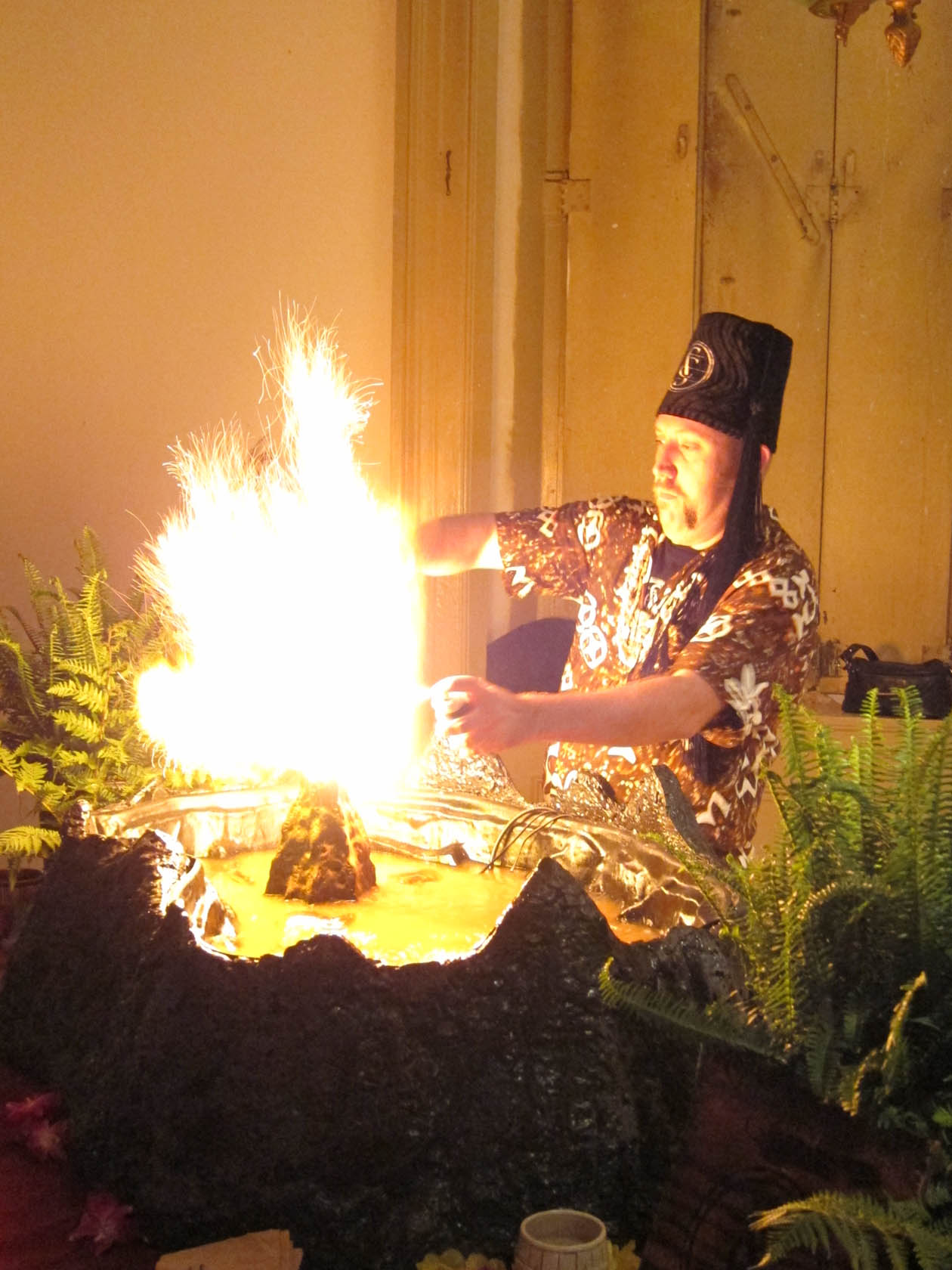 If you have attended one of our cocktail nights before, you know to expect both great food and innovative, signature cocktails. This event is set to be even bigger, with more cocktails to sample and more space in front of the Ferry Building to roam. Pacific rim drinks will be paired with pacific coast produce, and local watering hole Smuggler's Cove plans an explosive concoction from their erupting volcano.
Guests will enjoy 3 full-sized signature cocktails made with Laphroaig Islay Malt Whisky, El Tesoro Tequila and Cruzan Single Barrel Estate Rum. And 12 sample-sized drinks will be on hand to sip featuring FAIR Quinoa Fair Trade Vodka, Moon Mountain Vodka, Michael Collins Irish Whskey, Oxley DryGin, No 3 Gin, Solerno Blood Orange Liqueur, Combier Original Orange, Herradura Tequila, Casa Noble Tequila, Siete Leguas Tequila, St. George Absithe Verte, and VeeV Açaí Spirit. This eclectic array of spirits and the variety of spring produce (everything from strawberries and cherries to radishes, cucumbers and pea pod juice!) ensures that each drink will be distinct and memorable.
Imbibe, snack, get inspired and take home recipes in the name of supporting local, sustainable agriculture and Bay Area cocktail culture.
The line-up of bartenders includes:
David Ruiz, Mr Smiths and That's My Jam
Jeff Lyon & Ken Furusawa, Range
Keli Rivers, Hotsy Totsy Club
Martin Cate & Steven Liles, Smuggler's Cove
Kevin Diedrich, Burritt Room
Erik Adkins and Co, Slanted Door and Heaven's Dog
Tony Devencenzi, Bourbon & Branch
Michael Callahan, Azul
Brandon Josie, 15 Romolo
Peter Vestinos, Prospect
Kristin Almy, Bar Adagio
Kate Bolton, Michael Mina
Alicia Walton, Elixir
Matt Harrison, Delarosa

Hors d'oeuvre prepared by:
Slanted Door/Heaven's Dog
15 Romolo

Ozumo

Venus

Revival

Beretta

Delarosa

Sutro's @ the Cliff House
NOTE: No one under 21 years old will be admitted.