Description
FREE to all farmers!
DEC 8: WHOLESALE SUCCESS - Meeting the Needs and Values of Wholesale Buyers
Who is your customer and why do they buy? Meeting the needs and values of produce buyers is fundamental to creating a healthy long-term relationship. Come learn what it takes to keep your wholesale buyer coming back for more and willing to pay a premium for your produce.
DEC 9: ON-FARM FOOD SAFETY - Scale Appropriate and Profitable Produce Handling
FOOD SAFETY IS FOR EVERYONE - LET'S DO IT PROFITABLY! Learn about the key areas of food safety and discuss ways to minimize risk and design food safety practices that are viable, cost-effective, easy to implement, and right for your farm.
This training is hands-on and designed for active learning. Pleae bring 3 copies of a map of your farm (can be a sketch, arial photo, copy of a survey, or satellite image (from Google Maps). Please be prepared to draw in details like: fields, water sources, traffic/movement flow, tools and equipment, postharvest areas, food storage areas, bathroom facilities, hand wash areas, livestock areas, break areas, parking and visitor access, wildlife habitat, waste collection, and chemical and supply storage.
More Information about the event:
The workshops are provided by Family Farmed (a non-profit organization committed to expanding the production, marketing and distribution of locally grown and responsibly produced food, in order to enhance the social, economic, and environmental health of our communities).
Our trainer, Atina Diffley, is an organic farmer and author of the 2012 award winning memoir, Turn Here Sweetcorn: Organic Farming Works. Atina draws on her decades of experience in vegetable production and marketing to provide operators of produce farms of any size with useful, practical, profit-making guidance on how to achieve the highest quality produce for sale!
Funding for this event is made possible by the USDA.
Please contact Katie at Farm Runners with any questions you may have about participating:
970-846-3714 or katie.farmrunners@gmail.com
*Day 2 of the workshop may satisfy staff training requirements as described in the FSMA Produce Safety Rule in §§ 112.21(a) and (b). There is not presently an equivalency evaluation process so it does not currently satisfy supervisor training described in the FSMA Produce Safety Rule 21 CFR Subpart C § 112.22(c).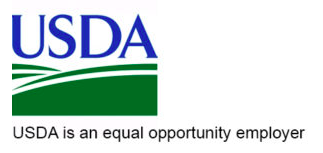 This material/event is funded in partnership by USDA, Risk Management Agency, under award number 522-C006.