Description
THIS EVENT IS OPEN TO GROWING CLUB MEMBERS, SARVODAYA FARMS FARMER TRAINEES (PAST AND PRESENT), AND SPECIAL INVITEES ONLY.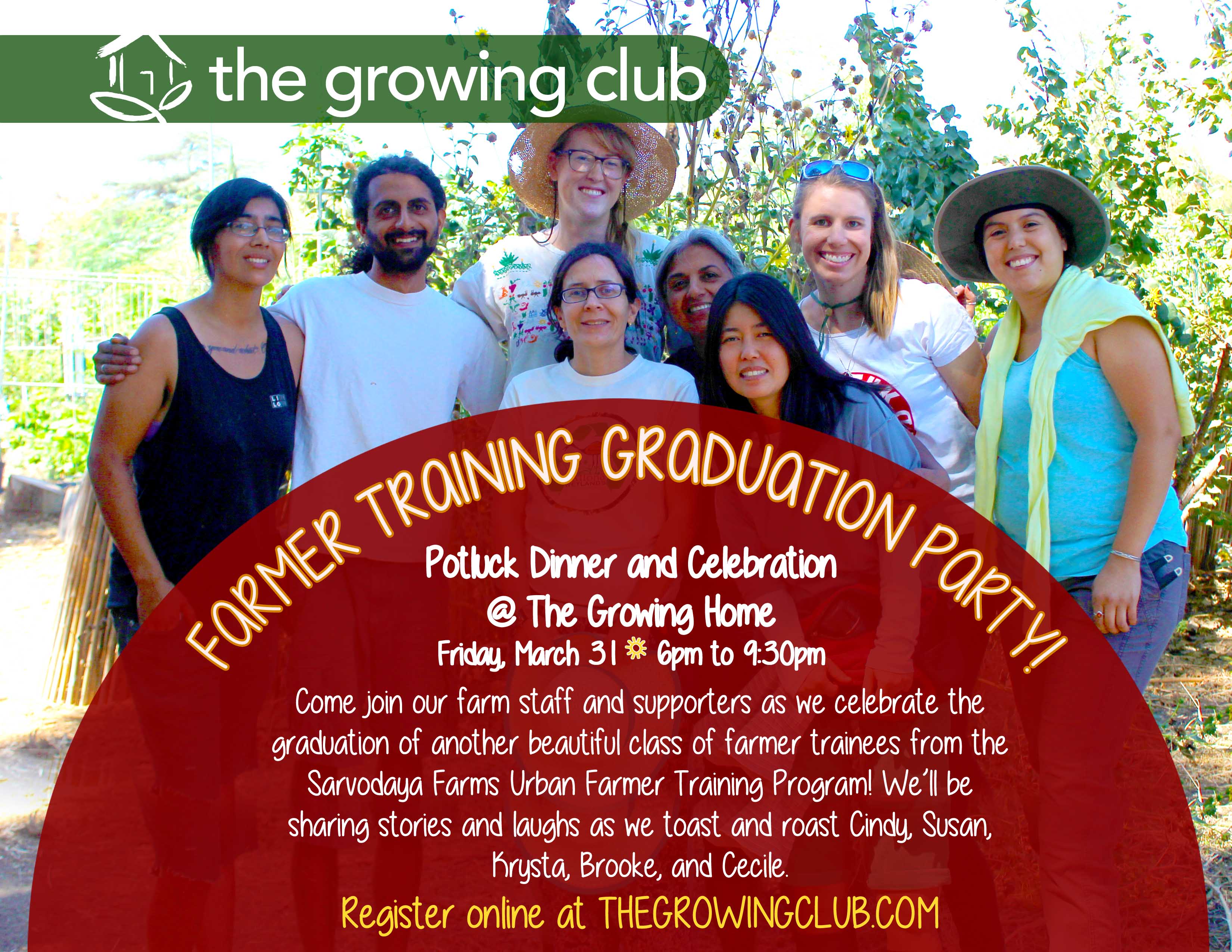 Hello Friends of The Growing Club,
The Growing Club would like to invite you to a celebratory Farmer Training Graduation Party! As the seasons change and mature crops leave our frields, so do too our Farmer Trainees. We have nurtured their skills, hopes, and goals as best we could in the limited time we had with them, and now it is time for these Farmers to move on to myceliate their own communitys and grow their own farms. Join us as we celebrate their achievements, share stories, reminiscence of days gone by.
We will also be welcoming our new Farmer Training Class at this celebration.
This event will be outside in the backyard of The Growing Home on March 31st, starting at 6:00pm. Please save the date for the event, and register at this Eventbrite link if you plant to attend..
What to bring:
-- Potluck Dish - Please bring some food to share for the potluck such as a salad, soup, main dish or dessert/fruit. We will provide the drinks and make a main dish.
-- Washable dinnerware, as this is a zero-waste event.
-- Appropriate Dress - the event will be held outside during the evening, so please dress appropriately.
There will be a tour of The Growing Home, so come at 6:00 to see it while there's still light! We will also share food, silly stories, appreciation, and hopes for the future.
Looking forward to seeing you all soon!
- From all of us at The Growing Club