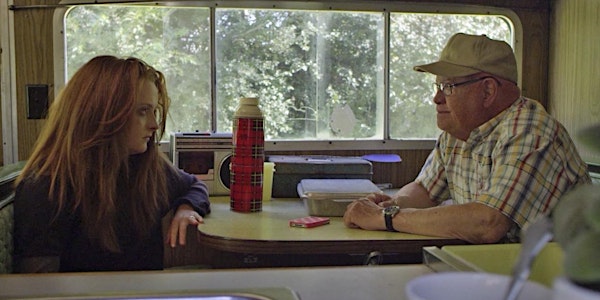 'Farmer of the Year' screening - The Opera House at Enosburg Falls, VT
When and where
Location
The Opera House at Enosburg Falls 123 Depot St Enosburg Falls, VT 05450
Description
'Farmer of the Year' a feature film by Vermont filmmakers starring Barry Corbin ('Northern Exposure'), Terry Kiser ('Weekend at Bernies') and Mackinlee Waddell ('GCB'). On screen at the Haskell Free Library and Opera House in Derby Line VT. Thursday, July 11 at 7 p.m. Drama with embedded comedy. 1h 43min. Admission - $12
15% of the proceeds benefit the VERMONT LAND TRUST. VLT.org

Q&A with the filmmakers will follow the screening.

After selling the farm he's worked for over 60 years, an aging farmer finds himself useless and adrift. Struggling to maintain his youth he road-trips across the country in a '73 Winnebago with his equally directionless and unreasonably self-confident granddaughter. Heading west, they find themselves in seemingly impossible situations with only each other for support. As the journey progresses so does their relationship and they begin to understand and appreciate each other as individuals while discovering that being young and being old, aren't all that different.

A deceptively simple look at aging, transitions, loss and family.
The film has been selected to screen at film festivals across the country, winning 'Audience Choice Awards' at the Minneapolis St. Paul, Sedona and Woods Hole International Film Festivals It won 'Best Actor' for Barry Corbin's performance at Woods Hole and was nominated for Best Feature Film and Best Actor at the Soho International Film Festival in New York City and Lady Filmmakers Festival in Los Angeles. The duo won the 'Emerging Directors Award' at the St. Louis Int'l Film festival.
"Swanson's screenplay avoids sentimentality, achieving instead the kind of gentle, humanistic comedy we rarely see these days in movie theaters."
Margot Harrison
Seven Days/Rotten Tomatoes
https://www.sevendaysvt.com/vermont/vermont-filmmakers-farmer-of-the-year-avoids-corn-in-its-portrait-of-corn-country/Content?oid=23941519