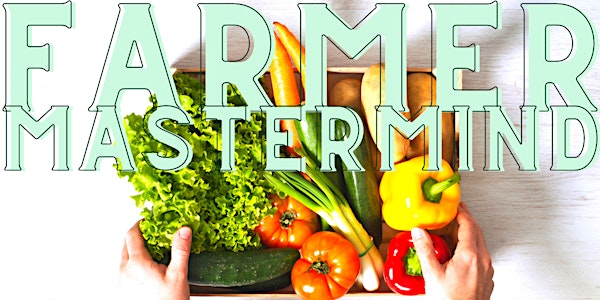 Farmer Mastermind
A local meet up for farmers to brainstorm and network with other locals. Bring your ideas, your failures, and your wins. Let's work together
When and where
Location
5779 Hagan-Stone Park Rd 5779 Hagan-Stone Park Road Pleasant Garden, NC 27313
About this event
We gathering a group of people interested in doing good with farming. People with an open mind and a willingness to share. Ideal people for this group are people that have a farm or homestead, that are raising animals or veggies and have an eagerness to make their farm even better.
For now, we will be capping the group size at 20 people. In the future, if we can we may allow that size to grow.
The timeline will look something like this:
1- Mingle and socialize
2- Two different group members informally present their farm venture. What they're doing well and what they are struggling with. The group will ask questions and make suggestions for that each of the presenters.
The idea is for everyone in the group to leave with something they can try on their farm. But with the two presenters, we will send them home with lots of new ideas and things to try.
we'll use a sign up sheet so that we can have two new people present each week.
3- in the spring we can meet at farms and perform pasture walks. To talk about what's working and what's not in different pastures.
4- closing networking, announcements, and group ideas.