Farmageddon Chicago Premiere & Food Rights Workshop

Saturday, August 27, 2011 from 2:00 PM to 9:30 PM (CDT)
Event Details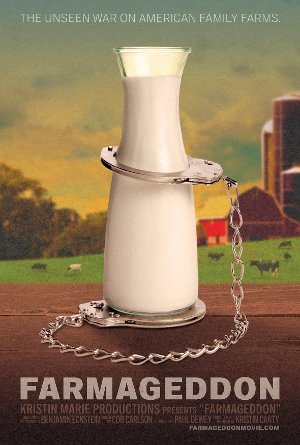 * * Ticket purchases for this event will close at 4pm CST today. After 4pm please call Kimberly Hartke at 703-675-5557 if you'd like to snag a ticket. * *
Chicago Premiere
of Farmageddon--the Unseen War on American Family Farms
Please join us for
Meet & Greet with the Filmmaker & Movie

Plus Food Rights Workshop & Fundraiser
Saturday, August 27, 2011
2:00pm -- Meet & Greet in Gene Siskel Center Gallery Cafe, with Filmmaker, Kristin Canty and other *Real Food Celebrities*
Enjoy Raw Vegan Appetizers courtesy of our sponsor, Karyn's Raw Restaurant.
Beverages will be available through the movie concession stand.
3:00pm -- Farmageddon Movie at Gene Siskel Center, 164 N. State Street, Chicago, IL 60601
4:30pm -- Brief Q&A with Filmmaker
* Scroll down to bottom for parking info

___________________________________________________________________________________
4:45pm   --Break for Dinner on your own--
___________________________________________________________________________________
6:30pm-9:30pm --Optional Fundraiser at a different location with ample free parking!
Join Max Kane and Kristin Canty for the First Ever
FOOD Rights WORKSHOP and
Max Kane Legal Defense Fundraiser
Location: The Erika DuFour Photography Studio, 2140 W. Fulton Street, Unit E, Chicago, IL
*Speakers for Food Rights Workshop*
Michael Badnarik, Libertarian Presidential candidate 2004
Sheriff Richard Mack,Constitutional Rights Advocate
Max Kane, Raw Milk Activist
Elizabeth Rich, Attorney Farm to Consumer Legal Defense Fund
Vernon Hershberger, Dairy Farmer
Jim Marlow, Nutritionist
Location: The Erika DuFour Photography Studio, 2140 W. Fulton Street, Unit E, Chicago, IL
We'll have ample free parking and wonderful nutrient dense refreshments
____________________________________________________________________________________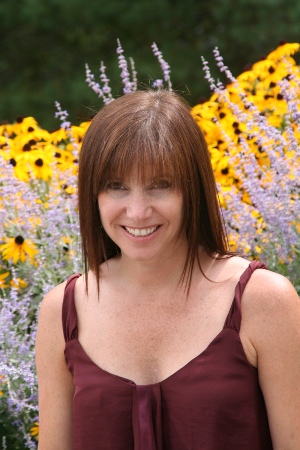 About the Film
Kristin Canty's son was healed of multiple allergies by farm fresh foods, among them raw milk. When she heard of the armed raids and seizures taking place on family farms she was horrified. And knew she had to do something about it. In this enthralling film, Canty lets the small farmers tell their stories.
For more details and to see the movie trailer, visit: http://farmageddonmovie.com/
The documentary, Farmageddon was chosen as NY Times Critics Pick.
See also, LA Times Movie Review
For the film's backstory, see the publicist's blog:
Mom Makes Movie to Defend Rights to Healthy Food
Press Release:
Chicago Premiere of Farmageddon Movie
Please spread the word, pass this invite to your friends!
Can't make this one? See other Farmageddon Events on the publicist's blog.
__________________________________________________________________________________
Fundraiser Speaker Bios:
Sheriff Richard Mack - At the U.S. Supreme Court Sheriff Mack won the greatest State's Rights case against the Federal government in the history of America.  Sheriff Mack now teaches 10th Amendment State's Rights classes across the U.S. and is coming to teach us why the FDA & USDA do not have the jurisdiction we may think they have, and how our local county sheriff can become our greatest ally in Food Freedom.  http://sheriffmack.com/

Michael Badnarik - Constitutional scholar, author, and former United States Presidential Candidate, Michael Badnarik teaches Constitutional classes across the U.S.  Michael is one of the most knowledable and well articulated speakers in the world on Individual Rights.  Michael is coming to teach us the fundamental principles of individual Rights, the differences between right and privileges, and how the freedom to choose what we eat is protected under the U.S. Constitution's 9th Amendment and our right to privacy   http://www.constitutionpreservation.org/
Vernon Hershberger: Vernon, his wife and nine children own and operate a small family farm in the beautiful rolling valleys of Sauk County WI., One hour N.W. of Madison. They have an amish background and still prefer a simpler lifestyle, working with the land, animals,and the rest of God's Creation. They feel a strong calling upon their lives to provide Real, Raw, Food for those who are seeking to live healthy lives and desire to raise their families with a healthy diet.
More to come!
* Note on parking:  Gene Siskel Center offers parking discounts with a validation, please park only at the InterPark Self-Park at 20 E. Randolph, which is across the street from Macy's (there's also an entrance on Wabash near the corner of Randolph). Parking is $14 for 9 hours with a validation ticket, which you can obtain from the theater box office.
This event is part of the Chicago premiere of Farmageddon. The film is playing one show daily, Aug 26-29, 31. If you can't make this event, tickets are available from the Gene Siskel Center box office for other days.
Have questions about Farmageddon Chicago Premiere & Food Rights Workshop?
Contact Max Kane
Attendee List
Sort by:

Date

|

First Name

|

Last Name
When & Where

Gene Siskel Center
164 N. State Street
Gallery Cafe & MovieTheatre
Chicago, ILLINOIS 60601


Saturday, August 27, 2011 from 2:00 PM to 9:30 PM (CDT)
Add to my calendar
Organizer
Max Kane
After using raw milk and other raw foods to reverse Crohn's disease, Max went on to make available to other people the very foods that saved his life. It was not long before Max found himself under subpoena by the WI Department of Justice to give testimony against the farms which supplied him. In spite of being threatened with jail under contempt of court, Kane refused to testify and the case is now under petition in the WI Supreme Court.  
Come help support is legal defense!  http://rawmilkparty.com/
Farmageddon Chicago Premiere & Food Rights Workshop