Multiple Dates
Farm-to-KITCHEN Cooking Classes: Spices and Flavors of India
Description

Farm-to-KITCHEN Cooking Classes: Spices and Flavors of India
Presented by The Trustees
Variety is the spice of life! Learn how to cook new flavors at The KITCHEN at The Boston Public Market with a seasonal & local twist on the traditional flavors of Indian Cuisine at our Farm-to-KITCHEN Cooking class with Chef Sandhya Jain!
In this lively, hands-on cooking class you'll learn how to utilize the produce and products of the farmers and artisans of the Boston Public Market. Guided by Chef Sandhya you'll create an exciting multi-course meal based on seasonal, local food, and increase your comfort in the kitchen through new knife skills, techniques, and flavor profiles. Come ready to roll up your sleeves and get cooking! The majority of ingredients for the day's cooking and baking will be straight from The Boston Public Market, proving you can buy local, eat local and still achieve international flavors.
In addition to learning a new cooking style, you'll enjoy tastes of three local New England wines that pair perfectly with recipes we'll be making, courtesy of The Massachusetts Wine Shop.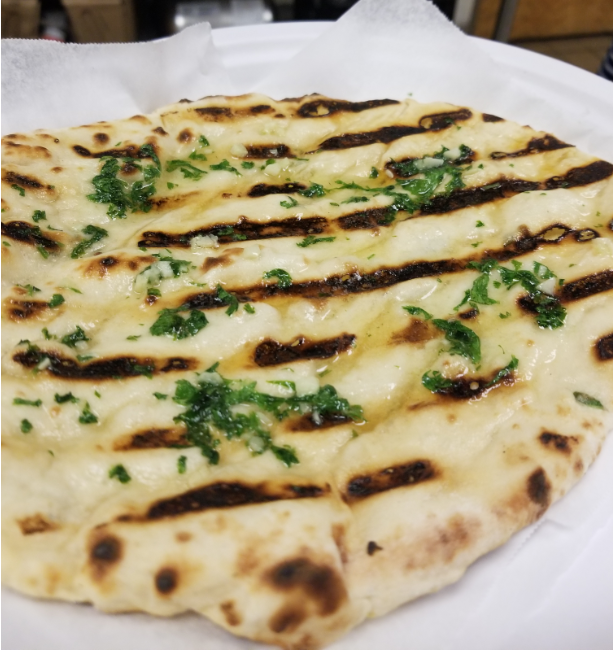 Dates:
Saturday, April 13 from 5:00-7:00 pm
Saturday, May 11 from 5:00-7:00 pm
Saturday, June 8 from 5:00-7:00 pm
Menu
Garlic Naan, a flatbread pita made with fresh garlic and herbs from Stillman's Farm
Tandoori Mushrooms from Siena Farms stuffed with Appleton Farms cheese, cardamom, and a secret blend of traditional spices and herbs, topped with a fresh mint chutney made with herbs from Stillman's Farm
Chicken Saag using Chestnut Farms Chicken simmered in locally made ghee and fresh greens from Stillman's Farm
This menu can be made vegetarian, but not gluten-free or vegan. To request a vegetarian option or to inquire about allergies, please email kitcheninfo@thetrustees.org if you have allergy questions. Please note that The KITCHEN is not a gluten or nut-free facility and there's always a slight risk of cross contamination.
Tickets: $60 for Trustees member and $75 for Non-Trustees Members. Members must bring their current member card and number. Join The Trustees and save! Members save between 20-40% off all classes in The KITCHEN.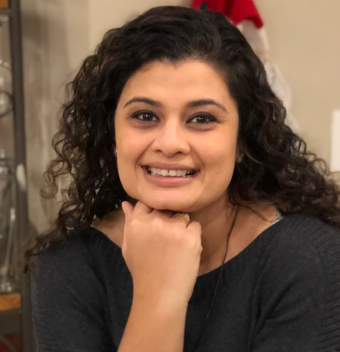 About Chef Sandhya Jain
Cooking has been my passion for over 20 years. While I grew up learning the basics of the traditional Indian spices from my mother, cooking in America taught me how to recreate the same flavors with what is available in the grocery stores here. Sandhya's Kitchen gives me a platform to share this enthusiasm for making Indian cooking easy and effortless with you, and providing you with the confidence to recreate all your favorite dishes from the Indian restaurants in your own kitchen, all while learning to add healthy spices and vegetables to your everyday cooking. For the past 3 years I have been hosting my own cooking show, aired by Franklin TV for the south west suburbs. If you are outside the coverage zone, these episodes are also available for viewing on my website www.SandhyasKitchen.com. I am looking forward to starting this new chapter at The KITCHEN at the Boston Public Market, and would love to have you join me on my culinary journey and learn to make Indian food, delicious and easy!
About The Trustees and The KITCHEN
As one of the largest owners of agricultural land and the premier steward of the cultural and natural landscape of Massachusetts, The Trustees extends its leadership to transform the local food system by connecting residents and visitors back to the land and sharing the Commonwealth's collective agrarian heritage through innovative retail and educational experiences at the Boston Public Market in the heart of downtown Boston.
The KITCHEN is a community gathering place, managed by The Trustees, that is restoring the craft of seasonal cooking in Massachusetts, New England, and beyond through hands-on classes and educational experiences that celebrate the farmers and artisans of this region. Partnered with the Boston Public Market, The KITCHEN embraces a whole-food approach to eating and promotes cooking as an essential cornerstone of a sustainable food system.
Join the Trustees and recieve discounts on KITCHEN events. Join here.