Description

Farm-to-KITCHEN Cooking Class with the Vegan Roadie
Presented by The Trustees
The KITCHEN at the Boston Public Market is excited to welcome Dustin Harder, the host and creator of the original vegan travel culinary series, The Vegan Roadie. In this hands-on class, attendees will learn Dustin's secrets to creating delicious (and beautiful) plant-based meals from his new cookbook, Epic Vegan. Guided by Dustin, you'll create a three course-menu and become more comfortable with plant-based cooking through new skills, techniques, and flavors!
Come ready to roll up your sleeves and get cooking! We will also have copies of Epic Vegan for purchase at the class - or bring your own copy and get it signed by Dustin!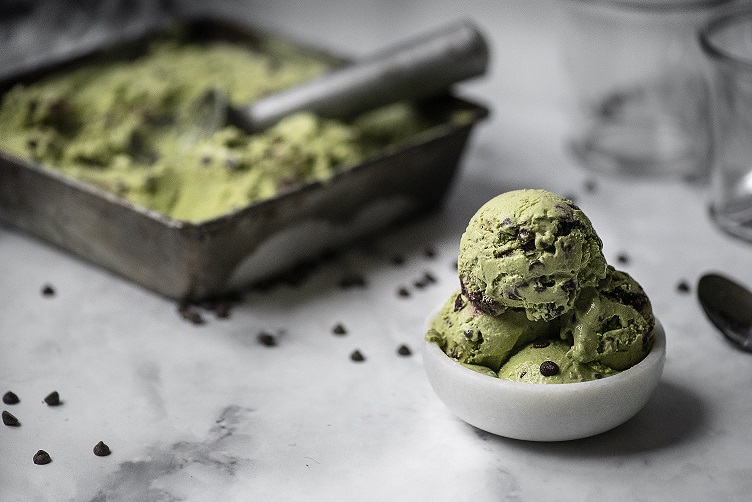 Menu:
Unicorn French Bread Pizza with beet marinara, cashew mozzarella, and edible flowers
Creamy shells with the cheesiest 'cheese' sauce
'Kale Me Crazy' ice cream sundaes with cherries, fudge sauce, and sunflower caramel sauce
This menu is 100% vegetarian and vegan. Unfortunately, we cannot accommodate gluten or nut allergies with this menu. Please email kitcheninfo@thetrustees.org to alert us to any other food allergies. Please note that The KITCHEN is not a certified allergy-free kitchen and cross contamination is possible.

Our hands-on cooking classes are structured as a group learning experience; you'll work with other students to create a seasonal meal led by our professional chef instructors. We focus on learning new cooking styles and techniques to increase your confidence and enjoyment in your own kitchen. Here are a few things to know before booking a class with us:
Each class is centered on the local, seasonal farmers and artisans of the Boston Public Market.
During each class, you'll learn 2 or 3 recipes, you'll work with between 2 and 4 other students to create each one, and you'll enjoy a plentiful taste of each.
Classes are usually between 2 and 2.5 hours long, unless otherwise noted.
Please be prepared to be on your feet, standing at a table, and cooking for the duration of class.
We recommend comfortable, non-slip, and closed-toe shoes.
Tickets: $60 for Trustees member and $75 for Non-Trustees Members. Members must bring their current member card and number. Join The Trustees and save! Members save between 20-40% off all classes in The KITCHEN.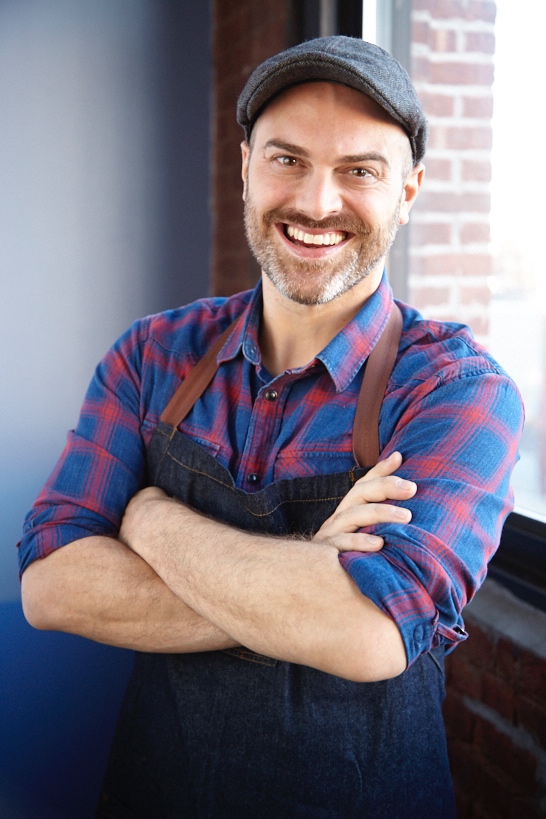 About Dustin Harder
Dustin Harder is the host and creator of the original vegan travel culinary series The Vegan Roadie. When not traveling, he works as a personal chef, recipe developer, and culinary instructor in New York City. As a graduate of the Natural Gourmet Institute, Dustin has been featured in such publications as Eating Well, VegNews, Vegan Lifestyle Magazine, and Paste Magazine. His second book, Epic Vegan, will be released July 9, 2019. Epic Vegan is the follow-up to Dustin's first book, The Simply Vegan Cookbook.

www.veganroadie.com
Facebook, Instagram and Twitter @TheVeganRoadie

About Epic Vegan
Epic Vegan offers a step-by-step guide to creating timeless comfort foods that are over-the-top delicious, and always plant based. Think classic and nostalgic, yet messy, juicy, and Instagram-worthy at the same time.
Are you into playing with your food? Epic Vegan does just that, encouraging home cooks to think outside of the box. Author Dustin Harder, host and creator of the original vegan travel culinary series, The Vegan Roadie, is your culinary coordinator for the adventure ahead, sharing recipes that everyone from beginner cooks to experienced chefs can create at home.
How does it work? Recipes are built from the ground up, so you can stop at just the biscuit, or go beyond to the Deep Dish Brunch Pizza with Garlicky Cheddar Biscuit Crust—the choice is yours! Also included are recreations of fast-food classics, like Norito's Los Tacos and Cray Cray Bread (you know you can't resist). Every creation is a flavor sensation guaranteed to wow your friends and your taste buds. The level of indulgence is up to you to decide!

About The Trustees and The KITCHEN
As one of the largest owners of agricultural land and the premier steward of the cultural and natural landscape of Massachusetts, The Trustees extends its leadership to transform the local food system by connecting residents and visitors back to the land and sharing the Commonwealth's collective agrarian heritage through innovative retail and educational experiences at the Boston Public Market in the heart of downtown Boston.
The KITCHEN is a community gathering place, managed by The Trustees, that is restoring the craft of seasonal cooking in Massachusetts, New England, and beyond through hands-on classes and educational experiences that celebrate the farmers and artisans of this region. Partnered with the Boston Public Market, The KITCHEN embraces a whole-food approach to eating and promotes cooking as an essential cornerstone of a sustainable food system.
Join the Trustees and recieve discounts on KITCHEN events. Join here.
Program Refunds/Cancellations: In the event that a program is cancelled due to severe weather, low enrollment, or other circumstances, we will notify you as soon as possible by email and issue you a full refund within 14 days of the cancellation. If you cannot attend a program as planned, contact kitcheninfo@thetrustees.org at least 7 days prior to the start of the program to receive a full refund. Refunds will not be granted for registration cancellations placed fewer than 7 days before the start of the program. There are no refunds for missed classes. The KITCHEN reserves the right to change program locations, schedules, or instructors when necessary.
Please note that the BPM Garage at 7 Sudbury St will be closed from September 29th, 2019 to October 19th, 2019, so on-site parking is unavailable during those periods. We apologize for the inconvenience. The nearest parking garage is the Government Center Garage: https://www.governmentcentergarage.com/parking-rates-hours.html