Description

Farm-to-KITCHEN Cooking Class: Summer in Rome
Presented by The Trustees
When it comes to food, Italians know best. Join us in The KITCHEN at The Boston Public Market for a seasonal & local twist on the traditional flavors of Roma, Italia at our Farm-to-KITCHEN hands-on cooking class! Chef Juli will lead this cooking class emphasizing the classic recipes she learned while teaching farm-to-table cooking classes in Rome. Juli's recipes will awaken your senses and introduce you to new options for flavorful meals at home.
The majority of ingredients for the class will be straight from The Boston Public Market, proving you can buy local, eat local and still achieve international flavors.
Each course will be paired with a tasting of local wines from The Massachusetts Wine Shop.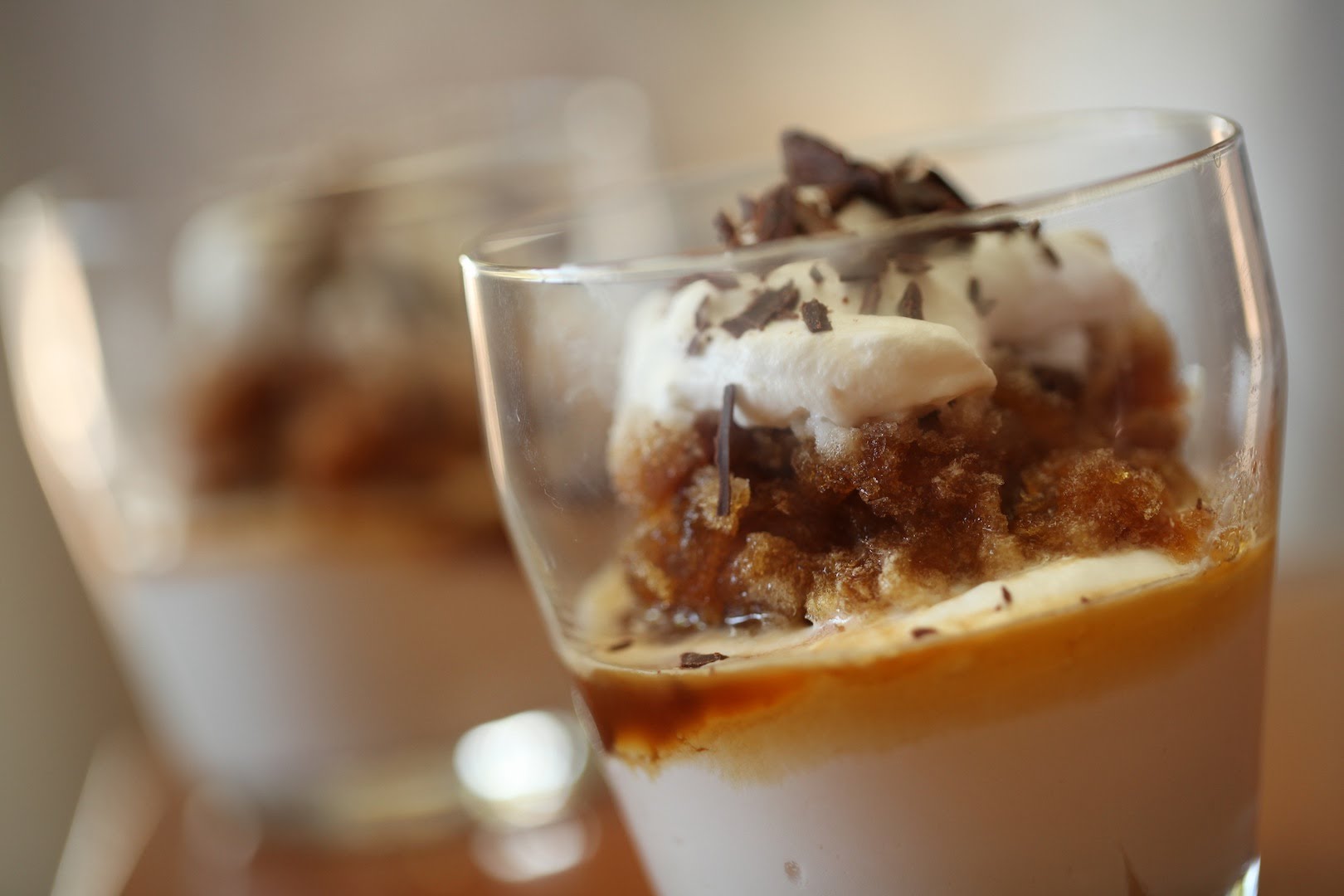 Dates:
Saturday, July 20 from 1:00 - 3:00 pm - CANCELED
Saturday, July 20 from 5:00 - 7:00 pm
Saturday, July 27 from 1:00 - 3:00 pm
Saturday, July 27 from 5:00 - 7:00 pm - SOLD OUT
Sunday, July 28 from 4:00 - 6:00 pm
Saturday, August 24 from 1:00 - 3:00 pm
Saturday, August 24 from 5:00 - 7:00 pm
Menu:

Fried local zucchini flowers from Stillman's Farm stuffed with Appleton Farms ricotta
Catch of the Day from Red's Best with fresh Salsa Verde using veggies from Stillman's Farm
George Howell coffee granita with homemade cream from Appleton farms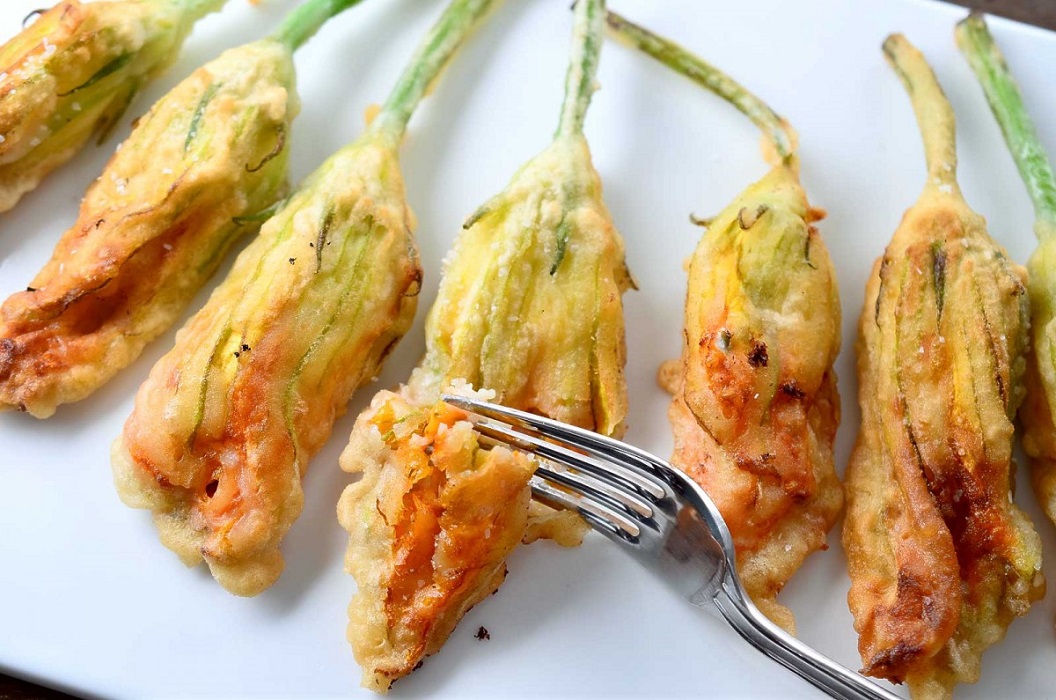 This menu can be made vegetarian, but not gluten-free or vegan. Please contact kitcheninfo@thetrustees.org to let us know if you need any changes to the menu.
In this combination demo and hands-on cooking class, Julie will demonstrate the tools and techniques of classic Italian recipes celebrating local spring ingredients. She will then lead the class through making a three course seasonal meal.
Our hands-on cooking classes are structured as a group learning experience; you'll work with other students to create a seasonal meal led by our professional chef instructors. We focus on learning new cooking styles and techniques to increase your confidence and enjoyment in your own kitchen. Here are a few things to know before booking a class with us:

Each class is centered on the local, seasonal farmers and artisans of the Boston Public Market, so menus may change slightly based on what's available the day of the event.
During each class, you'll learn 2 or 3 recipes, you'll work with between 2 and 4 other students to create each one, and you'll enjoy a plentiful taste of each.
Classes are usually between 2 and 2.5 hours long, unless otherwise noted.
Please be prepared to be on your feet, standing at a table, and cooking for the duration of class.
We recommend comfortable, non-slip, and closed-toe shoes.
Cost is $60 for Trustees member and $75 for Non-Trustees Members. Members must bring their current member card and number. Join The Trustees and save! Members save between 20-40% off all classes in The KITCHEN.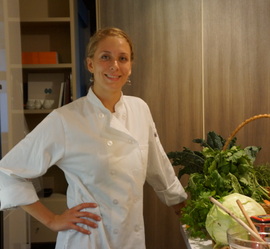 About Chef Juli
Juli is a former farmer turned cook who has worked as a vegetable farmer, private chef and sustainable food educator throughout Boston and Italy. After working as a seasonal farmer for Siena Farms she traveled to Italy to 'WWOOF' (volunteer farm exchange) on a Chianti Classico vineyard in Tuscany and make sheep's milk in Abruzzo. She later returned to Italy to complete a culinary apprenticeship at the American Academy of Rome, an Alice Water's project, called the Rome Sustainable Food Project. She has been teaching Roman inspired farm-to-table classes in Rome for the past four years through her own cooking business, Breaking Bread Rome and is excited to bring her adopted Italian culture and cuisine to the Trustees.
About The Trustees and The KITCHEN
As one of the largest owners of agricultural land and the premier steward of the cultural and natural landscape of Massachusetts, The Trustees extends its leadership to transform the local food system by connecting residents and visitors back to the land and sharing the Commonwealth's collective agrarian heritage through innovative retail and educational experiences at the Boston Public Market in the heart of downtown Boston.
The KITCHEN is a community gathering place, managed by The Trustees, that is restoring the craft of seasonal cooking in Massachusetts, New England, and beyond through hands-on classes and educational experiences that celebrate the farmers and artisans of this region. Partnered with the Boston Public Market, The KITCHEN embraces a whole-food approach to eating and promotes cooking as an essential cornerstone of a sustainable food system.
Join The Trustees and receive 20%-50% off all classes, workshops, and events at The KITCHEN and all Trustees properties.
Program Refunds/Cancellations: In the event that a program is cancelled due to severe weather, low enrollment, or other circumstances, we will notify you as soon as possible by email and issue you a full refund within 14 days of the cancellation. If you cannot attend a program as planned, contact kitcheninfo@thetrustees.org at least 7 days prior to the start of the program to receive a full refund. Refunds will not be granted for registration cancellations placed fewer than 7 days before the start of the program. There are no refunds for missed classes. The KITCHEN reserves the right to change program locations, schedules, or instructors when necessary.