Farm-to-KITCHEN Cooking Class: Spring Celebration with Saltbox Farm
Description
Farm-to-KITCHEN Cooking Class: Spring Celebration with Saltbox Farm
Presented by The Trustees
The KITCHEN at The Boston Public Market is proud to partner with Saltbox Farm to bring you the ultimate seasonal and local cooking class celebrating spring and local farms.The class will be led by Chef Ben Elliot, Chef, Farmer and Owner of Saltbox Farm and Saltbox Kitchen and Chef Aaron Furmanek, Head Cooking Instructor at The Cooking School at Saltbox Farm. The Saltbox approach to cooking features refined, yet simple menus driven by the seasons, rooted in French technique, and dedicated to preserving culinary traditions while featuring homegrown and locally procured ingredients.
Chef Ben and Chef Aaron's recipes will awaken your senses and introduce you to new options for flavorful meals at home. The majority of ingredients for the class will be straight from Saltbox Farm in Concord and the Boston Public Market, proving you can buy local, cook local, and still achieve gourmet flavors.
Each course will be paired with a tasting of local wines from The Massachusetts Wine Shop.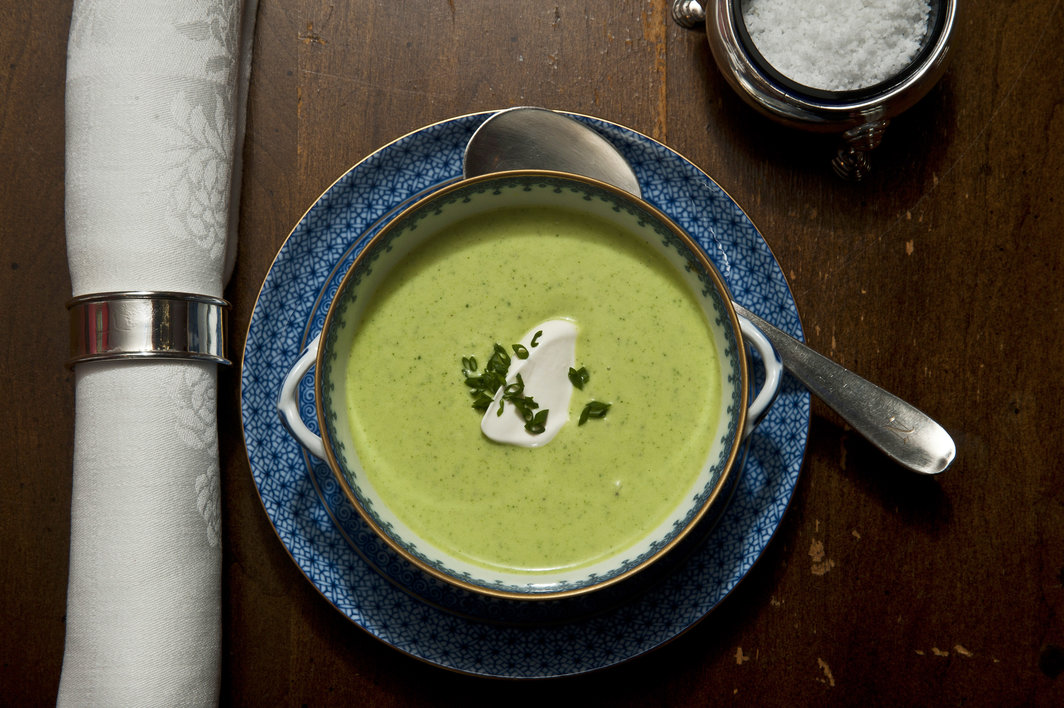 Menu:
Saltbox Farm "BLT" with whole-grain mustard aioli, tomato jam, Vermont cheddar
Asparagus Soup with Saltbox Farm radishes, fines herbs
Ricotta Gnudi with homemade ricotta, spring peas, asparagus, pecorino romano
Strawberry "Parfait" with sweet biscuit, whipped cream, mint
Farm-to-KITCHEN Cooking Class: Seasonal Flavors with Salt Box Kitchen
Wednesday, June 7th
6:00-8:00 pm
The KITCHEN at The Boston Public Market
100 Hanover Street, Boston
In this combination demo and hands-on cooking class, Chef Ben & Chef Aaron will demonstrate the tools and techniques of classic french recipes celebrating local spring ingredients. Together they will then lead the class through making a four course seasonal meal.
Our hands-on cooking classes are structured as a group learning experience; you'll work with other students to create a seasonal meal led by our professional chef instructors. We focus on learning new cooking styles and techniques to increase your confidence and enjoyment in your own kitchen. Here are a few things to know before booking a class with us:

Each class is centered on the local, seasonal farmers and artisans of the Boston Public Market, so menus may change slightly based on what's available the day of the event.
During each class, you'll learn 2 or 3 recipes, you'll work with between 2 and 4 other students to create each one, and you'll enjoy a plentiful taste of each.
Classes are usually between 2 and 2.5 hours long, unless otherwise noted.
Please be prepared to be on your feet, standing at a table, and cooking for the duration of class.
We recommend comfortable, non-slip, and closed-toe shoes.
Cost is $60 for Trustees member and $75 for Non-Trustees Members. Members must bring their current member card and number. Join The Trustees and save! Members save between 20-40% off all classes in The KITCHEN.
About Saltbox Farm and Saltbox Kitchen
Located on a picturesque 10-acre property in historic Concord, MA, Saltbox Farm is owned by Chef Ben Elliott and is the soul of all of the Saltbox businesses, including Saltbox Kitchen, a café, brewery and catering company in nearby West Concord. Prior to focusing on Saltbox, Ben was a professional chef for almost 20 years, most recently working for Barbara Lynch as Chef de Cuisine at No.9 Park. In 2004, Ben and his wife Julia moved to Saltbox Farm to raise their family and to restore the farm that his grandparents built in the 1940s. On the farm, the team grows a wide variety of vegetables, raises sheep, keeps chickens for eggs and keeps bees for honey. They have recently planted a small orchard that includes apples, peaches, pears and cherries, as well as a newly-planted hop yard to supply fresh hops for the brewery at Saltbox Kitchen. Saltbox Farm also has an annual CSA program and a small farmstand during the growing season.
Three years ago, Ben and his team began offering cooking classes at Saltbox Farm. The Cooking School at Saltbox Farm offers a unique opportunity for home cooks and food enthusiasts to get hands-on instruction with professional chefs and to learn new techniques and recipes that they can use at home.
Saltbox Kitchen, located in West Concord, is a café and microbrewery that provides Ben and his team the opportunity to share their passion for simple, clean food and beers brewed using ingredients from Saltbox Farm. Open 6 days a week, Saltbox Kitchen offers seasonal, globally-inspired dishes featuring fresh produce from Saltbox Farm. Saltbox Kitchen is also home to Chef Ben's award-winning catering and private events business specializing in farm-inspired, globally influenced dishes for weddings, passed hors d'oeuvres cocktail parties (both large and small), multi-course plated dinner parties, corporate events, private cooking classes and even pig roasts.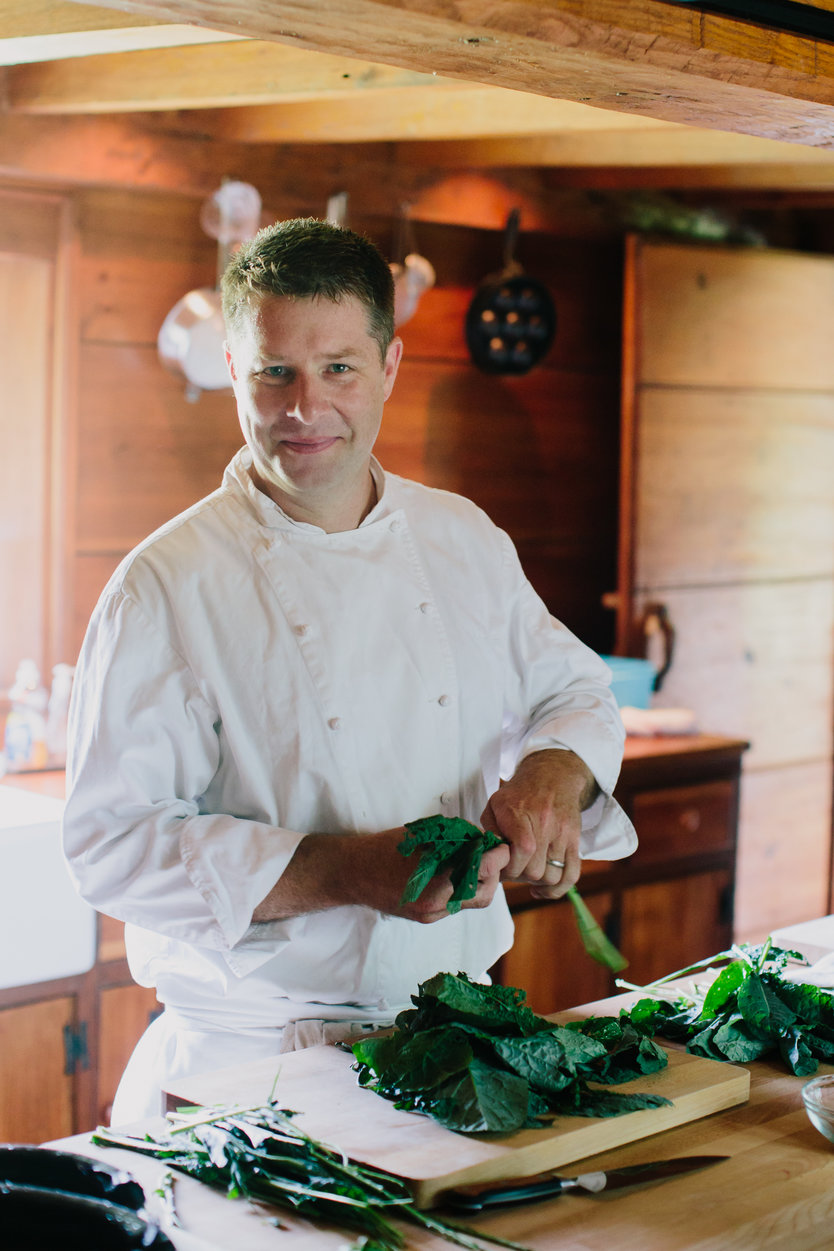 About Ben Elliott, Chef/Farmer/Owner, Saltbox Kitchen and Saltbox Farm
As chef and owner at Saltbox Farm and Saltbox Kitchen, Ben has overseen all elements of the farm-to-table journey – playing an active daily role in planting, harvesting, preparing and serving his cuisine. Soon after his first growing season, the Saltbox CSA program kicked off, followed by a catering business and cooking classes and now his café, Saltbox Kitchen. Prior to Saltbox Farm, Ben's career includes time spent at La Folie and the Fifth Floor under Chef Laurant Gras in San Francisco and Locke-Ober in Boston. His most recent restaurant post was with chef Barbara Lynch in Boston as Chef de Cuisine at No.9 Park, opening Lynch's demonstration kitchen Stir, and launching Lynch's catering company 9 at Home as Chef de Cuisine. In addition to fine dining, Ben also worked with several of the area's well-known gourmet shops, Hi-Rise Bakery and Formaggio Kitchen, which influences the quality of the prepared foods at Saltbox Kitchen.
About Aaron Furmanek, Head Cooking Instructor
Aaron Furmanek joined the Saltbox team in summer 2016 as Cooking Instructor, charged with leading and growing The Cooking School at Saltbox Farm. As Cooking Instructor, Aaron creates new class themes highlighting seasonal produce, culinary techniques and dives deep into world cuisine. Aaron leads classes for the public as well as private events like bridal showers, birthday parties and other special occasions. He plans to incorporate some of his academic experience gained while in graduate school to develop a year-round curriculum for students at The Cooking School who wish to pursue a more thorough culinary education.

About The Trustees and The KITCHEN
As one of the largest owners of agricultural land and the premier steward of the cultural and natural landscape of Massachusetts, The Trustees extends its leadership to transform the local food system by connecting residents and visitors back to the land and sharing the Commonwealth's collective agrarian heritage through innovative retail and educational experiences at the Boston Public Market in the heart of downtown Boston.
The KITCHEN is a community gathering place, managed by The Trustees, that is restoring the craft of seasonal cooking in Massachusetts, New England, and beyond through hands-on classes and educational experiences that celebrate the farmers and artisans of this region. Partnered with the Boston Public Market, The KITCHEN embraces a whole-food approach to eating and promotes cooking as an essential cornerstone of a sustainable food system.
Join The Trustees and receive 20%-50% off all classes, workshops, and events at The KITCHEN and all Trustees properties.