Multiple Dates
Farm-to-KITCHEN Cooking Class: Seasonal Paleo with Dolly's Whole Life and C...
Description

Farm-to-KITCHEN Cooking Class: Seasonal Paleo with Dolly's Whole Life and Chef Cleo
Presented by The Trustees
It's time for a New Year, New You refresh. We're partnering with Dolly Sengsavang, the Whole30-certified coach behind Dolly's Whole Life. Together with our own Chef Cleo, Dolly is bringing a locally-sourced, three-course menu focused on whole foods and packed with flavor to realign your body after the holidays and increase your comfort in the kitchen.
Let Dolly and Cleo guide you through the practice of eating paleo in the most delicious and seasonal way possible. Get back to the basics of cooking and eating in the New Year and cook your way to your best self!
What's Paleo you ask? The Paleo or Paleolithic diet is considered the first human diet. Paleo is simply the idea and framework of eating nutrient dense foods like vegetables, meats, seafood, and some nuts and fruit to help improve your health through food. While eating Paleo it is best to avoid foods that tend to be more harmful than healthful such as processed foods, added sugars, grains, legumes, and dairy. In short, the Paleo diet is about eating real whole foods so you can feel your absolute best while healing and nourishing your body.
The Menu:
Roasted Carrot and Coconut Soup sourcing veggies and herbs from Stillman's Farm
Peruvian roasted chicken from Chestnut Farms with aji verde (green sauce) made with local herbs
Roasted Yucca "fries" from Siena Farms
Massaged kale salad with Q's nuts and sweet & sour apple and cashew vinaigrette
This menu is gluten free and dairy free; however, we are not a certified gluten free or dairy free kitchen, so there's always a slight risk of contamination. This menu can be made vegetarian or vegan, upon request. Please email kitcheninfo@thetrustees.org with dietary preferences, vegetarian orders, or allergy information.
In this lively, hands-on cooking class you'll learn how to utilize the produce and products of the farmers and artisans of the Boston Public Market. Guided by Chef Cleo and Dolly you'll create an exciting three-course meal based on seasonal, local food, and increase your comfort in the kitchen through new knife skills, techniques, and flavor profiles.
Come ready to roll up your sleeves and get cooking!
Dates:
Sunday, January 13 from 4:00-6:00 pm
Sunday, February 3 from 4:00-6:00 pm - CANCELED DUE TO THE SUPER BOWL (GO PATS)
Sunday, March 10 from 4:00-6:00 pm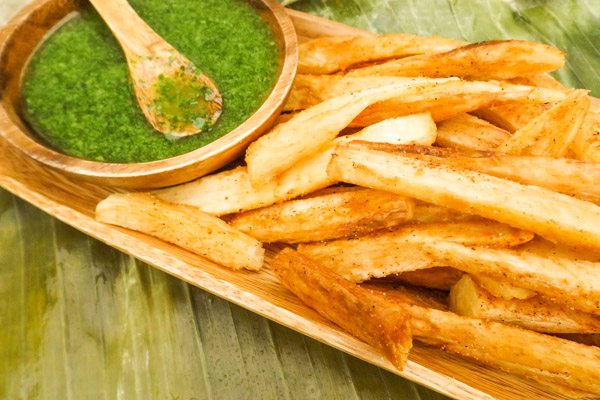 Our hands-on cooking classes are structured as a group learning experience; you'll work with other students to create a seasonal meal led by our professional chef instructors. We focus on learning new cooking styles and techniques to increase your confidence and enjoyment in your own kitchen. Here are a few things to know before booking a class with us:
Each class is centered on the local, seasonal farmers and artisans of the Boston Public Market, so menus may change slightly based on what's available the day of the event.
During each class, you'll learn 2 or 3 recipes, you'll work with between 2 and 4 other students to create each one, and you'll enjoy a plentiful taste of each.
Classes are usually between 2 and 2.5 hours long, unless otherwise noted.
Please be prepared to be on your feet, standing at a table, and cooking for the duration of class.
We recommend comfortable, non-slip, and closed-toe shoes.
Along with our vendor-partners from the Boston Public Market, we will be sourcing ingredients from the following companies.
Kettle & Fire Bone Broth
Yai's Thai Sauces
Georgia Grinders
Tickets: $60 for Trustees member and $75 for Non-Trustees Members. Members must bring their current member card and number. Join The Trustees and save! Members save between 20-40% off all classes in The KITCHEN.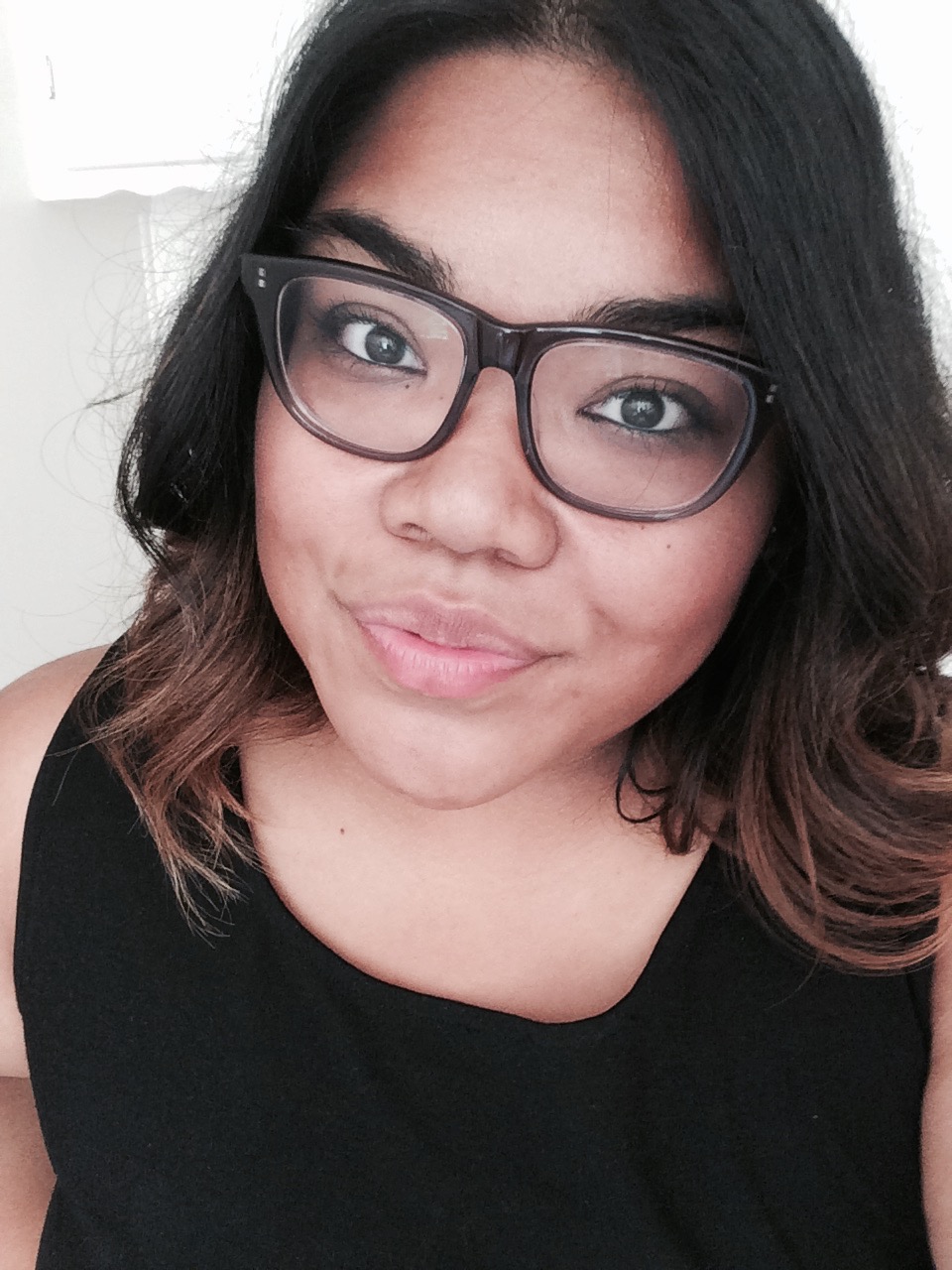 About Dolly Segsavang
Dolly Sengsavang is a recipe developer and health & wellness blogger at Dolly's Whole Life. She's also a Whole30 certified coach and has been coaching dozens of clients through the program to ensure they successfully complete a round for the past 6 months. Dolly's an advocate for living & leading a healthy lifestyle that is accessible and inclusive to all demographics. Her recipes are simple but packed with flavor using ingredients that can be found locally. Her goal is to continue making waves in the health & wellness industry to end the pretentious stigma, and to show doing programs like the Whole30 doesn't require trips to a fancy health food store, and eating healthy doesn't mean compromising flavor.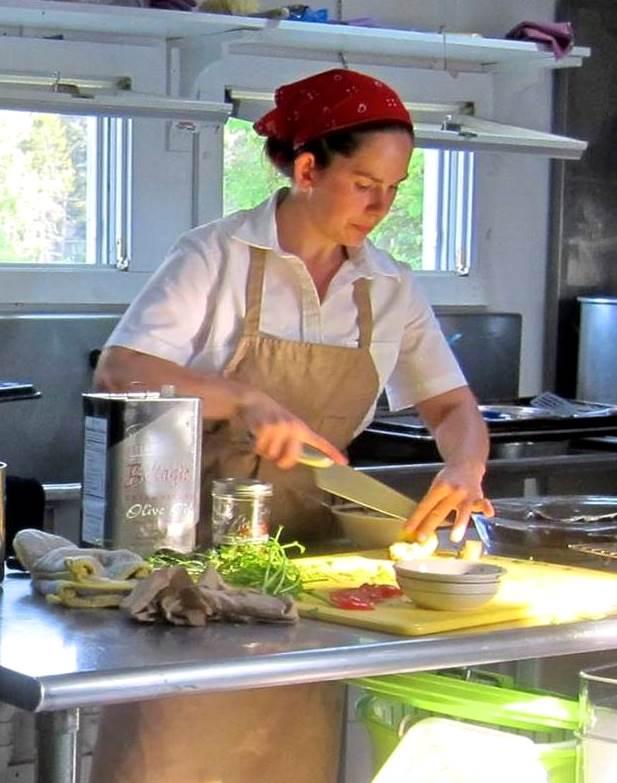 About Chef Cleo Bell
Cleo was born and raised in Washington, DC. She attended McGill University in Montreal and has a BA in Cultural Anthropology. After graduating, she moved back to DC and began working at local restaurants, such as Againn, a British Isles-inspired gastro-pub and Komi, a high-end Mediterranean restaurant. She has spent 2 summers as the Head Chef for the Hog Island National Audubon Society summer camp in Maine, working with local farms to bring fresh food to the Island and to happy campers. Cleo is thrilled to have the opportunity to cook and teach at Boston Public Market, with the whole Market to source from and the whole of Boston to serve.
At first glance, it might seem a strange road from cultural anthropology to cooking, but food and cooking are integral to the expression and transference of culture. As they say: culture begins at the table. By concentrating on serving local, sustainable foods, Cleo hopes to elevate the experience of the diner and to make a positive impact on the local food community.

About The Trustees and The KITCHEN
As one of the largest owners of agricultural land and the premier steward of the cultural and natural landscape of Massachusetts, The Trustees extends its leadership to transform the local food system by connecting residents and visitors back to the land and sharing the Commonwealth's collective agrarian heritage through innovative retail and educational experiences at the Boston Public Market in the heart of downtown Boston.
The KITCHEN is a community gathering place, managed by The Trustees, that is restoring the craft of seasonal cooking in Massachusetts, New England, and beyond through hands-on classes and educational experiences that celebrate the farmers and artisans of this region. Partnered with the Boston Public Market, The KITCHEN embraces a whole-food approach to eating and promotes cooking as an essential cornerstone of a sustainable food system.
Join the Trustees and recieve discounts on KITCHEN events. Join here.